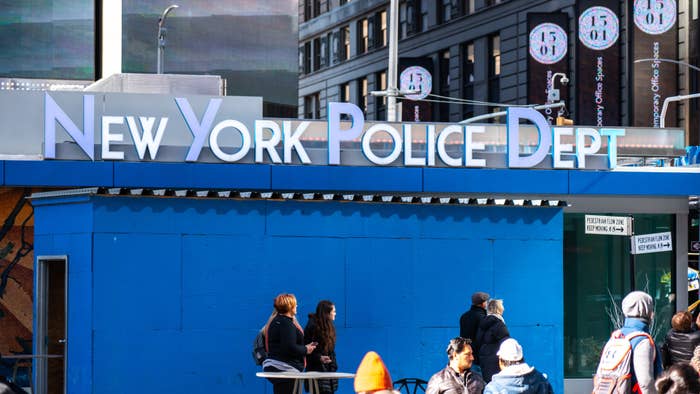 As coverage continues to pile up in response to a viral clip showing a man who allegedly snatched a Black woman's wig off in the middle of a New York street, the woman in question has now been reported to have gotten the police involved.
Lizzy Ashliegh, according to a report from TMZ, has now filed a complaint with the New York City Police Department in which it's alleged that this is a case of misdemeanor assault. Specifically, Ashliegh is reported to have alleged that she suffered a minor neck injury as a result of the encounter.
Complex has reached out to an NYPD rep for comment. This story may be updated.
As previously reported, the man seen in the clip shared to TikTok and Instagram was identified as Anthony Orlich. Orlich's name and image at one point appeared on the official site of the Leader Berkon Colao & Silverstein LLP firm; however, the firm has since shared a statement confirming the "associate" seen in the footage is "no longer" employed.
"We have been made aware of a video of a non-work related incident involving one of our associates circulating on social media," the statement, shared to LinkedIn, said. "We take seriously any inappropriate behavior by any employee, whether inside or outside the workplace. This associate is no longer with the Firm.'
When initially sharing the footage on TikTok, Ashliegh—an artist and actress—said Orlich had taken off her wig and "kept walking." On Instagram, she elaborated further, saying he "thought it was a good idea to snatch my wig off in the middle of the street and keep walking." In a more recent TikTok, Ashliegh said she was "unable to say more at the moment as I move forward legally."