This Woman Spent More Than $50,000 on Plastic Surgery to Look Like Melania Trump
Claudia Sierra, a breast cancer survivor, felt she was getting rejected by men, so she decided to get surgery to look just like Melania Trump.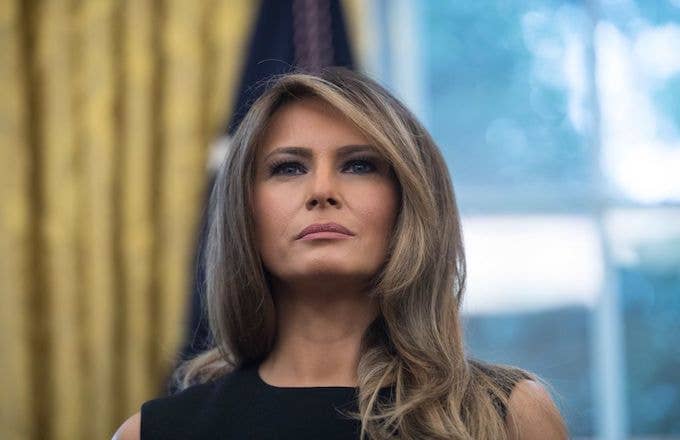 Getty
Image via Getty/Nicholas Kamm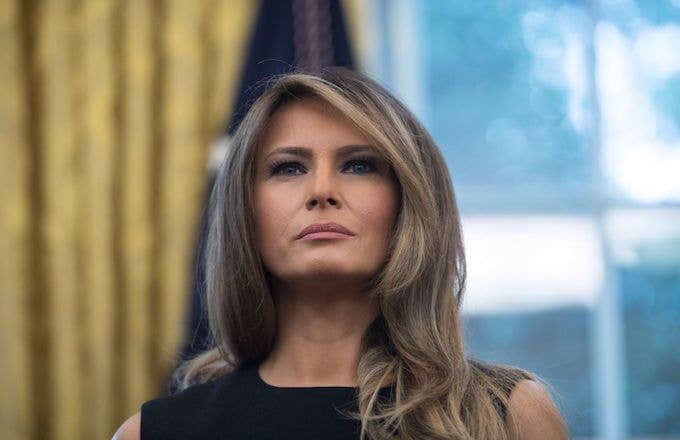 There are plenty of people who, for one reason or another, support Donald Trump and the Trump family. But Claudia Sierra, a 42-year-old Houston resident, probably takes the cake for the most unique act of "support" for the First Family. She has undergone eight plastic surgeries and spent more than $50,000 to look like the First Lady Melania Trump.
Sierra considers Melania "the perfect woman" and wanted to feel better about herself after a battle with breast cancer that resulted in a partial mastectomy. So she decided to take some pretty drastic measures.
"I want to feel like the First Lady that I know I am inside," Sierra said in a press release for ABC's Inside Edition, where her story will be explored. "Melania for me illustrates power and strength; she is our First Lady and I am looking forward to more closely resembling her and becoming a better version of me and for it to show on the outside."
She also said she hopes the changes she has made will help her love life. "I was getting rejected by men and it was killing my soul. Nobody was picking me," Sierra told the New York Daily News. "So I said, 'Let me change everything because I don't want any part that's been touched by anyone.'"
Sierra went to a top Houston plastic surgeon for her eight surgeries, which included liposuction, a Brazilian buttock lift, eyelid lift, breast reconstructions, a nose job, Botox, fillers, and injectable treatments. What's more, she did all of the procedures at once in a span of 10 hours. According toNewsweek, Sierra also underwent several nonsurgical treatments to further enhance her appearance, including hair extensions, blue eye contacts, and a spray tan to darken her skin tone, all "characteristics of her idol."
"I'm labeled as that sick girl, but I'm not. I'm a healthy, happy person," Sierra told the News. "I'm not mentally unstable. I knew what I wanted to do for me. Unfortunately, we don't know how long we have here, so while I'm here, I wanted to be happy and I wanted to shine."
Whatever you may think of her decision, Sierra is definitely not shy about her procedures, as she appeared in several Facebook Live videos with her plastic surgeon on his Facebook page during her consultations.
Sierra also showed off her "numb" face before getting fillers on a Facebook Live session on her own page.
Sierra even had a grand "unveiling" of her look with a party at 51fifteen at Saks 5th Avenue in Houston, where she was pictured wearing a sparkly ball gown reminiscent of something that could have come straight out of Melania Trump's wardrobe.