CNN Fires Chris Cuomo Over His Involvement in Andrew Cuomo's Sexual Misconduct Scandal (UPDATE)
Chris Cuomo was recently suspended from the network after it was revealed he had used his sources to help his brother combat sexual harassment allegations.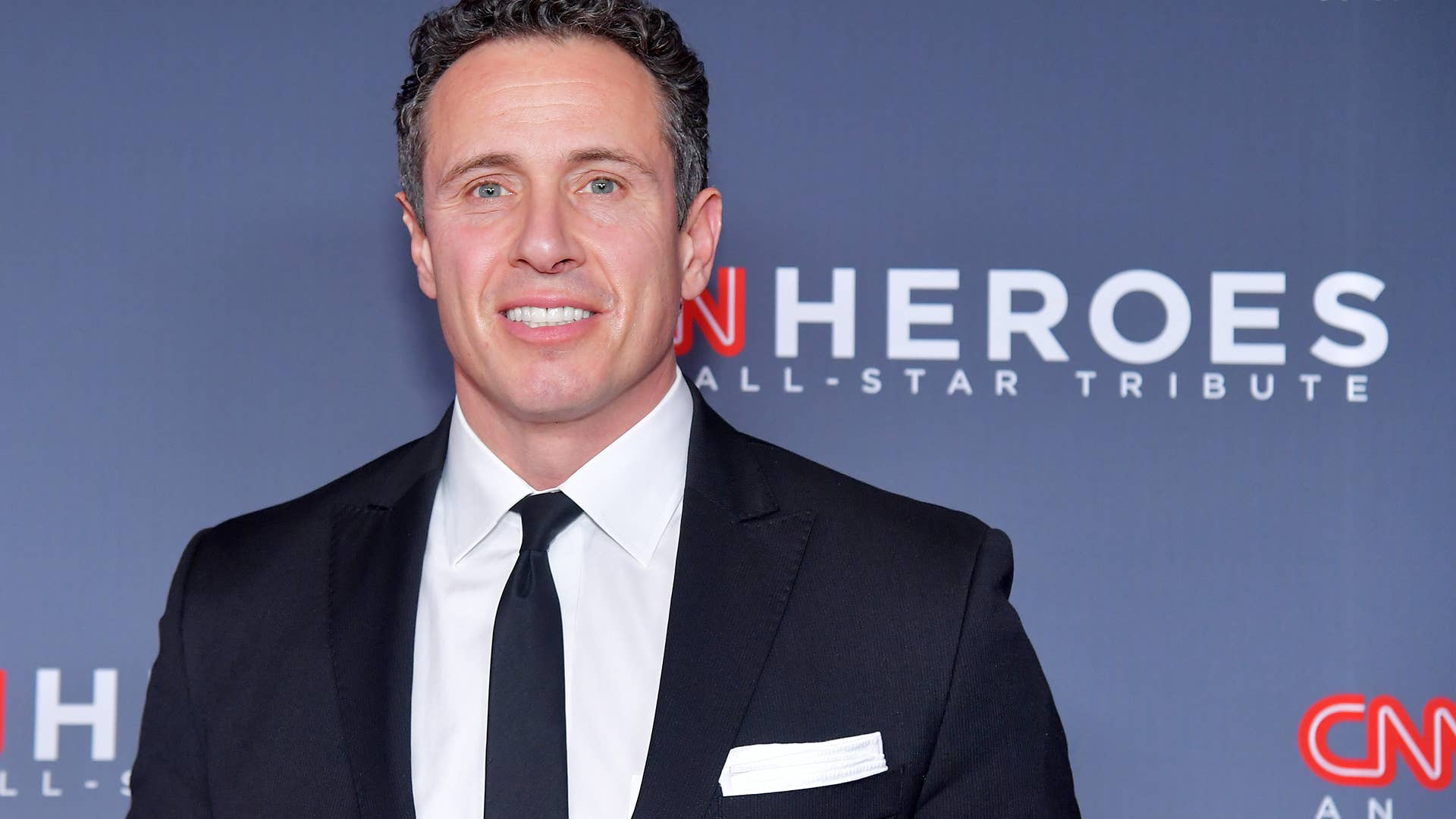 Getty
Image via Getty/Michael Loccisano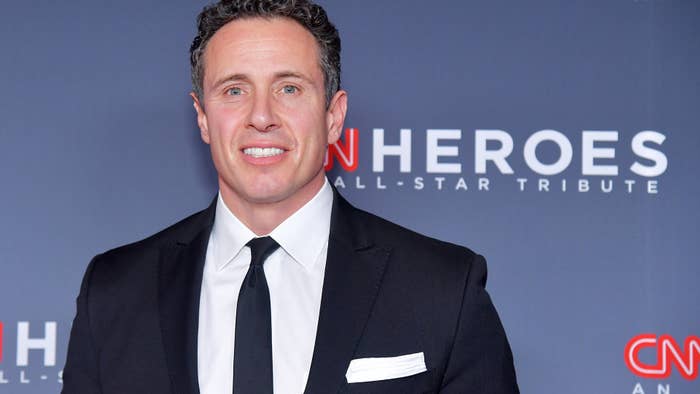 UPDATED 12/6, 10:55 a.m. ET: Post-firing, Chris Cuomo is facing a scandal of his own.
The New York Times writes that a "former junior colleague at another network" has hired lawyer Debra S. Katz to make a sexual misconduct allegation against the newly fired CNN mainstay.
Katz also represents Charlotte Bennett, who accused now-former New York Gov. Andrew Cuomo of sexual harassment in February, although the attorney told the NYT the current situation is "unrelated to the Gov. Andrew Cuomo matter." Katz said in a statement her new client was motivated to act partially by the anchor's on-air statement, amid his brother's scandal, that he has personally "always cared very deeply about these issues and profoundly so."
"Hearing the hypocrisy of Chris Cuomo's on-air words and disgusted by his efforts to try to discredit these women, my client retained counsel to report his serious sexual misconduct against her to CNN. … My client came forward at this time because she felt in sharing her story and related documentation, she could help protect other women," reads a portion of the statement. "She will continue to cooperate with CNN's investigation into her allegations. Given the nature of her allegations, she wishes to remain anonymous, and we ask that you respect this decision."
Chris Cuomo's spokesman Steven Goldberg responded by stating, "These apparently anonymous allegations are not true. To the extent that they were sent to CNN to negate what Chris Cuomo told his audience, he fully stands by his on-air statements about his connection to these issues, both professionally and in a profoundly personal way. If the goal in making these false and unvetted accusations was to see Mr. Cuomo punished by CNN, that may explain his unwarranted termination."
Responding to the Times about the matter, CNN said, "Based on the report we received regarding Chris's conduct with his brother's defense, we had cause to terminate. When new allegations came to us this week, we took them seriously, and saw no reason to delay taking immediate action."
Cuomo is now reportedly looking to sue CNN if it doesn't pay him at least $18 million from the remainder of his contract, according to the New York Post. He still had four years left on the contract he signed last year with the network, which is purportedly worth $6 million annually. That means $18-$20 million has been left on the table.
However, a source told the outlet CNN has "no intention of paying Cuomo a penny." The source continued, "If he gets a settlement, there would be uproar."
A second insider told the Post, "CNN has a standard morality clause in their contract that says if the employee does anything of disrepute, they can be immediately fired."
In addition to being fired from CNN, Chris Cuomo also ended his gig with SiriusXM, where he hosted the radio show and podcast Let's Get After It, which aired daily on the POTUS Politics channel. 
"The way my time ended at CNN was hard. While I have a thick skin, I also have a family, for whom the past week has been extraordinarily difficult. So right now, I have to take a step back and focus on what comes next," Chris Cuomo said, per the Hollywood Reporter. "I am extremely grateful for the support I have received from SiriusXM throughout my time there."
A spokesperson for the satellite radio company also issued a statement: "Following Chris Cuomo's statement that he is leaving his SiriusXM show, Let's Get After It will no longer air. We thank Chris for his work at SiriusXM."
Also in the continuing-to-unfold saga, Cuomo accused CNN president Jeff Zucker of knowing about the anchor's support for his governor brother. "[Chris and Zucker] were widely known to be extremely close and in regular contact, including about the details of Mr. Cuomo's support for his brother. There were no secrets about this, as other individuals besides Mr. Cuomo can attest," the anchor's spokesman told the Wall Street Journal.
Responding to the WSJ, CNN stated, "[Cuomo] has made a number of accusations that are patently false. This reinforces why he was terminated for violating our standards and practices, as well as his lack of candor."
See original story below.
CNN has terminated Chris Cuomo.
The news network announced its decision Saturday afternoon, just days after it suspended the primetime anchor for his involvement in his brother Andrew Cuomo's sexual misconduct scandal.
"Chris Cuomo was suspended earlier this week pending further evaluation of new information that came to light about his involvement with his brother's defense," CNN said in a statement on Saturday. "We retained a respected law firm to conduct the review, and have terminated him, effective immediately. While in the process of that review, additional information has come to light. Despite the termination, we will investigate as appropriate."
CNN did not provide details on the "new information" that surfaced during the review.
Andrew Cuomo resigned as New York governor back in August, after he was hit with multiple allegations of sexual harassment. Months before the resignation, Chris Cuomo admitted to helping his brother navigate the scandal in the media, but insisted he "never tried to influence" CNN's coverage of the then-govenor.
On Tuesday, CNN said it had suspended Chris Cuomo "indefinitely" following revelations about the extent of his role in Andrew Cuomo's campaign. Documents released by the New York attorney general included texts, emails, and transcripts that revealed Chris Cuomo had used his resources to collect information about his brother's accusers. 
Chris Cuomo released the following statement about his firing.
"This is not how I want my time at CNN to end but I have already told you why and how I helped my brother," he said. "So let me now say as disappointing as this is, I could not be more proud of the team at Cuomo Prime Time and the work we did as CNN's #1 show in the most competitive time slot. I owe them all and will miss that group of special people who did really important work."
News of the firing was met with mixed reactions.
CNN has not announce who will permanently replace Chris Cuomo in the 9 p.m. slot., but it has been noted that the producers and staffers will remain in place.
Stay tuned as more information becomes available.