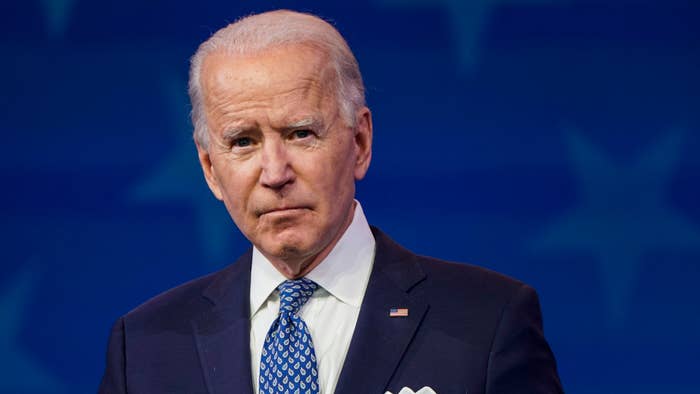 President-elect Joe Biden admitted that it's "unlikely" he will use an executive order to eliminate upwards of $50,000 in student loan debt.
"It's arguable that the president may have the executive power to forgive up to $50,000 in student debt," Biden told a group of newspaper columnists Wednesday, per The Washington Post. "Well, I think that's pretty questionable. I'm unsure of that. I'd be unlikely to do that."
"I've spent most of my career arguing against the imperial presidency," Biden continued. "We got three equal branches of government. I'm confident that there are a number of areas that are of such consequence that they go beyond the partisan boundaries."
In September, New York Sen. Chuck Schumer and Massachusetts Sen. Elizabeth Warren proposed that if elected, Biden should bypass Congress and utilize his authority under the Higher Education Act to forgive up to $50,000 in student loan debt from each borrower. Biden's remarks appear to suggest that he believes doing so would be an abuse of power.
While on the campaign trail, Biden said he would be in support of wiping $10,000 in student loan debt as part of a coronavirus stimulus package. This would imply that the House and Senate could reach an agreement on such a divisive issue, especially after it took them several months to negotiate the terms of the current $900 billion stimulus bill.
Despite taking such a stringent stance on how he would prefer to see the student loan debt crisis handled, Biden at least acknowledged that this is a problem crushing the lives of young people.