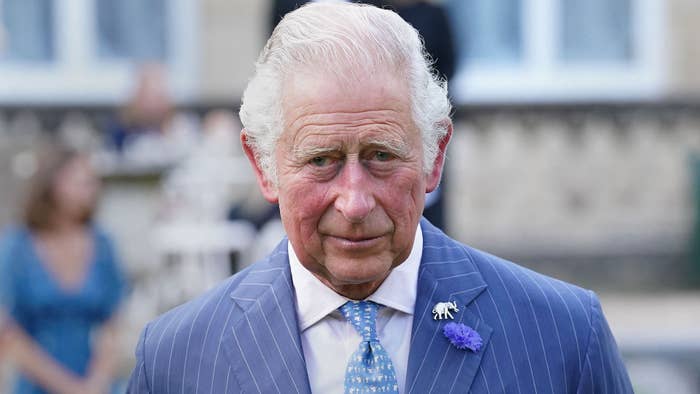 Someone mowed a penis into the lawn at the Royal Crescent in Bath, England.
The New York Post reports that the grounds are set to host King Charles' coronation party on Saturday. The phallic-shaped lawn job, which was artfully placed in the very middle of the expansive landscape, must have happened overnight on Wednesday.
The Georgian-themed coronation party will commemorate the transfer of power to Charles, following his coronation ceremony at Westminster Abbey in London. Charles will take over the throne after his mother, Queen Elizabeth II, died in September at the age of 96. She served as the head monarch for over 70 years. 
Lionel Richie, Katy Perry, and Andrea Bocelli are slated to perform at the celebration. There will also be a number of celebrities and royal family members in attendance, like First Lady Jill Biden, and Prince Harry, though without his wife Meghan Markle.
Harry's trip will be his first since his and Meghan's docuseries Harry & Meghan arrived on Netflix in December, and since he published his memoir in January. He reportedly will only be in town for 24 hours before heading home to Montecito, California for his son, Archie's fourth birthday.
"Celebrate the 300th anniversary of the Georgian era," an event flyer says. "Decorate your own regal crown, watch demonstrations on royal fashion and visit the Georgian Cook cooking up delicious recipes in the kitchen."
The Royal Crescent got its name because the street forms a crescent with the homes and is widely known for having "perfect" grounds. It's not known if local law enforcement is looking into the lawn incident.