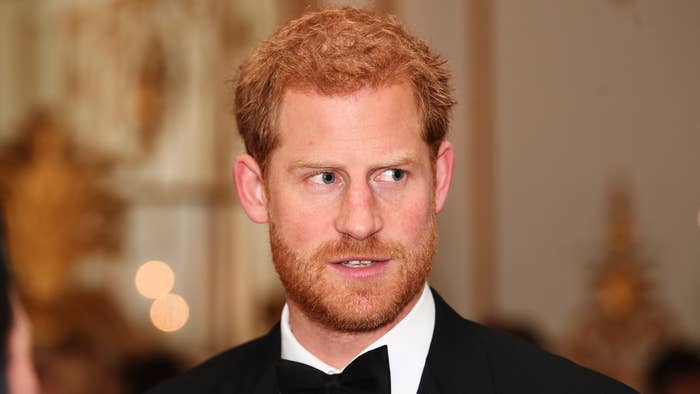 Prince Harry and Prince William apparently found themselves more than a little at odds over Meghan Markle.
The revelation comes from Harry's upcoming memoir, Spare, in a leaked excerpt obtained byThe Guardian. In the passage, Harry claims that in 2019, William attacked him after coming to Harry's London home to have a conversation about "the whole rolling catastrophe" that was his relationship with Markle.
Harry says Williams arrived at his home "piping hot" and called Markle "difficult," "rude," and "abrasive." Harry didn't stand for that, telling his brother he was repeating the "press narrative" about Markle. According to the book, Harry told his brother he was behaving like an heir, and the pair then lobbed insults at each other before William said he was only trying to help.
"Are you serious?" Harry responded. "Help me? Sorry—is that what you call this? Helping me?" He added, "Willy, I can't speak to you when you're like this."
That's when the brothers allegedly got into a physical altercation.
"He set down the water, called me another name, then came at me. It all happened so fast. So very fast," Harry writes. "He grabbed me by the collar, ripping my necklace, and he knocked me to the floor. I landed on the dog's bowl, which cracked under my back, the pieces cutting into me. I lay there for a moment, dazed, then got to my feet and told him to get out."
William encouraged Harry to fight back, but Harry declined. Before leaving, William told Harry, "You don't need to tell Meg about this," to which Harry replied, "You mean that you attacked me?"
"I didn't attack you, Harold," William responded. 
Later, Markle found out about the fight when she saw the "scrapes and bruises" on Harry's back. Harry writes that she wasn't "surprised" nor "angry," but "terribly sad." Harry also said that William later apologized.
In another excerpt from Spare, Harry says that William and his wife, Kate Middleton, urged Harry to wear a Nazi uniform as a costume to a party in 2005. "I phoned Willy and Kate, asked what they thought. Nazi uniform, they said," Harry writes. "They both howled. Worse than Willy's leotard outfit! Way more ridiculous! Which, again, was the point."
Harry was 20 years old back then, and a photo of him wearing a military uniform and swastika armband made headlines. He later called the incident "one of the biggest mistakes of my life," and publicly apologized.
It seems like there is no love lost between the brothers. At some point in the book, Harry calls William his "beloved brother and archnemesis."
Harry's memoir, Spare is set to be published on Jan. 10.