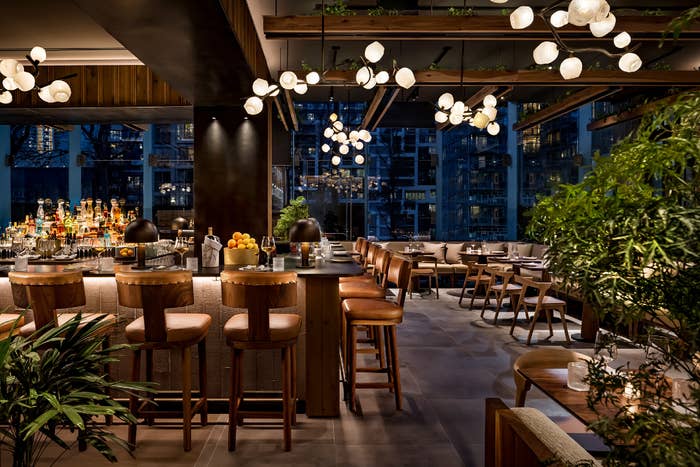 There's something in the air in Toronto. COVID restrictions have been loosening. The weather is finally, if slowly, warming up. All across the city you can feel a desire to throw caution to the wind and enjoy some of what Toronto has to offer—and for the first time in what feels like a century, there are actually new offerings to enjoy. It's the ideal time for a hot new restaurant to explode onto the scene and become a go to culinary destination. People are itching to get out and have a great time. After two long years of staring at the walls of our apartments, we all want to see something exciting and new. 
Which is exactly what Noble 33, the team behind Toronto's newest restaurant Casa Madera, are banking on. Casa Madera is an original, innovative fine-dining hotspot designed to make diners feel like they've been transported to the Mayan Riviera. With its sumptuous dining room in the One Hotel on Wellington Street in downtown Toronto, it easily secures a place as one of the premier establishments in the heart of the city, but with its high-energy atmosphere and bustling, theatrical spirit, it feels more like an exclusive nightclub than your typical white-tablecloth restaurant in the financial district. At the same time, hero dishes like the Wagyu Tomahawk and the Cristal-infused raspberry cake guarantee that the emphasis is on spectacular food.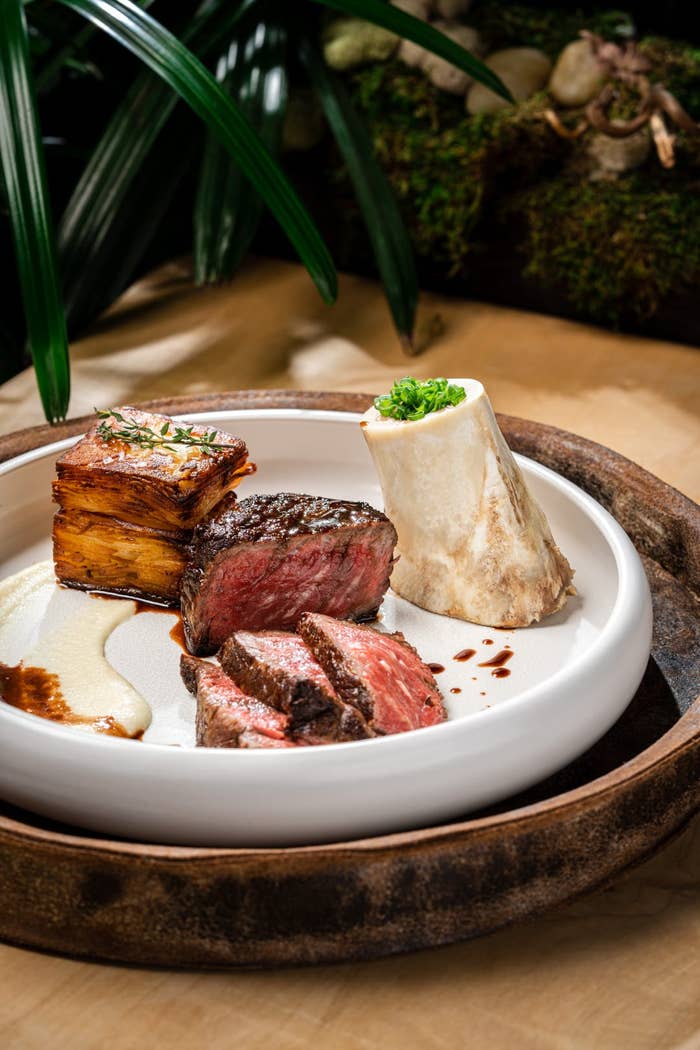 So much about Casa Madera makes a strong impression straight away, from the ostentatious cocktails (including several served frozen, on fire, smoking, or with a side of dry ice), to the violinist roaming the room playing along to the pulsating electronic music emanating from the sound system. It's the kind of flashy, compelling experience you expect from a restaurant group with many successful outposts across West Hollywood and Las Vegas, and part of the appeal of Casa Madera, especially after two years of lockdowns, is the feeling that you've been whisked far, far away. And yet for all the extravagance and L.A. theatricality, Casa Madera doesn't feel out of place in the city—a testament to how hard restaurant founder Tosh Berman has worked to make it fit in. 
During the madness of the restaurant's soft opening in the beginning of early April, Complex Canada caught up with Tosh to talk about his journey to becoming a major restaurateur, the challenges of opening a restaurant post-COVID, and what's unique about the Canadian culinary landscape. 
You run a lot of successful restaurants and have been a major player in this space for a long time. How did you get started in the industry? 
I started in high school as a dishwasher. My father told me that if I wanted a car, I would have to work for it. I worked all summer in a kitchen in the back, and it really became a kind of love affair for me. I would do the work as quickly as I could, and as soon as I had a break, I would run out on the floor and kind of watch what was happening. I was in awe of everything that was happening in the restaurant. The elements of service. People dressed up nicely. The symbiotic relationship of the front of the house and the back of the house. I fell in love with it, and I never looked back. From there I worked as a bar back, a bar manager, a service manager. I got my first general management job in my early 20s, and through there, I met some great people who really believed in me and had the opportunity to open my first venue when I was 23.
Over the last 20 years that you've been doing this, what are the biggest changes you have noticed in terms of what it takes for a restaurant to be successful? How have things evolved? 
I think it's twofold. In one sense, I've evolved personally in my approach to hospitality. When I look back at some of the things I did early on, it's cringey—it's like looking at a bad haircut. From a customer perspective, though, it's more about the changing tides in attitudes toward diets. It used to be that restaurants would create concepts applicable to only one group—people who ate everything. Now you have vegetarian, vegan, pescatarian. Even "flexitarian"—people who eat vegan every other day. That evolution has really dictated and guided how we build menus and protocols in the kitchen. Our restaurants have a very robust vegan program, and that means making sure certain things aren't cooked in the same pans as others, as well as details like not having leather-bound menus. It's about understanding the needs of our customers.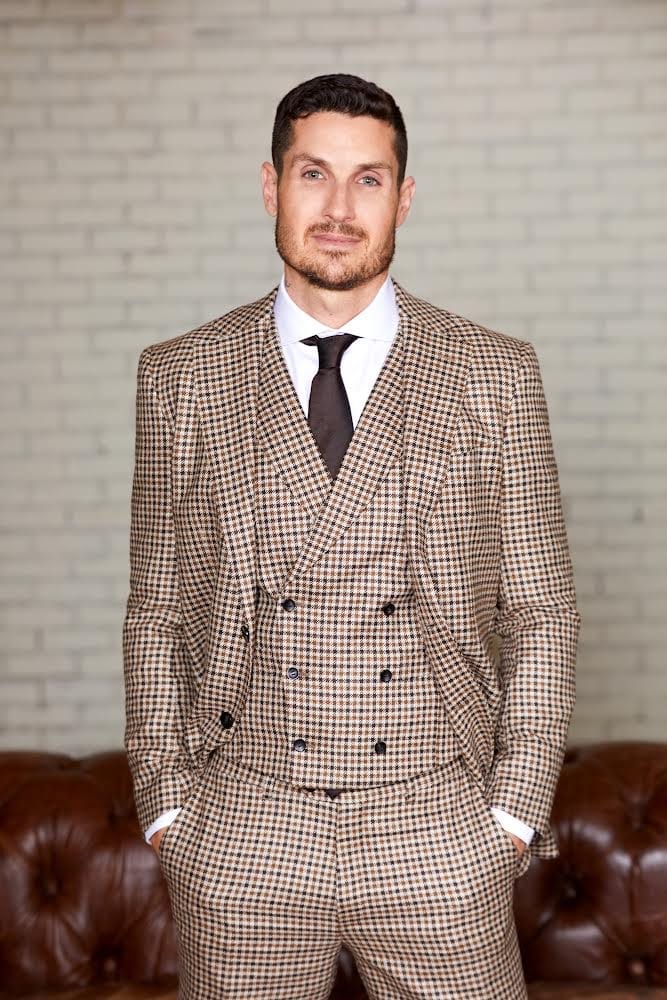 It seems like customers are more sophisticated now in what they want. What do your restaurants offer to meet those tastes?  
There's this idea that the theatrical elements associated with the dining experience are part of the overall concept of the restaurant. We want to create this machine that gives people this opportunity to step through the threshold of our doors and for that two or three hour moment, we're able to give them something transportative—everything from the music to the theatrics to the way we create the cocktail list. It's about telling a story. That's the new benchmark, and that's the expectation that diners have. You can't just create a restaurant. You have to do something more, and that something more is what we try to really hone in on. 
"West Hollywood is a bit of a nucleus inside of Los Angeles, and there's a lot of acceptance there for people to just be who they are. And that's mirrored in Canada. I think there's a lot of synergy there."
Is this stuff consistent across different markets? It's easy to imagine a huge interest in vegan food and whatnot in Los Angeles, but what about somewhere like Denver, or London?
It's consistent, absolutely. I have a restaurant in London. I never would have thought this about London, but we've had so much success there, because the vegan market is incredibly underserved. There are 1.5 million vegans living in the city, but on a per capita basis, there's like 1/16th the restaurants for them versus Los Angeles. The demographic is changing globally. You have a huge vegetarian restaurant in India for example. We end up getting a lot of Jewish and Muslim people in our restaurants because of the vegan options on our menus and the we way produce our menus and cook our food. The religious component, the health and wellness component, this stuff is pretty global. I've yet to see anywhere where this isn't a driving force in how people decide where they want to eat.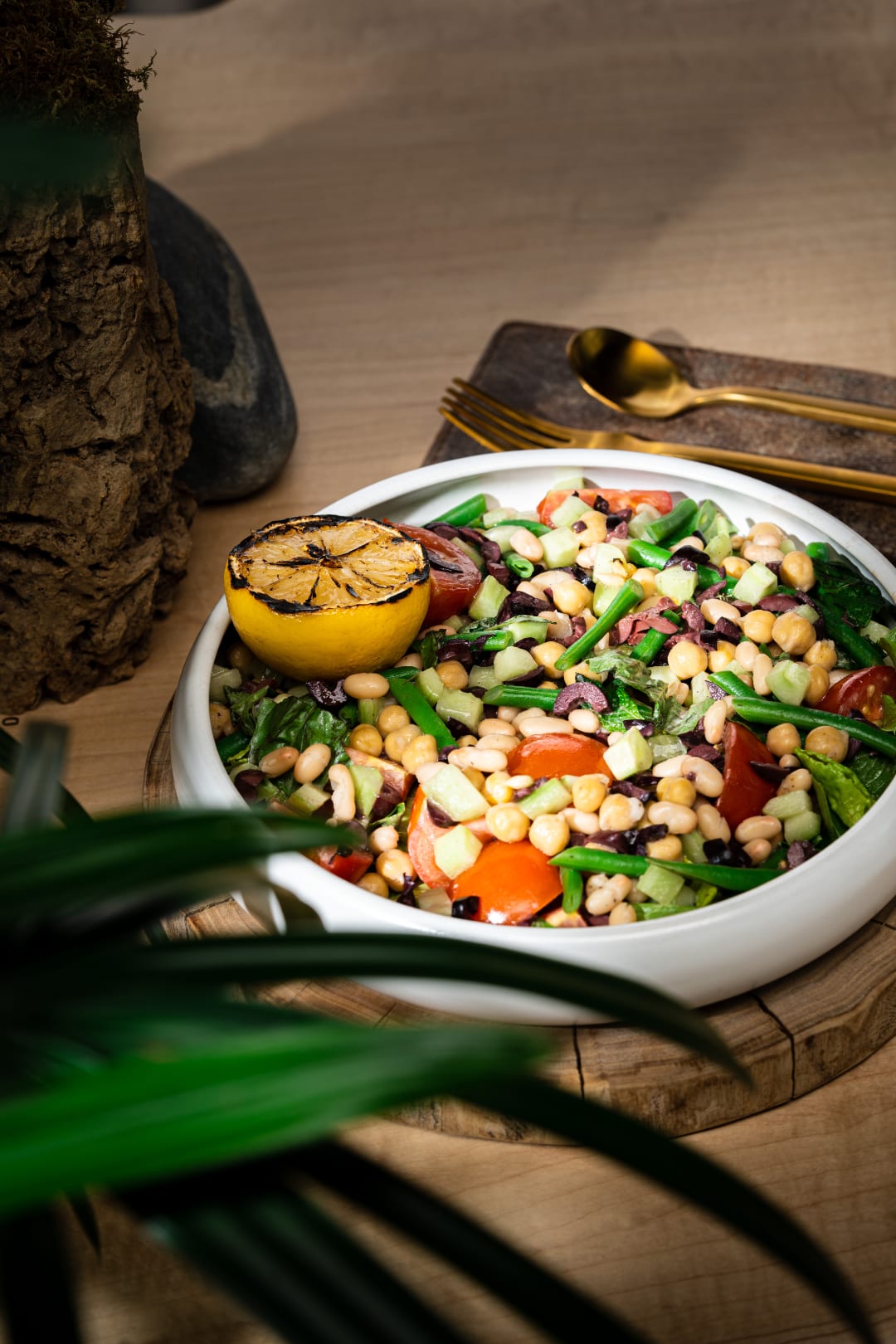 This is your first Toronto restaurant. What are your impressions of operating a restaurant here so far?
It is distinctly different than the U.S. I know this a cliche, that people in Canada are so nice, but it's actually true. My fiancé got off the flight to Toronto, it took her a long time to get through the airport, and when she got here, the first thing she said to me is, "God, the people in Canada are so nice." It's true! I think that's reflected in our staffing and the people we've found for our restaurant. We're starting with a much higher benchmark for staffing because of the passion and the desire to be great.
It's funny you say that, because I always find people in West Hollywood so nice.
West Hollywood is a bit of a nucleus inside of Los Angeles, and there's a lot of acceptance there for people to just be who they are. And that's mirrored in Canada. I think there's a lot of synergy there. A lot more openness. When you look at the melting pot that Toronto is, people mixing together, it doesn't feel as homogenous here as it does in other places. There's an interesting divergence of culture here that you don't find elsewhere. It's incredible diverse. That's one of the reasons we're so excited to open this restaurant. 
How has COVID impacted this process?
With this particular restaurant, we've been finished construction for a year and a half. We've been sitting on our hands waiting to open, trying to find a sweet spot for getting through the limitations that COVID has put on us. Canada obviously has had a much stricter lockdown. We're in Arizona, for example, where they lifted their mask mandates and restrictions in June of 2020. We've had lockdowns open, lockdowns closed, and that's a challenge. Holding on to our best team players has been tough. For a lot of these people, just sitting on their hands and not working has been challenging, because they're so passionate about what they do. Our chef has, amazingly, held on for two years waiting. We've kept him on payroll and we've kept him here working on menu creation and pushing the envelope. What he's created really is spectacular.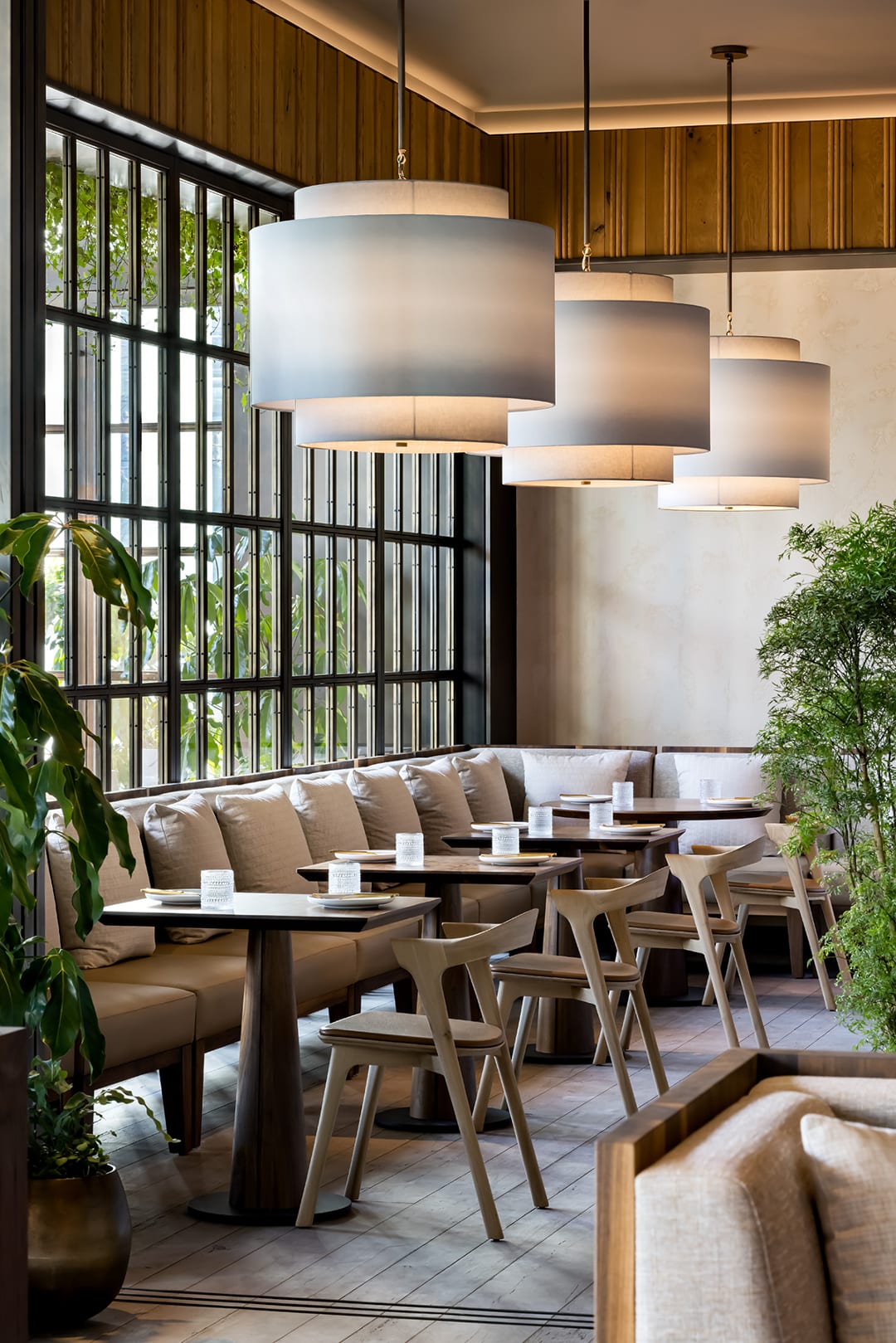 Tell me a bit about the inspiration for the design of the restaurant.
It was important for me not to put a square peg in a round hole. I didn't want to just take a design and shove it into a space. It gets cold in Toronto. So creating an overly tropical restaurant that's an eyesore in winter doesn't make sense. We have found something that still remains true to the concept, Casa Madera, which means 'house of wood,' but which fits the space it belongs in. We're a known entity in the U.S., but we're not here, and I didn't want this to feel like an L.A. concept that's being dropped here. I wanted to come to this market and grow the product here, so that it feels like a tried and true Toronto concept. I want to be part of this landscape. I want to be part of this continued emergence of Toronto being one of the key cities in the world of hospitality. Toronto is on the precipice of being viewed as a major, major culinary city. It's going to make waves. And I want to be part of that.