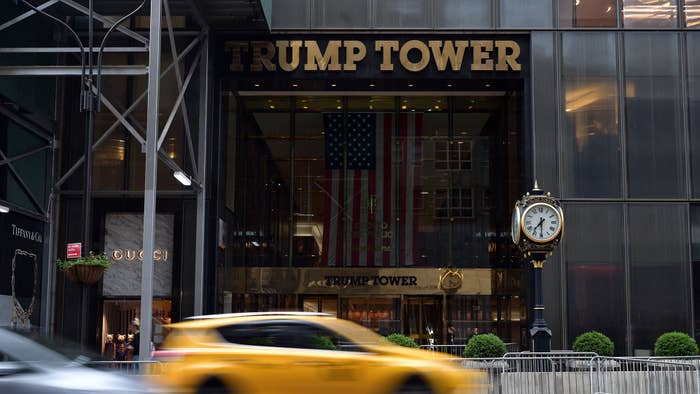 The Trump Organization has been fined $1.6 million by a New York judge for tax fraud and other felonies, CNN reports.
Two of the former president's companies, the Trump Corp. and Trump Payroll Corp., were convicted of 17 felonies including falsifying business records and tax fraud last month. Judge Juan Merchan fined the companies the maximum possible penalty for the convictions. Prosecutor Joshua Steinglass sought the highest possible penalty, even though it won't make much of an impact to Trump's assets.
"We all know that these corporations cannot go to jail as Allen Weisselberg has," said Steinglass. "The only way to effectively deter such conduct is to make it as expensive as possible." 
Weisselberg, the financial officer who worked for the Trump Organization, was sentenced to five months in jail earlier this week for his involvement in the schemes. Prosecutors have claimed that top executives at the company doled out plenty of untaxed benefits including private school fees, and luxury cars. Trump's companies have two weeks to pay the $1.6 million fine.
"This conviction was consequential, the first time ever for criminal conviction of former President Trump's companies, and indeed I would go so far as to say the first time ever for any former president certainly in my lifetime," added New York District Attorney Alvin Bragg. "I want to be very clear—we don't think that is enough. Our laws in this state need to change in order to capture this type of decade-plus systemic, egregious fraud."
Despite this being the first criminal conviction against one of his companies, Donald Trump and his family were not charged in connection with the case. He is, however, still facing potential legal trouble over a separate New York lawsuit against him and some of his children for alleged fraud.
"New York has become the crime and murder capital of the world, yet these politically motivated prosecutors will stop at nothing to get President Trump and continue the never ending witch-hunt which began the day he announced his presidency," said a spokesperson for the Trump Organization in a statement. "We did nothing wrong and we will appeal this verdict."