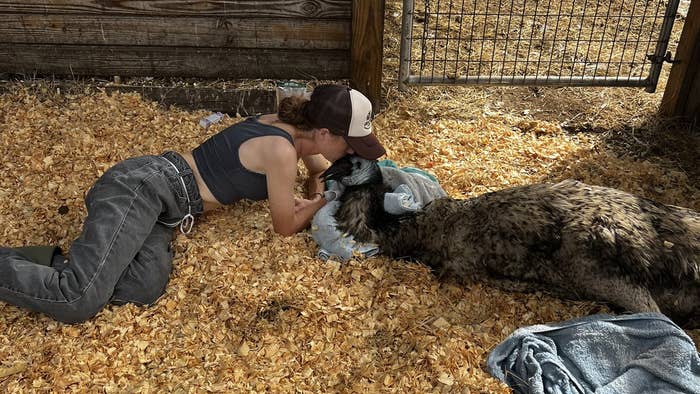 TikTok famous emu Emmanuel is recovering from avian influenza, his caretaker Taylor Blake has revealed.
In a series of tweets shared on Sunday, Blake said that her farm in Florida suffered an outbreak of avian influenza after Egyptian Geese kept flying in. 

"Our farm was heavily impacted by wild geese bringing in AI, and we lost 99% of the birds on our farm," wrote Blake. "I cannot begin to express the guttural feeling of watching innocent animals die. Daily." 
She noted that because there's so many mutated versions of the virus, it's "relatively impossible to vaccinate" for avian influenza.
"I lost Emily, Eliza and Elliot. The virus hit them extremely hard and very quickly. I tried my best to save them, but I was unsuccessful. We lost every single chicken and duck on our farm. We lost all of our geese. We lost our 2 female black swans. We lost both of our turkeys," she wrote. "We lost 50+ birds in 3 days. I am still trying to wrap my head around it. We thought we were out of the woods, when Emmanuel unexpectedly went down this past Wednesday."
Blake said that she's been treating Emmanuel "around the clock" for the past week, and he's currently stable. Blake and her girlfriend have been able to build a sling for the emu, who is the star of many of her most viral TikTok videos.
As noted by CNN, a very contagious strain of avian influenza has been confirmed in wild birds in 32 of Florida's counties since January this year. According to the Centers for Disease Control and Prevention, approximately 50 million poultry have been impacted by the spread of the virus.