ComplexLand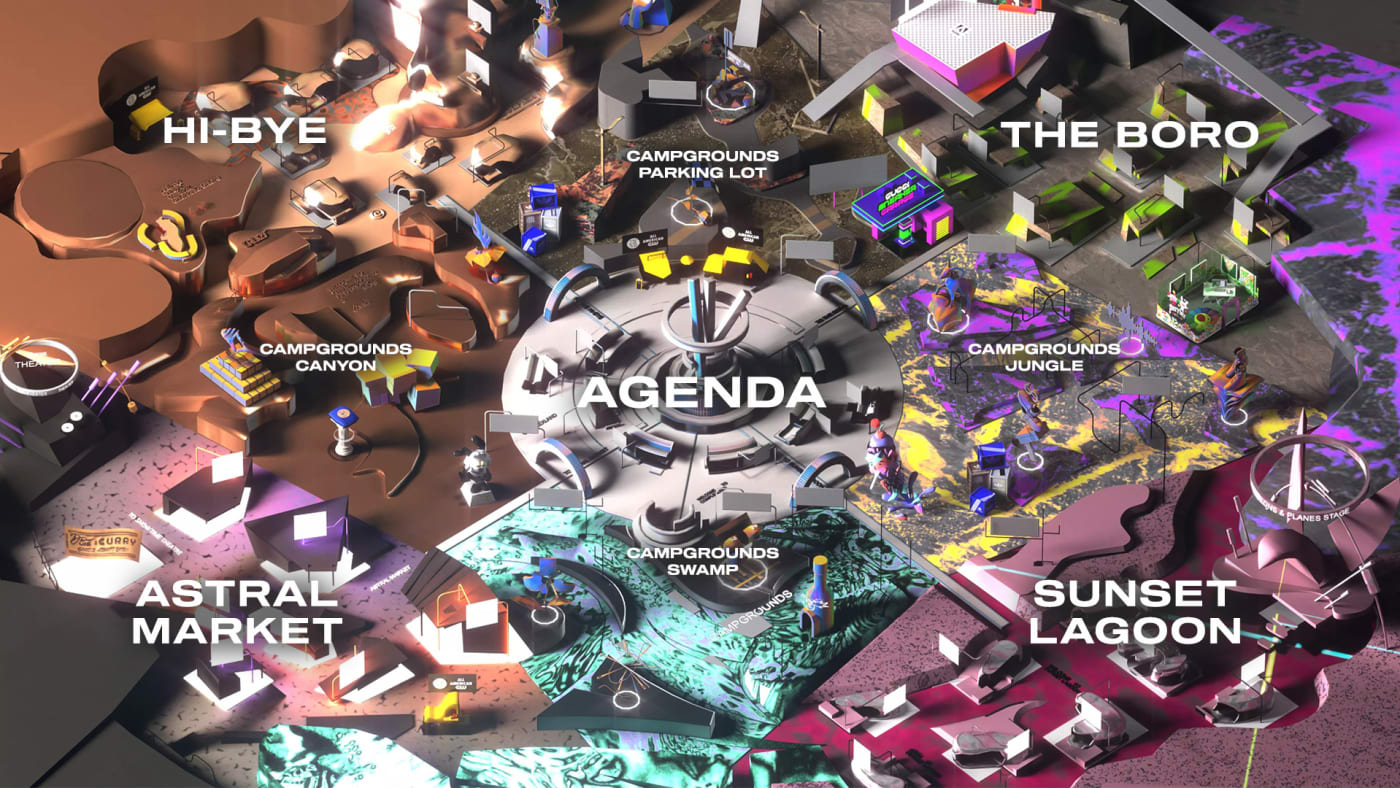 ComplexLand is an immersive digital experience launched in 2020. The event gathers stores, brands, designers, artists, comedians, and more for a week of product releases, panels, and shows, all of which take place on a landscape users can freely roam by way of customizable avatars. 
The first ComplexLand was held from Dec. 7-11, 2020, at complexland.com. It boasted a vast marketplace, along activations including Complex SHOP Presents 'Reconstruct,' which saw exclusive product releases from Levi's Secondhand Reworked by Makayla Wray, Yaito, Mentor en Route, Suicoke x Worldwide Manufactureʷʷ, and The North Face Renewed. The event also featured Joe La Puma's Sneaker of the Year panel with Lil Yachty, Fat Joe, and Sue Bird; the premiere of the trailer for North Hollywood, Mikey Alfred's coming-of-age skateboarding film; and conversations with Desus and Mero and Bobby Hundreds, among many others.
Users were also able to order food from restaurants including Sweet Chick, Artichoke Deli, and Uncle Paulie's Pizza.