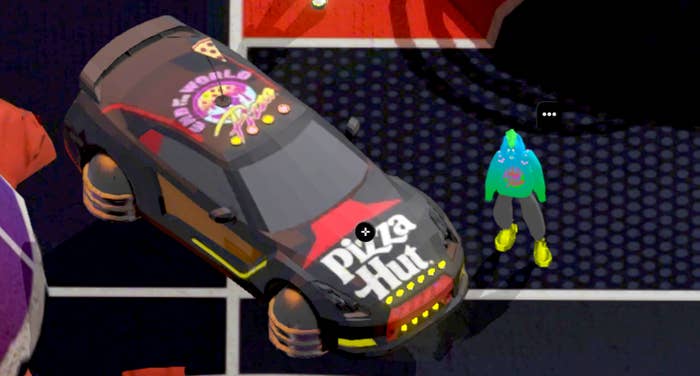 Did you know that Pizza Hut can save humanity? At least that's the case in the metaverse created by multimedia artist and AR developer, Rob Shields. In End of the World Pizza, a post-apocalyptic AR comic book and coveted NFT collection, an evil AI releases a virus that erases the faces of everyone in the metaverse.  Together, 128 skull-faced pizza delivery drivers rise up to save humanity, one byte of pizza at a time.  And you too can join the rebellion at ComplexLand 3.0 from May 25th-May 27th.
Pizza Hut teamed up with End of the World Pizza to create a limited-edition series of Pizza Hut-inspired NFTs. All throughout ComplexLand virtual attendees may run into one of three custom designed undead delivery drivers and enter a sweepstakes to take home one of the NFTs along with Pizza Hut pizza for a year.
Each NFT unlocks access to the upcoming AR-enabled comic book, which tells the beginning of the undead drivers and the evil machine queen, along with exclusive discounts on AR-enabled merch and access to the upcoming retro-future cyber horror pixel game featuring the undead drivers and neon demons.
ComplexLand attendees will get the best of the metaverse. During the three-day virtual event, guests will be able to shop beloved brands, score exclusive drops, and win pizza. What more could you ask for?