The first batch of Yeezy x Gap hoodies have started to arrive at U.S. homes—and customers didn't waste any time before sharing their initial thoughts.
Reviews of the Kanye West-designed sweaters began popping up on social media Wednesday, about a week after the pieces were made available for pre-order. Photos and videos posted by customers indicate the light-brown colorway was the first to be delivered, which may have come as a pleasant surprise considering the hoodies weren't expected to ship until two-eight weeks after the purchase.
Domenic Martucci Jr. posted an unboxing video to YouTube on Wednesday, just hours after he received an email confirming the hoodie's arrival. He gave fans a glimpse at the understated packaging before giving his 2 cents on the quality and design details.
"This thing has some weight, I can already tell ..." he says before opening the large brown paper bag. "At first glances, just off rip—I obviously didn't open it yet—but the material looks really, really nice. Oh my gosh. This thing's heavy."
He then provided a close up of the Yeezy x Gap tag and described the color was a "burnt khaki color."
"It just screams Yeezy," he continued. "Very, very cropped. Long, long arms … This is gonna come in handy for the wintertime, where I live … I almost should've got a size bigger, but I like wearing cropped stuff, so it's all good."
Other customers shared similar thoughts on social media, highlighting the hoodie's heavy weight and oversized cropped fit.
Dubbed the "Perfect Hoodie," the sweatshirt marks the second design from Kanye's 10-year partnership with the Gap. The brand's previously released a $200 "Round Jacket" that was available in three iterations. The hoodies, however, were released in a wide range of colors, including red, purple, brown, black, and blue; the latter of which was quite similar to the one Kanye began rocking in 2020.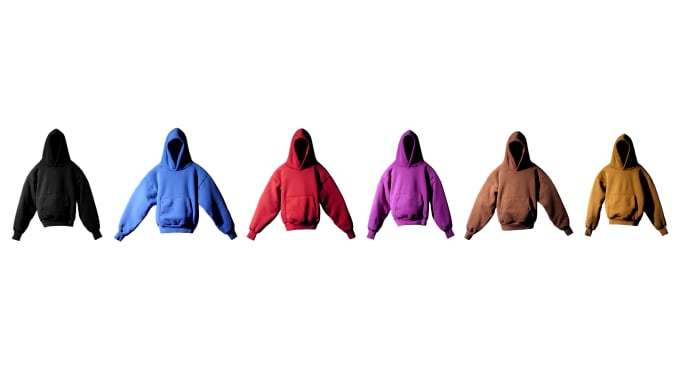 The "Perfect Hoodie" has since sold out online at $90 a pop. But if you're eager to get your hands on one, the pieces are still available on resell sites; just expect to pay hundreds of dollars. It's also worth noting that some of these listings were posted by resellers who've yet to receive their hoodies in the mail; this may result in some problems, as multiple customers say they've received notifications indicating their orders could not be filled.
Kanye spoke about his intention to create the "perfect" hoodie during a 2020 interview with the Wall Street Journal.
"The hoodie is arguably the most important piece of apparel of the last decade," he said, before describing the ideal hoodie as "slightly cropped at the waist" and "heavy as a winter coat." Judging by the first reviews, it's safe to say Kanye nailed it.
You can read additional reactions to the Yeezy x Gap hoodie below.