Alicia Keys ​​​​​​has been tapped to host the Mondogenius, a worldwide event that will highlight Moncler Genius' upcoming collections.
The show marks the Italian label's first-ever digitally led experience, and will take place in one night across five cities. Audiences will be taken through NYC, Tokyo, Shanghai, Seoul, and Milan, and explore the concepts from each of the 11 Moncler Genius designers.
The event will include pieces by previous Moncler Genius collaborators J.W. Anderson, Veronica Leoni for Moncler 1952 Woman, and Sergio Zambon for Moncler 1952 Man, Sandro Mandrino for Moncler Grenoble, Craig Green for Moncler 1017 by Alyx 9SM, and Hiroshi Fujiwara for Moncler Frgmt. Hyke, Palm Angels, Dingyun Zhang, and Gentle Monster will also present their debut designs for Moncler Genius.
"In these ever-evolving times, I truly believe in the power of connecting communities around the world through experiences," said Moncler chairman and CEO Remo Ruffini. "The greatest inspirations I had in my life came directly from people and at Moncler we know that the more we inspire people, the more they inspire us. This is the principle that guided the creation of Moncler Genius for 2021. MONDOGENIUS has been designed to be a real immersion into Moncler's energy and cultural evolution without leaving anyone out."
According to Women's Wear Daily, Mondogenius will also feature Solange live from New York, actress/singer Victoria Song from Shanghai, Oscar-nominated director Luca Guadagnino from Milan, and more.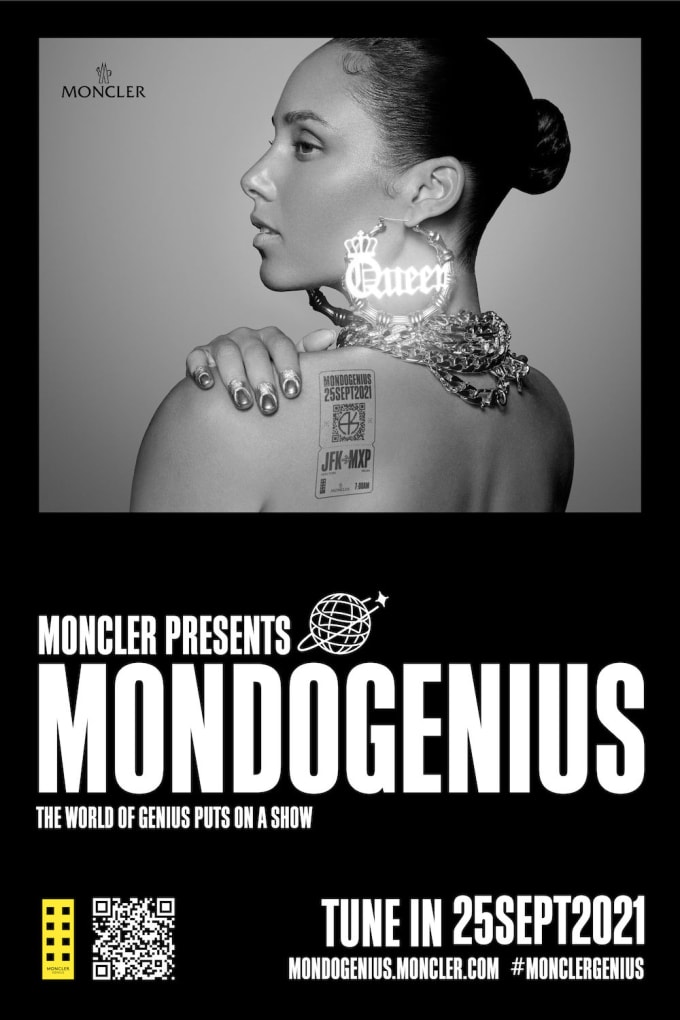 Mondogenius will go down Sept. 25 and can be streamed live at its designated website, as well as social media platforms including Instagram, Facebook, TikTok, Youtube, Twitter, and more.