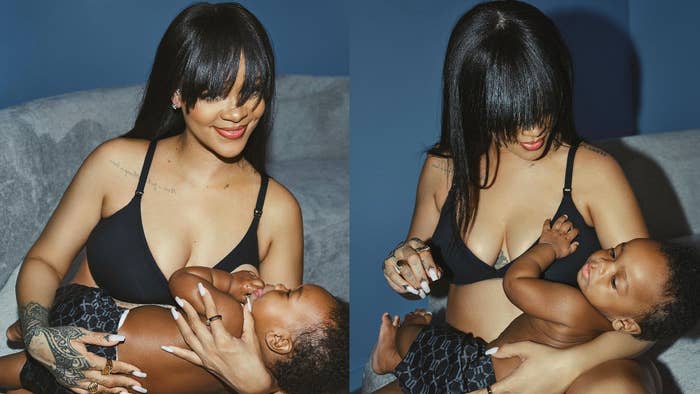 Rihanna, who's currently pregnant with her second child with ASAP Rocky, has designed a new maternity capsule for Savage X Fenty.
Available now, the Savage X Maternity capsule features a trio of new styles: the Savage Not Sorry Lace Maternity Bralette, the Savage X Cotton Maternity Bralette, and the Floral Lace Maternity Bralette. Meanwhile, a new t-shirt design promotes babymaking with its all-caps command to "MAKE MORE BABIES" emblazoned on the front.
In a statement to Vogue about the new capsule, Rihanna said the pieces were designed to give "confidence and comfort" to mothers.
"I want to remind people that you can still channel sexiness and feel good while being a parent," she told the publication.
Get a closer look at the capsule below, complete with a selection of campaign images starring Rihanna alongside her and Rocky's son, RZA.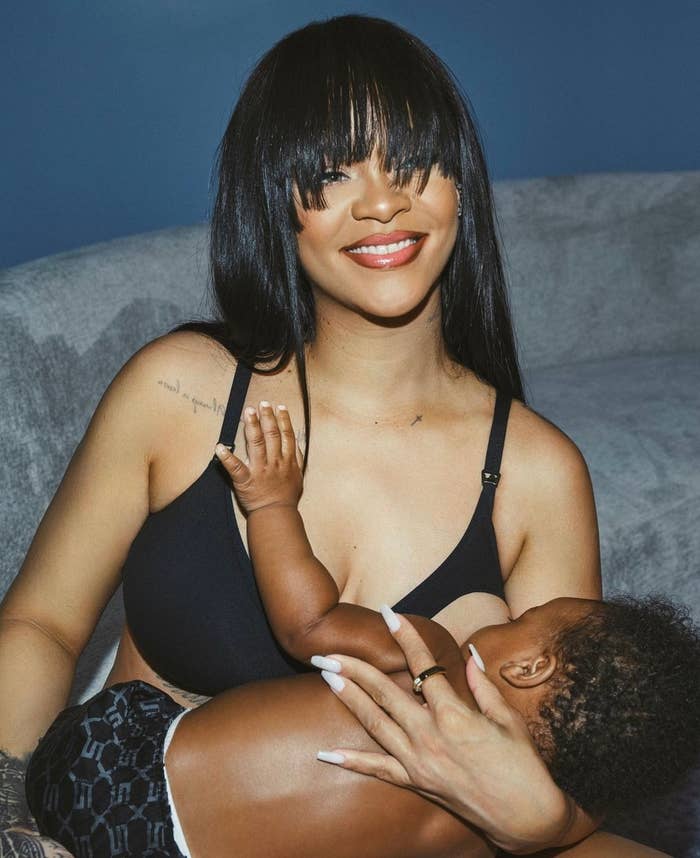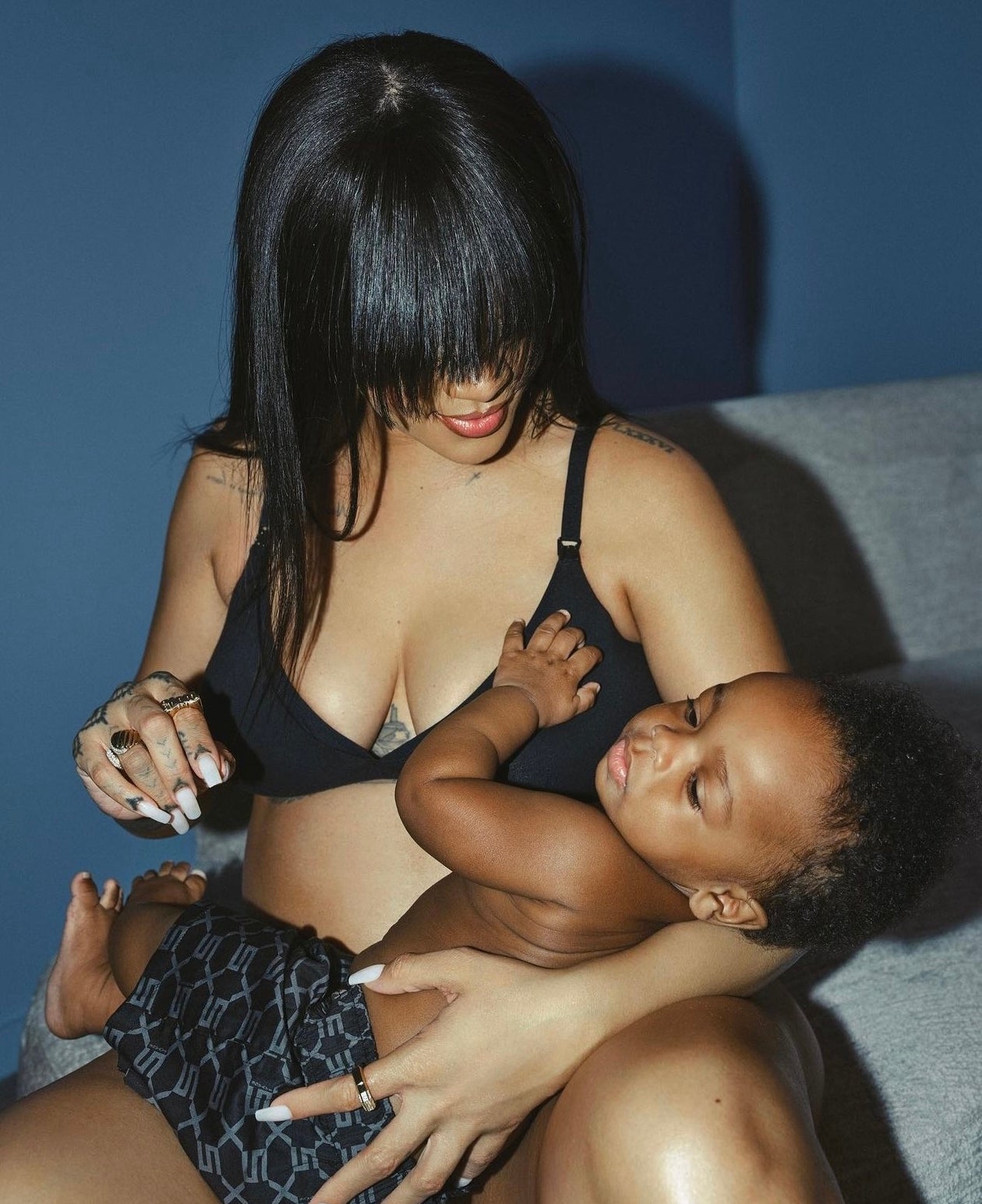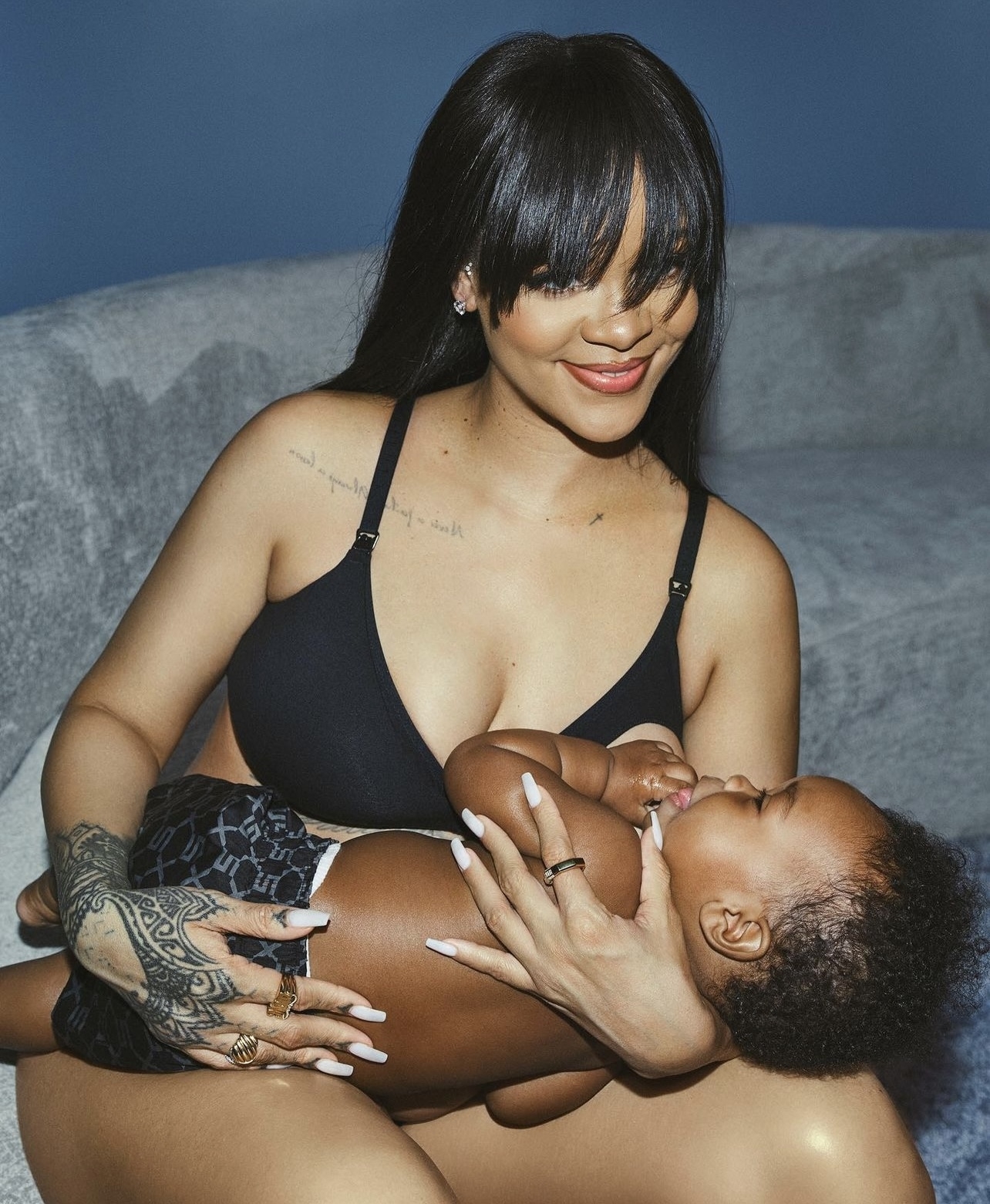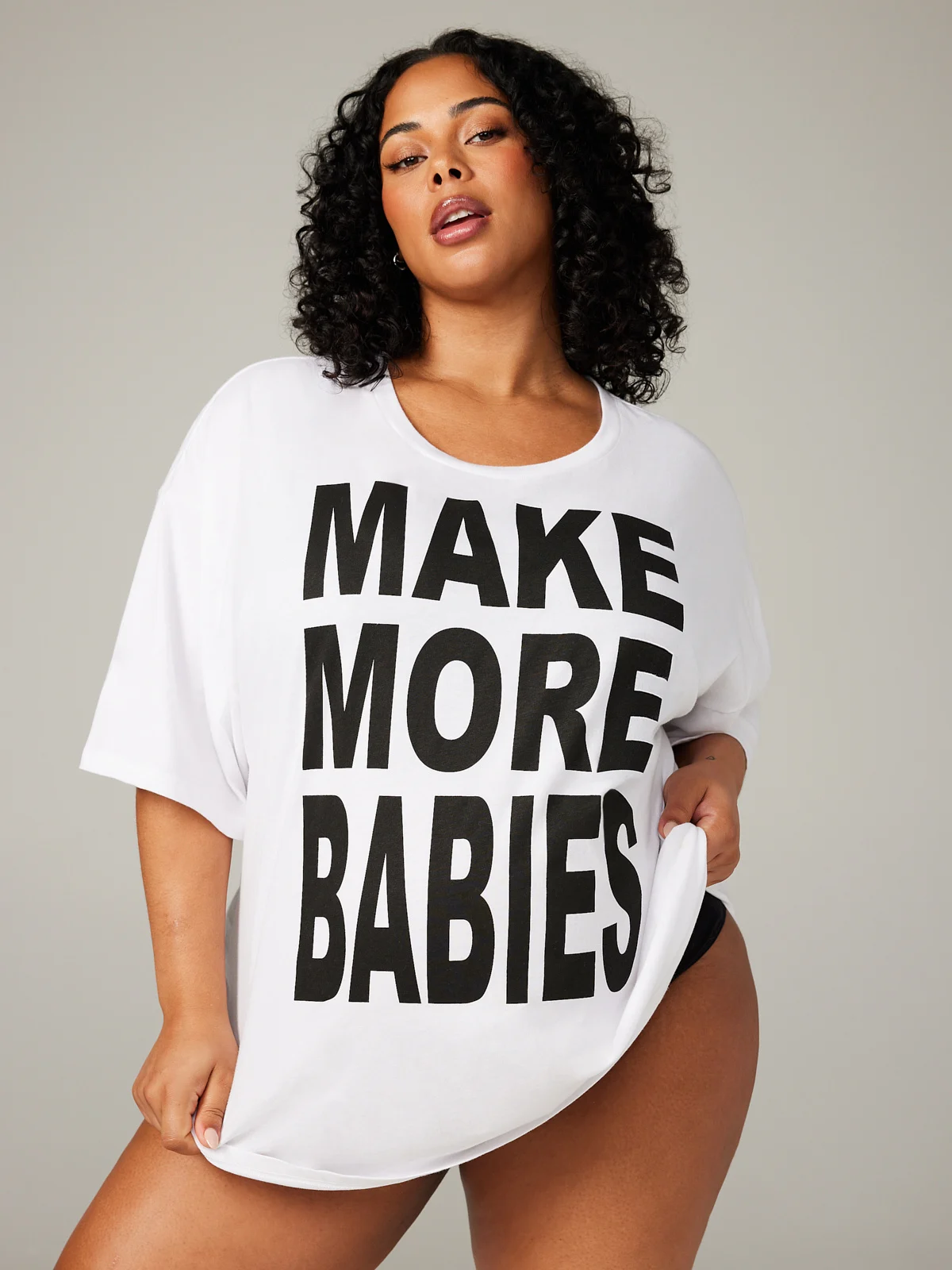 As Rocky recently told Jordan Rose for Complex, Rihanna is a proven "phenomenal creative." In fact, Rocky—both in his recent track "RIOT (Rowdy Pipe'n)" and in the interview—teased the possibility of he and Rihanna collaborating in the future.
"I'm always down to collab with my partner, man," Rocky told Complex last month. "She's a phenomenal creative. Yeah, there's a lot of things we're going to collaborate on, from products for children, there's a lot of things to look forward to."
The interview was in support of a Rocky-directed Beats short film, titled "Iconic Sound," in which Rihanna made a cameo.
In June, Rihanna—who's also fresh off a starring turn in Pharrell's first Louis Vuitton campaign—announced that Hillary Supe would be taking on the role of CEO at Savage X Fenty.