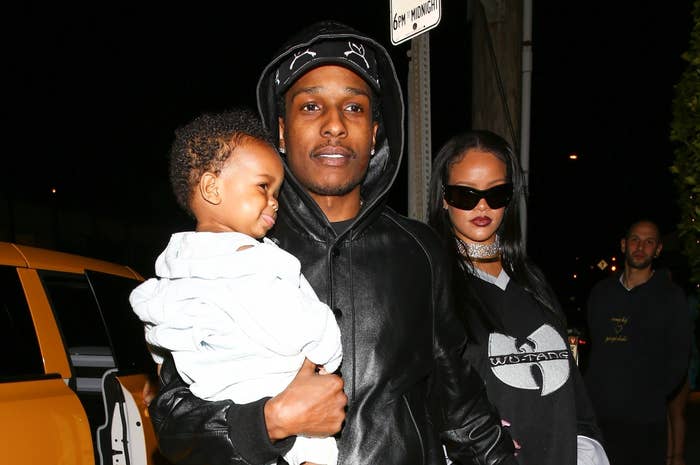 Rihanna and ASAP Rocky's baby boy celebrated his first birthday this past weekend, and it was revealed that his full name is RZA Athelston Mayers. Before Rihanna or Rocky could reveal their baby's name themselves, his birth certificate was leaked and obtained by the Daily Mail and People. ASAP Rocky confirmed the baby's name in an Instagram post on Sunday (May 14), captioning the birthday post, "'WU TANG IZ 4 DA CHUREN' HAPPY 1st BIRTHDAY TO MY 1st BORN . RZA."
Given the deeper meaning behind ASAP Rocky and Rihanna's baby name, here is everything you need to know about what "RZA" means and where the name comes from.
Previous fans' name speculations
Before the name was revealed, the leading fan theory was that the couple had named him Noah, though it's unclear where that assumption came from. Rocky also told GQ in 2018 that he planned on naming his future son Pharrell, and Complex in 2011 that he was thinking about naming him Kanye.
Rihanna has been seen wearing different Wu-Tang Clan memorabilia in pictures with RZA leading up to his name reveal, which could have been the singer teasing the origins of her baby's name all along. The singer was spotted with Rocky and RZA in a black and white Wu-Tang jersey at the beginning of April.
What does the name mean?
RZA is a unique name that has deep ties with hip-hop history. It is the stage name for one of the founding members of Wu-Tang Clan, who was born Robert Fitzgerald Diggs. The rapper got his stage name from a nickname that his fans used to call him, but it's also connected to the Supreme Alphabet, which is a system of interpreting text often connected with Five Percenters that designates meaning to single letters. Using the Supreme Alphabet, "RZA" translates to "Ruler, Knowledge-Wisdom-Understanding, Allah." Neither ASAP Rocky or Rihanna have ever shared any ties with the Five Percent nation.
ASAP Rocky's connection with rap history
RZA reportedly shares the same middle and last name as ASAP Rocky, whose full name is Rakim Athelston Mayers. ASAP Rocky also has a connection with hip-hop-related names, since the rapper—born Rakim Mayers—and his sister Erika B. Mayers were named after the legendary rap duo Eric B. and Rakim, as the rapper told Complex. Rocky explained the meaning behind his and his sister's names, saying: "I grew up listening to Bone Thugs-N-Harmony, DMX, UGK, Three 6 Mafia, Wu-Tang Clan, everybody."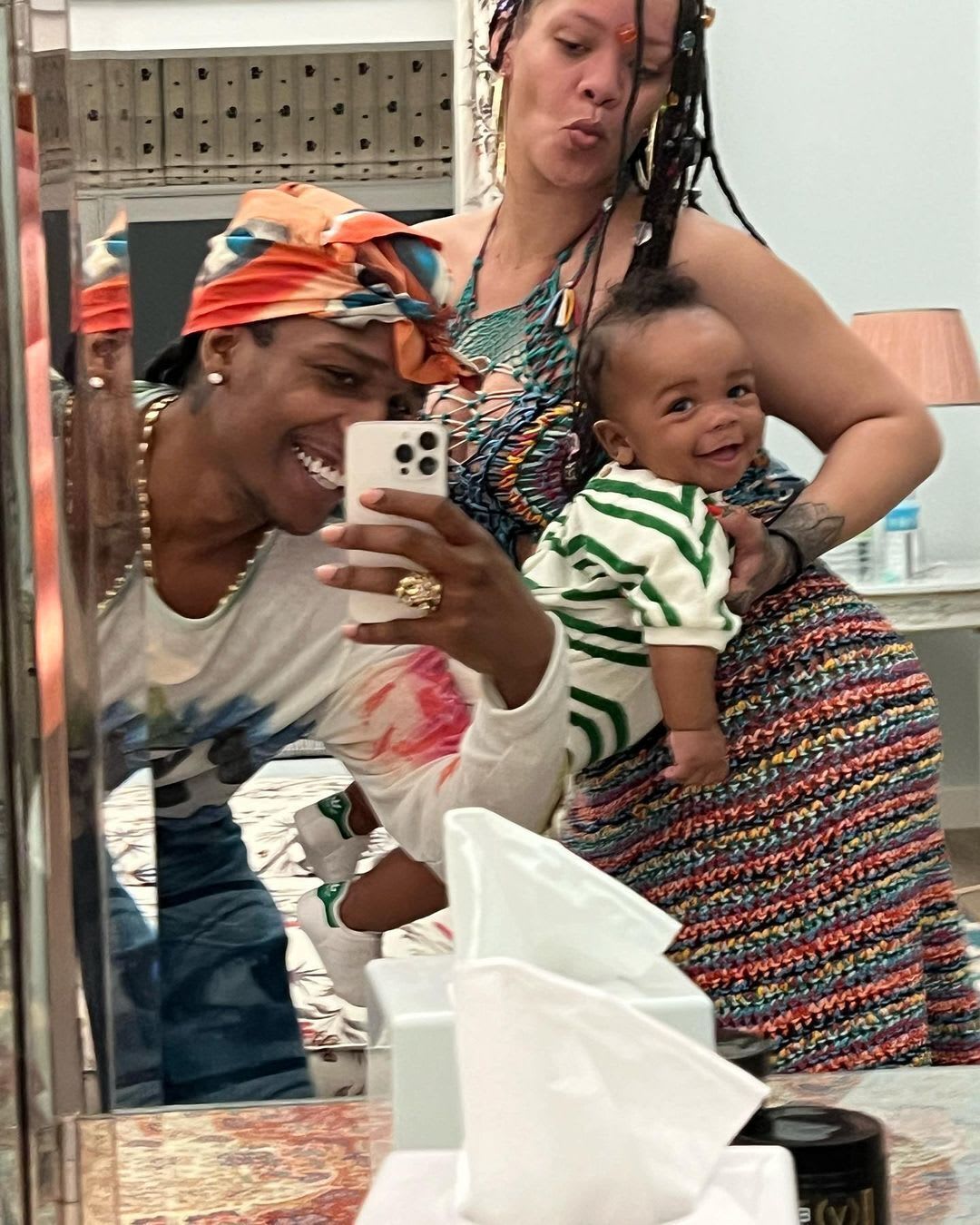 "My mom and dad, they came to an agreement and they both named me after Rakim. Honestly, I can't even meet that guy, man. That would be so crazy," he said at the time. 

A year after that 2011 interview, Angie Martinez surprised Rocky by introducing him to Rakim live on her morning show. Now, it's only a matter of time before baby RZA meets legendary RZA.