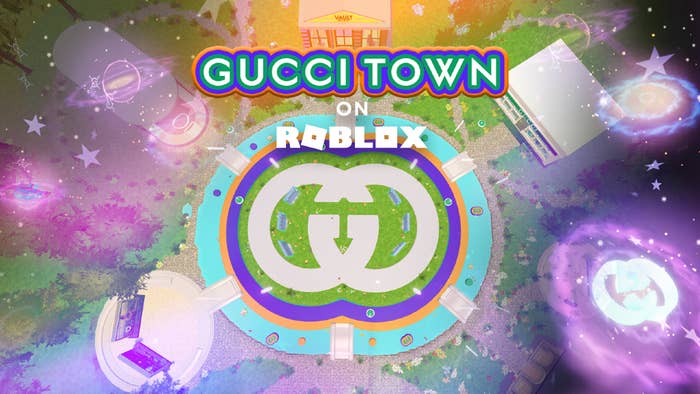 Gucci is making a stronger commitment to the Roblox community with the launch of what's described as a new "gathering place" for likeminded metaverse enthusiasts.
The space, formally known as Gucci Town, is billed as a "persistent digital space" on the Roblox platform where visitors are encouraged to fully embrace their own uniqueness while also interacting with "the codes" of the Italian luxury house.
Visitors to Gucci Town can expect to participate in Gucci-referencing competitions, make their own art in the Creative Corner (which will also provide a showcasing opportunity for visiting artists), and be given access to the virtual Vault Plaza. The latter is an exhibition space for Vault, i.e. Gucci's experimental online space.
The Gucci Shop, meanwhile, is where one can purchase digital pieces like the Gucci Blondie bags and more. Get a closer look at the larger Gucci Town space below. For additional info, including how to earn GG Gems, head here. Previously, Gucci and Roblox came together for the Gucci Garden experience in May of last year.