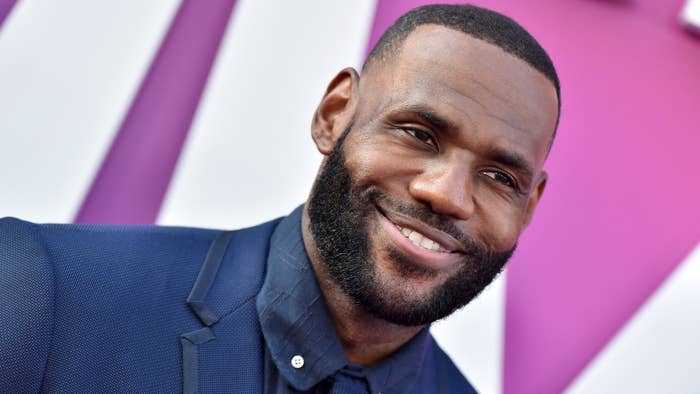 Fanatics is adding an assortment of new and familiar names to the ownership group behind the recently acquired Mitchell & Ness brand.
This week, Fanatics owner Michael Rubin unveiled the list of names new to the investment team during an appearance at the Wall Street Journal's Tech Live event. LeBron James, Kevin Durant, Chris Paul, CJ McCollum, Devin Booker, James Harden, Joel Embiid, Odell Beckham Jr., Kevin Hart, Rich Paul, Rich Kleiman, Scooter Braun, Steve Stout, and DeSean Jackson are among those who have been brought on as part of the expansion.
The group, notably, owns 25 percent of the Mitchell & Ness brand, while Fanatics owns the remaining 75 percent. According to a source, additional deals (including rights acquisitions-focused announcements) are presently in the works.
"We're really excited to get people that are making culture to be owners and band together with us on this," Rubin told CNBC of the decision to add more names to the group.
Fanatics, Jay-Z, and others were revealed back in February to have acquired Mitchell & Ness, with Rubin saying in a statement to Complex that he was "incredibly excited" by the prospects of the deal.
"Growing up as a kid in Philadelphia, we looked at Mitchell & Ness as a badge of pride, and I truly believe this legendary brand has no limit," the Philadelphia 76ers partner and Fanatics CEO said at the time.
In the months since, the brand has rolled out a number of headline-inspiring drops, including a Toronto Raptors collection with Legends League.