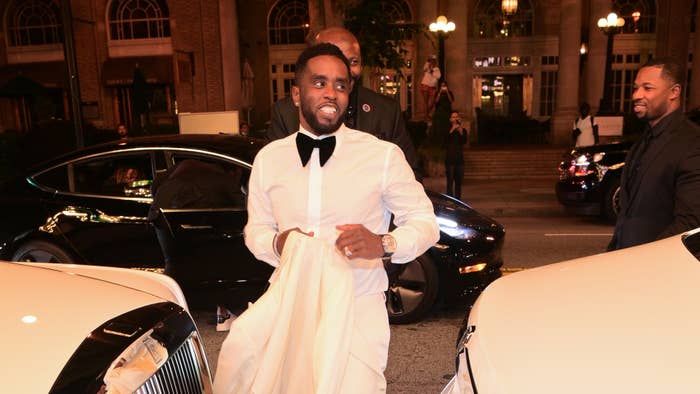 Despite claiming he does indeed own several of the Swiss luxury company's watches, Diddy says people are being "tricked" amid a Richard Mille craze.
Speaking to fans via a series of Instagram Stories updates Wednesday night, Diddy—who's believed to be prepping his new Off the Grid project—shared his thoughts on the fondness for Mille creations seen in other artists.
"I'm in my bag right now. … I'm not a hater, I'm a connoisseur of fly shit and I'm just telling y'all, y'all getting tricked by the Richard Mille," he said.
From there, Diddy compared Mille watches to those made by the affordability-focused brand Timex. Watches made by Timex can be found at Walmart, Target, Kohl's, and other everyday shopping establishments.
"The Richard Mille is like a Timex or some shit like that," he said. "Y'all, it's not hot. It's not hot. It's not hot! I have, like, two or three. I never pull them out. They ugly. I don't even wanna hate. I don't even know Richard Mille but fuck it. I'm on some Black shit. Black men, save your money and go buy a house."
In a subsequent update, Diddy briefly addressed those who weren't fond of his Mille take, urging them to "pipe down" because his comments are merely his opinion.
"It's my opinion. … Live your life and understand I said what the fuck I said," Diddy advised.
Headlines recently concerned themselves with Richard Mille by way of an extremely rare watch worn by Jay-Z at Michael Rubin's Fourth of July get-together.
Meanwhile, Diddy was generous enough with his time earlier this month to react to those who questioned his viral claim of once waking up with 15 roaches on his face.
"People were like, 'How did you know it was 15?' and I was like, 'If you had 15 roaches on your face, you would know there was around 15 roaches on your face,'" he told Vanity Fair.