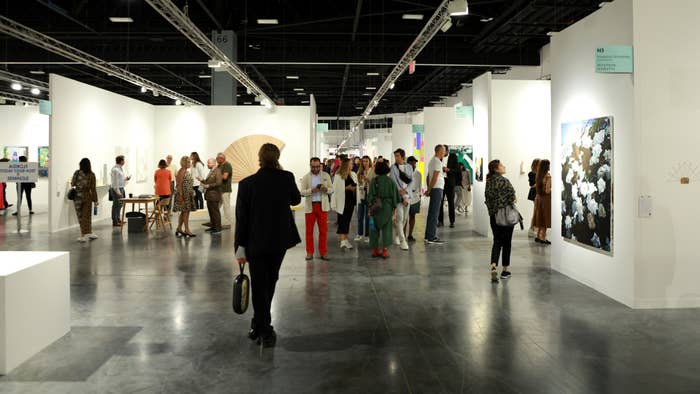 It's difficult to put into words the unique importance and unmatched influence of Art Basel.
At the top of next month, the 2022 edition of Art Basel's Miami Beach fair kicks off, bringing with it an almost overwhelming variety of complementary events and parties (and other projects) that are sure to keep attendees busy for the foreseeable future.
Due to that aforementioned potential for overwhelmingness, we've rounded up a list of some of the highlights from this year's lineup of Art Basel Miami and Miami Art Week-adjacent happenings. Keep reading to learn more, and for additional info on all things Art Basel, consult this link.
Going down live at Art Basel in Miami this year is a competition involving five up-and-coming producers, each of whom will be showing off their talents in front of an audience including Hit-Boy.  The winning beat will be utilized for the "bond new modern sound" behind Intel's "Intel Bong."
The Beat Exchange Cook-Up is set for Dec 1 at Freehold and is free to the public, with RSVP info available here. On Dec. 3, the Earn Your Masters event, presented by UnitedMasters with Ally and Earn Your Leisure podcast, will see a surprise guest capping off an all-day experience.
Starting Dec. 1 and running through Dec. 4, this "cultural immersion" experience will take place at Skatebird Miami and launches with a performance from Jadakiss. Additional performers across subsequent days include Currensy, Smoke DZA, Westside Gunn, and more.
For info on tickets and more, hit this link.
As previously reported here, there are only two ways to procure the Clarks Originals and Compound Wallabees collab: either through the purchase of a previously launched NFT designed by BK the Artist, or at Art Basel.
On Dec. 2, both brands will be hosting the Game Time event at the UNKNWN store, complete with a Jadakiss performance and drinks from Hennessy.
Although not officially announced as part of Art Basel, Mirror Mirror—put on by Virgil Abloh Securities—provides an adjacent experience that's sure to turn heads.
The festival is slated for Dec. 3 at the FPL Solar Amphitheater at Bayfront Park and features confirmed performers including Travis Scott, Skepta, and more. As previously reported, net profits from the event will go toward the launch of The Virgil Abloh Foundation.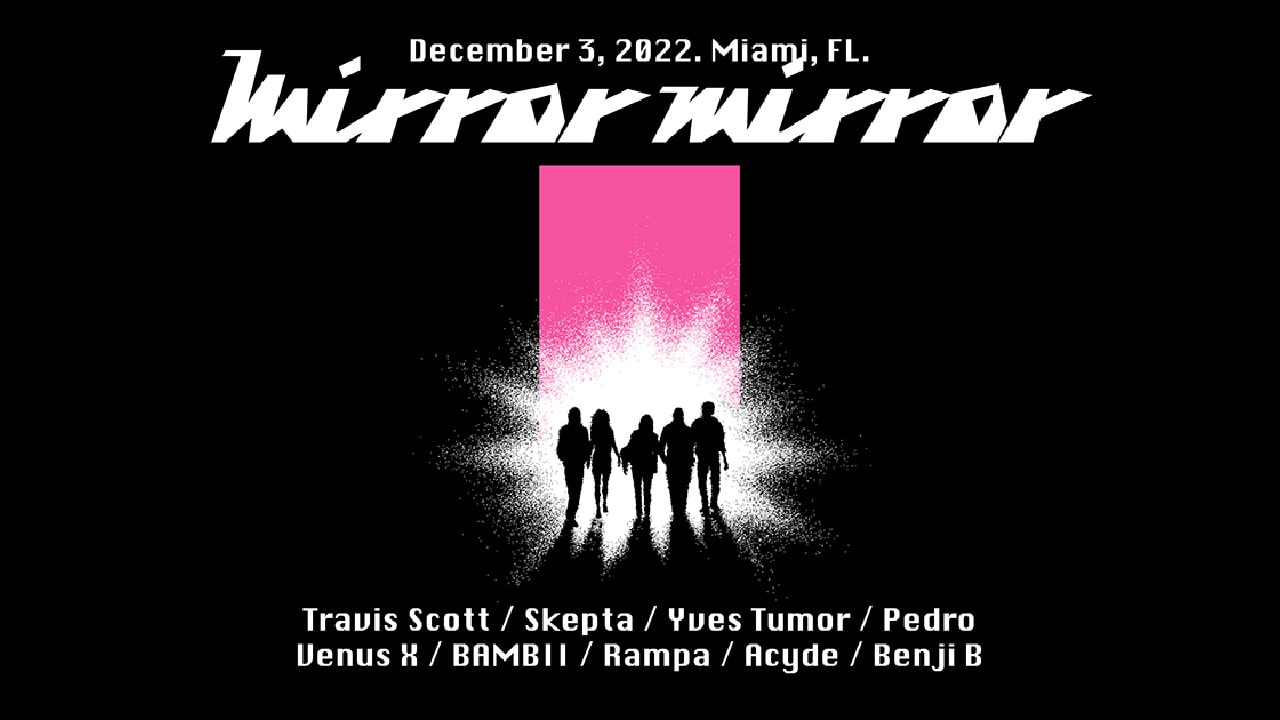 Starting with the grand opening of the Olé exhibition and wrapping with the 5 Senses VIP dinner experience, the Museum of Graffiti's Miami Art Week lineup (presented by Mi Campo) stands as one of the most stacked schedules amid this year's Art Basel festivities.
See below for a breakdown of what to expect, and/or hit this link to get filled in.
All day on Dec. 1, Hennessy and Friends With Benefits' Cafe 11—design inspiration for which comes from the French salons of the 1920s—will be the locale for a range of special events. The club is open to FWB members and Cafe 11 NFT holders.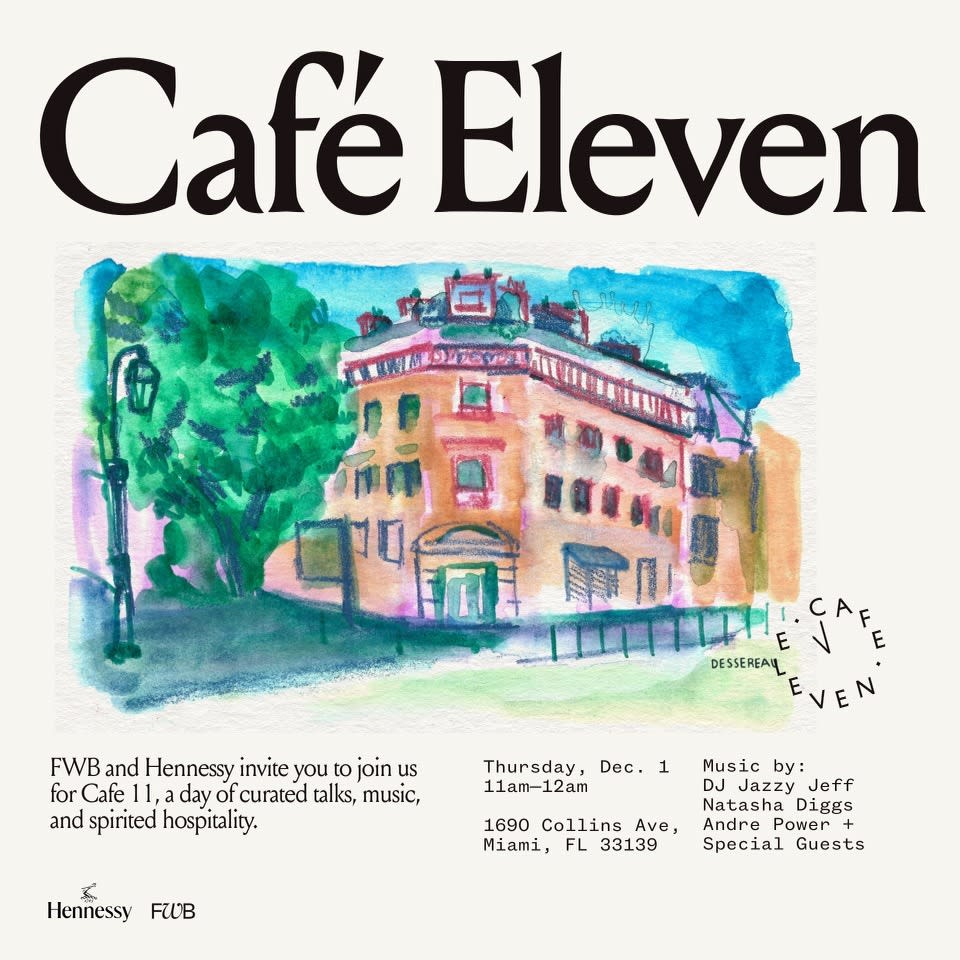 A custom piece from artist Santiago Rubino will be seen at RIMOWA's Design District Store, a celebration of which is taking place in the form of an afterparty held at SoHo Beach House on Dec. 1. The event also serves as a celebration of RIMOWA's recent RTFKT collab.
Chapter 2 isn't limiting itself to a single event in Miami, opting instead to be offering up a variety of activations. Among the agency's assortment of events are the Dec. 1 unveiling of a pop-up store from Dopamine, among others.
Meanwhile, The Row's Ares House, designed by Daniel Arsham, will also launch Dec. 1. The Ares House installation is presented by Everyrealm, Jayaram, Future Galerie, and Mona.
To celebrate Billionaire Boys Club's Art Basel collab capsule with artist Todd James, BBC ICECREAM and Pharrell will be hosting a special event at the brand's Miami flagship on Dec. 1. Attendees will have the chance to interact with an AR-enabled mural from James on the exterior of the store.
To mark its 50th anniversary, Gufram's CACTUS®, originally designed by Guido Drocco and Franco Mello, will be reimagined by ASAP Rocky and his HOMMEMADE studio. The resulting piece, known as the Shroom CACTUS®, will be rightfully made the center of attention at Convention Center Drive and 19th Street through Dec. 4.
The late Virgil Abloh's legacy extends to virtually every possible corner of creativity, including skateboarding. In celebration of this aspect of the artist's forever-influential work, Miami is the site of the inaugural Abloh Skateboarding Invitational on Dec. 4 at Lot 11 Skatepark.
See more info below.
In November, Dominic Ciambrone, a.k.a. The Shoe Surgeon, announced a bespoke design collab with Bentley Motors featuring a limited run of sneakers and a one-of-one Mulliner. The latter will be on display during Art Basel, with RSVP info for the Dec. 3 event at the Temple House available here.
J.I.D, Smino, and more are on the lineup for SoundCloud's Next Wav Miami event, presented by Denny's. It all goes down at Supercar Rooms on Dec. 1, with the evening's assortment of musical performances preceded during the day by a variety of experiential setups for those on hand.
For attendance info, hit this link.
Doja Cat leads the bill at Meta House, which will be taking over the SoHo Pool House and Sacred Space in the Wynwood Art District starting Dec. 1 and running through Dec. 3. The space is billed as a "mixed reality playground" and will also house additional performers including GloRilla, Elena Rose, and TOKiMONSTA.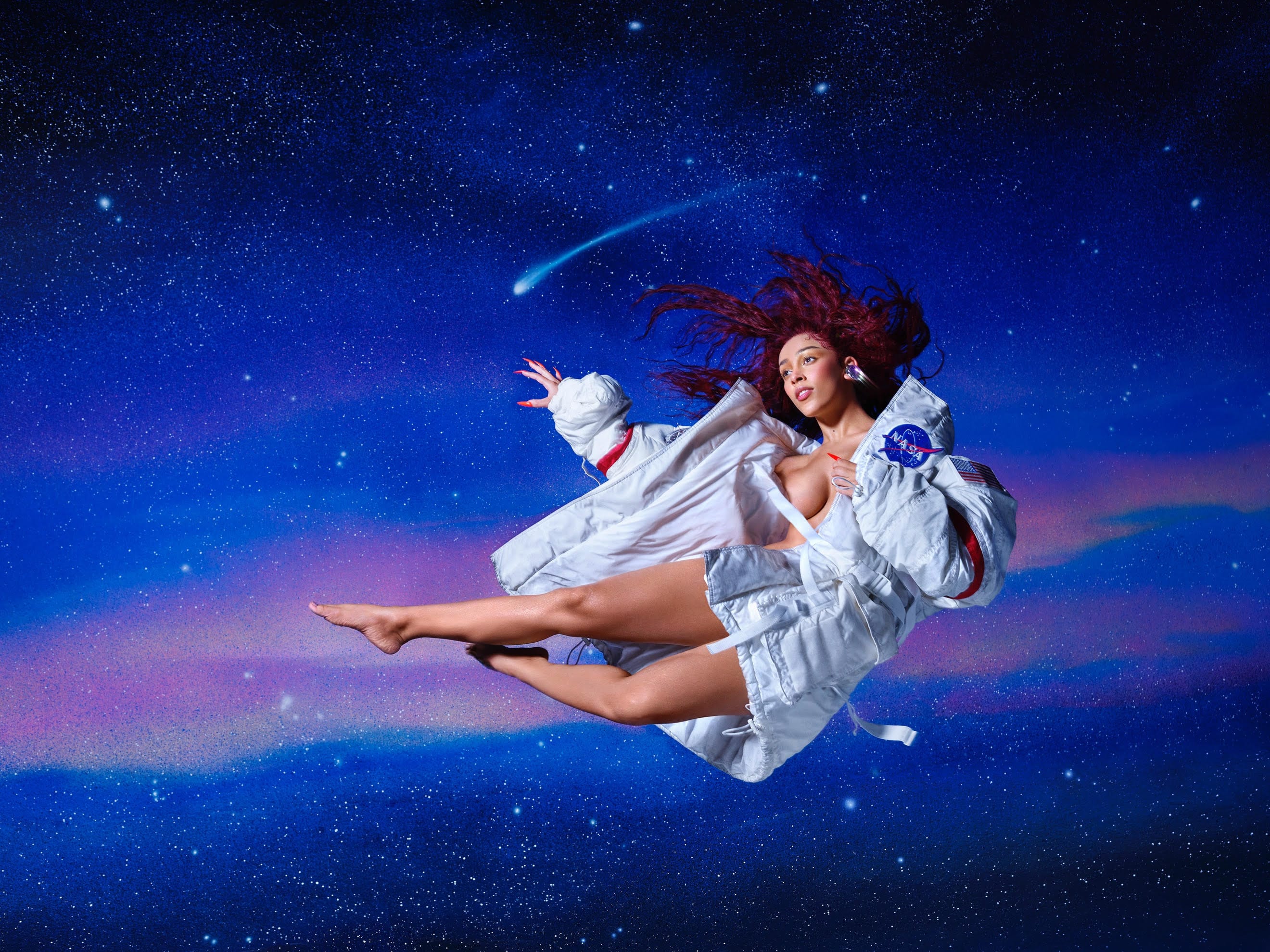 Through Dec. 3, the Miami Beach Convention Center will house a special exhibit from Louis Vuitton, complete with a pair of wax figures from artist Yayoi Kusama. A Takashi Murakami sculpture, among other pieces, will also be in display, as will teases from a new, 10th anniversary-marking collab from Kusama and LV.