Alexander Wang Opens Doors on Miami Design District Pop-Up
In a statement, Alexander Wang said the new space represents an "especially exciting" opportunity for the brand, which recently launched new Bodywear pieces.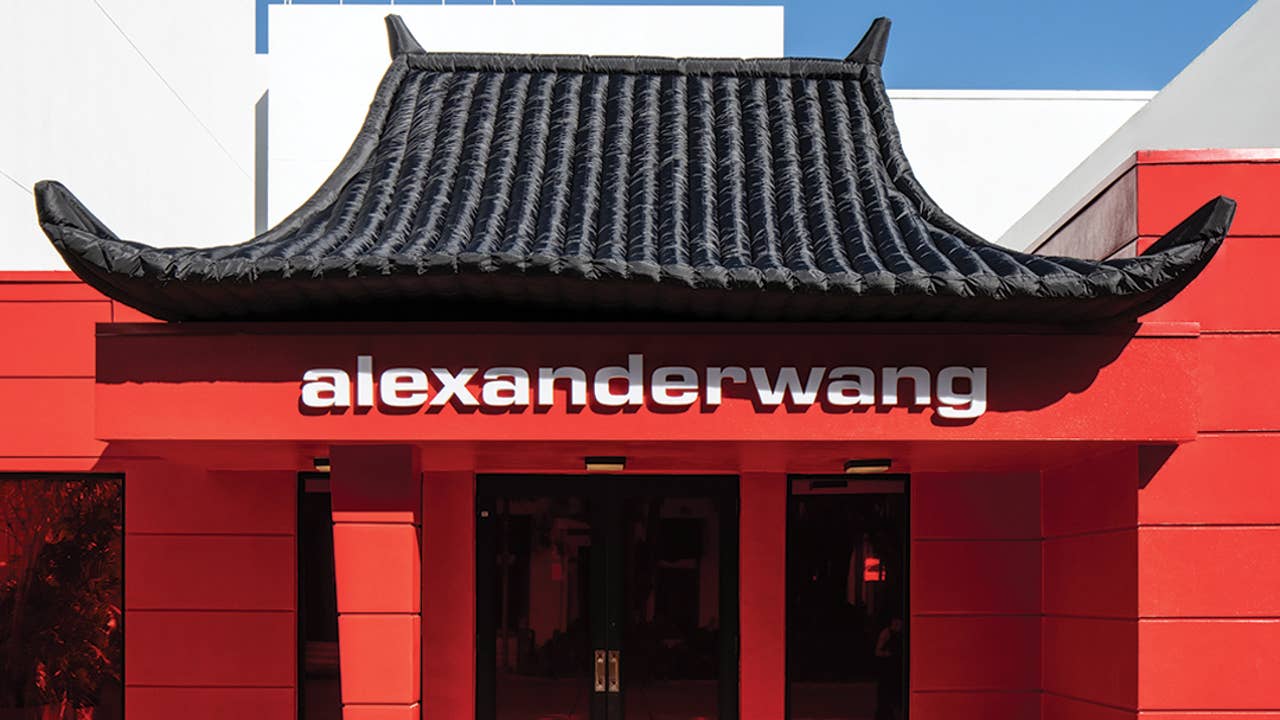 Alexander Wang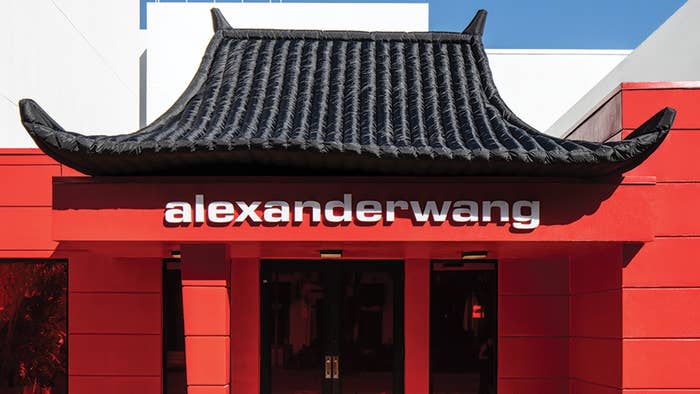 Through January, Miami will be the location for an expansive pop-up space from Alexander Wang.
The space, housed in the Miami Design District, boasts a red-colored exterior and traditional Chinese hip-and-gable roofing. Inside, the color red remains dominant, while a silver crystal bed draws in shoppers' attention with the showcasing of various campaign stars.
In a statement, Wang called the space's launch an "especially exciting" one due to its unveiling arriving amid Art Basel coverage. 
"This opportunity in Miami was especially exciting knowing that it would coincide with Art Basel and playing with a concept that pushes the boundaries in a community that is known for innovation and art," the designer said, adding that it was his intention to launch "a conversation around culture clash" in a particularly dynamic district.
As for shopping, the brand's Fall 2022, Bodywear, and Resort 2023 pieces will be available at the pop-up, which is located at 167 NE 39th Street. The shop is open starting at 11 a.m. and running through 7 p.m. local time each day, aside from an all-day closure set for Christmas Day.
Below, get a greater idea of what the pop-up experience looks like in person.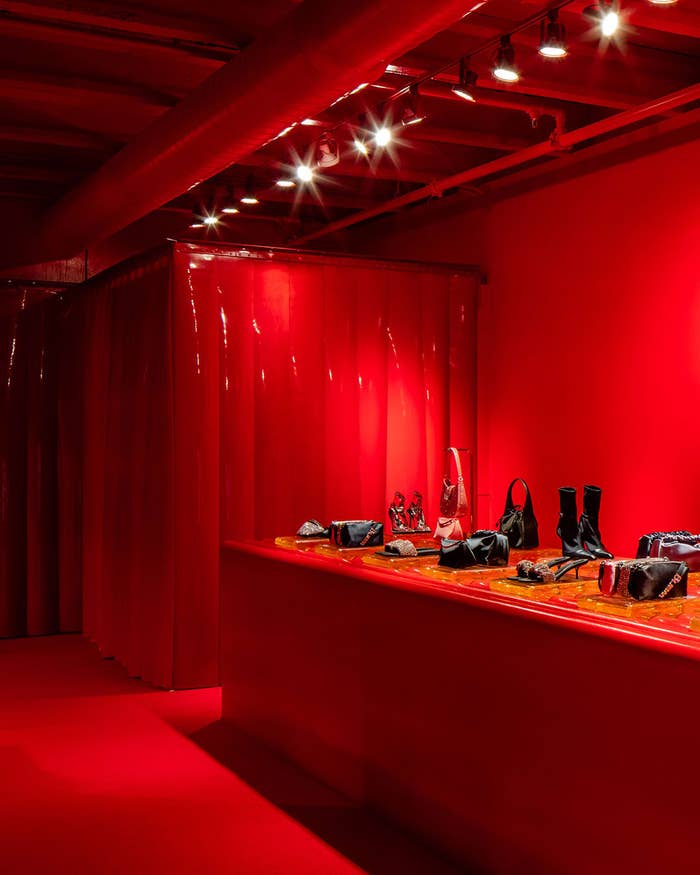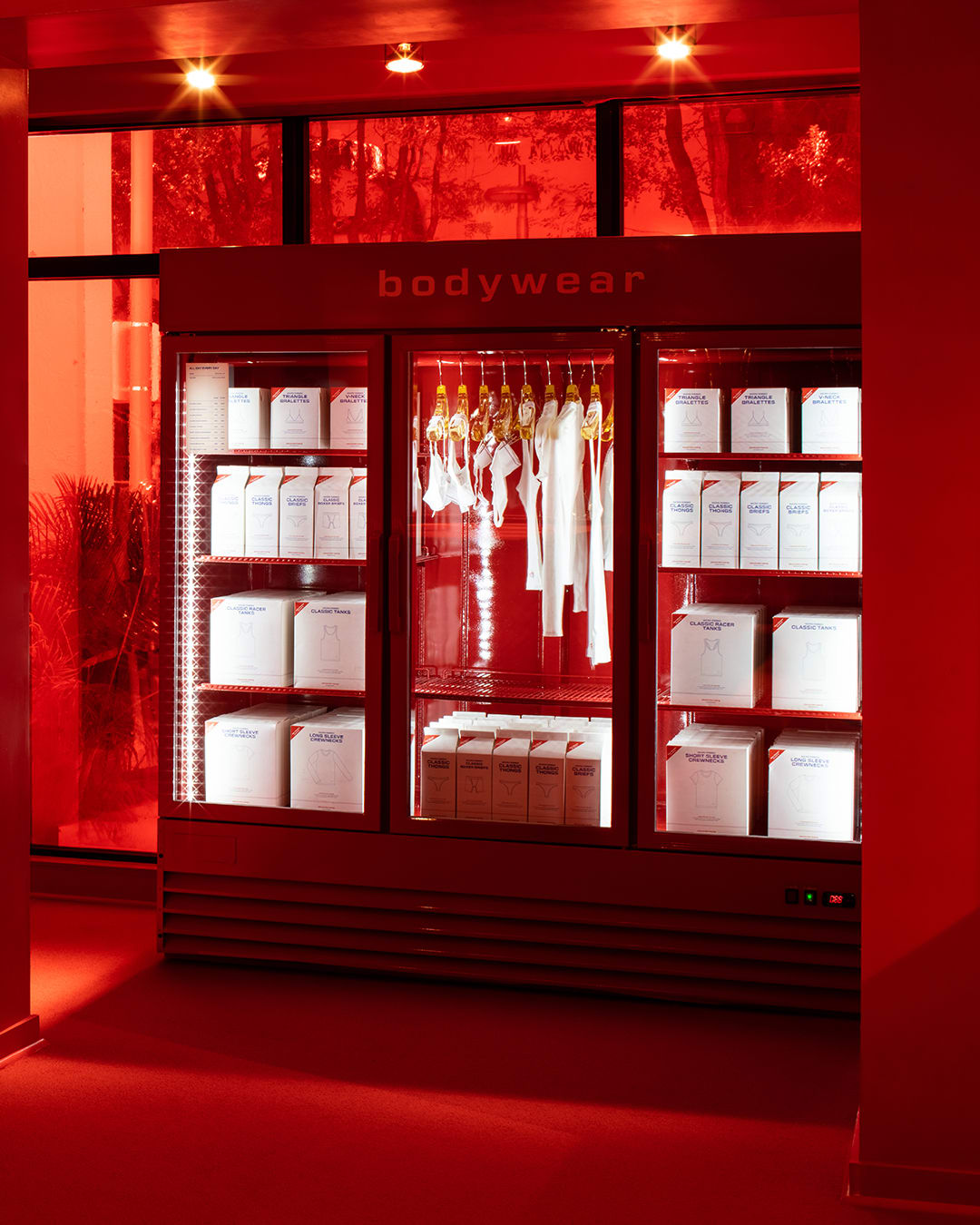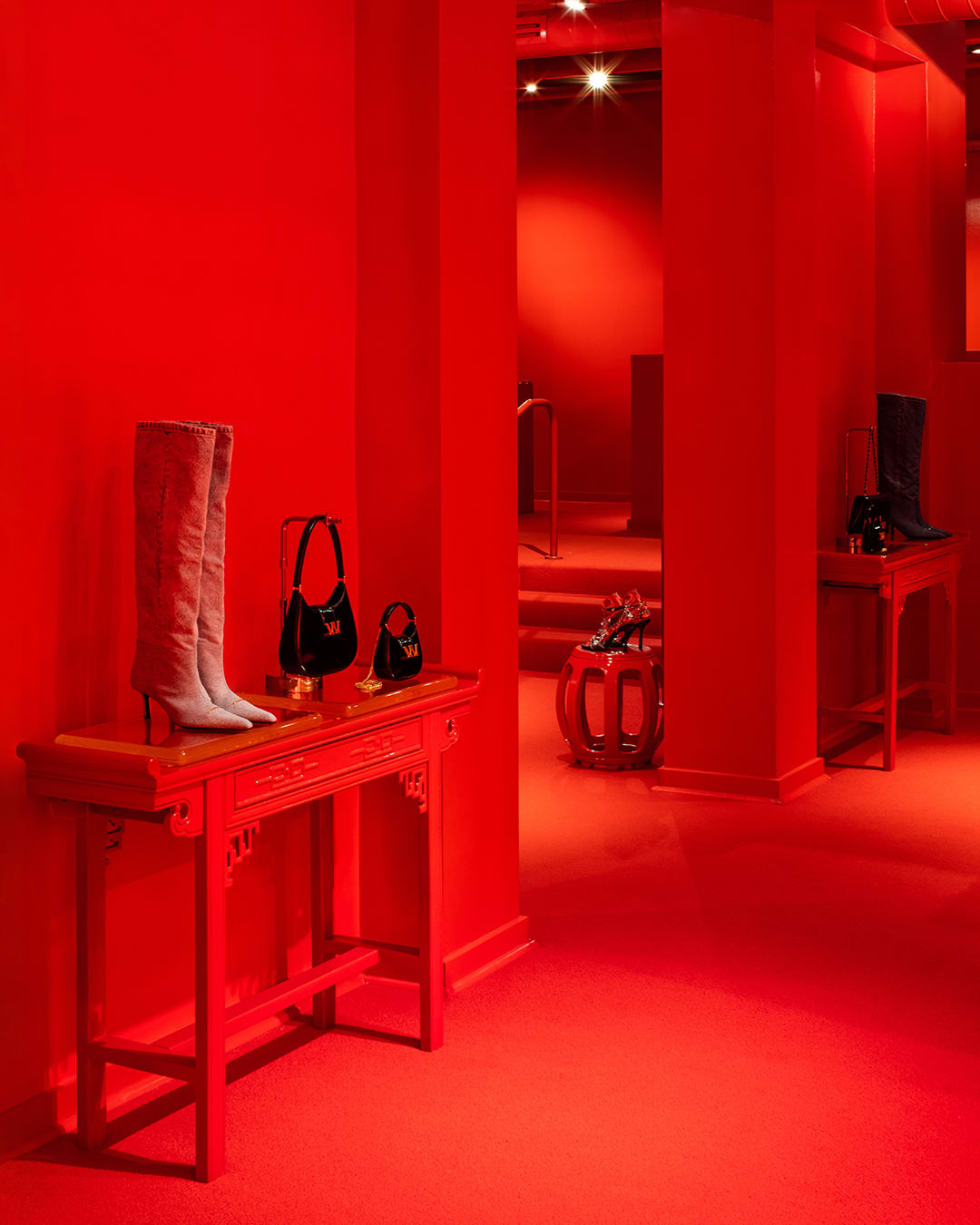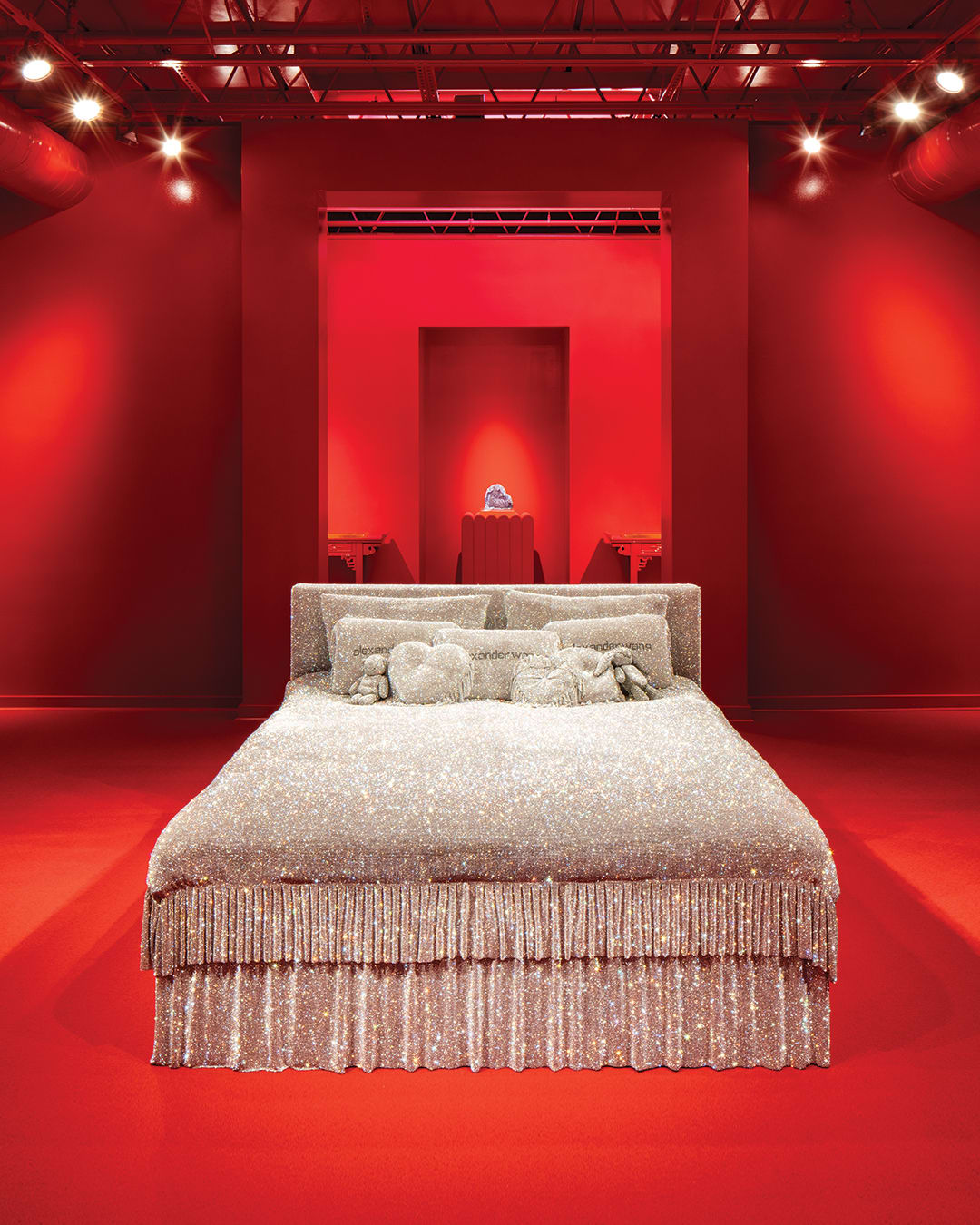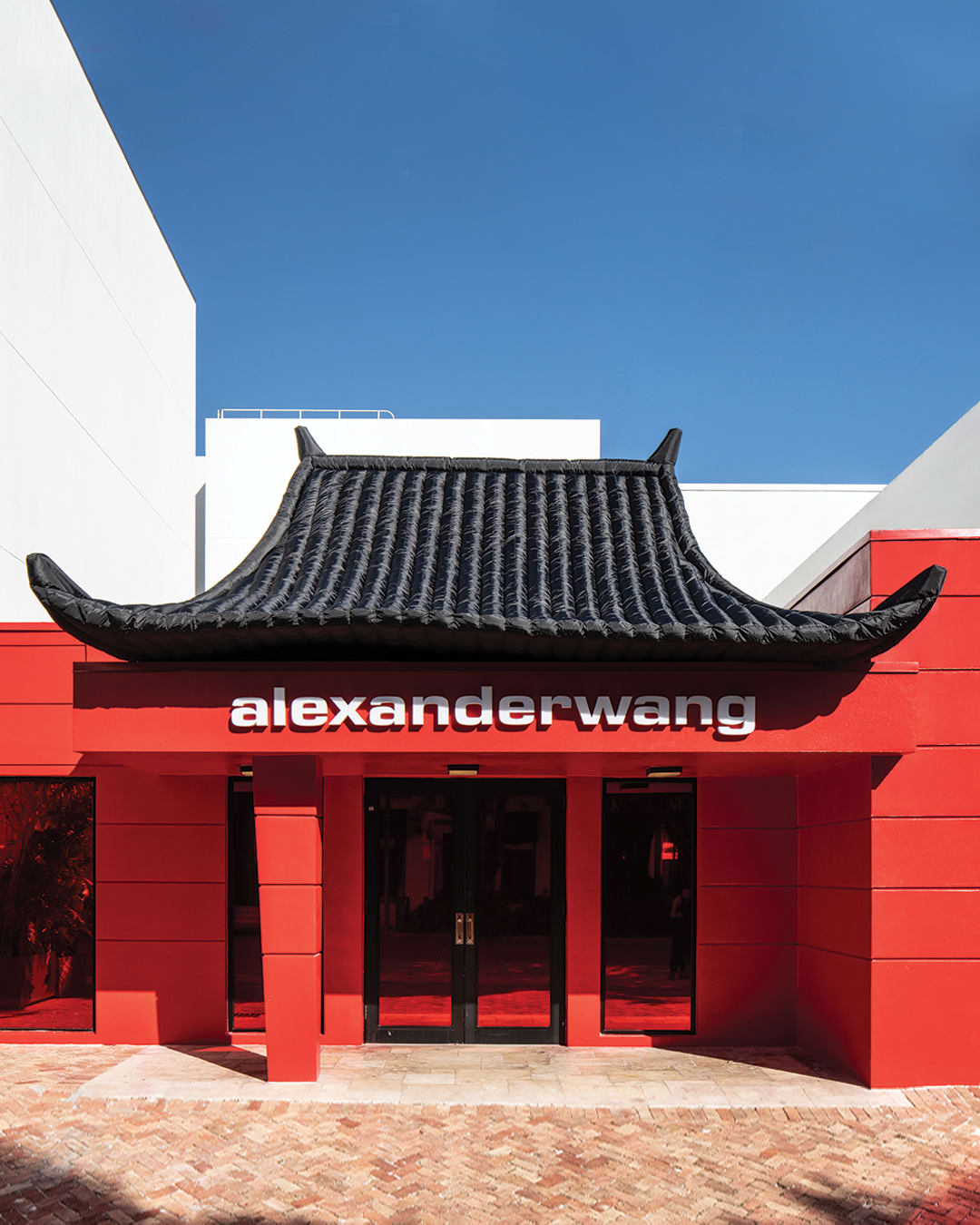 In recent days, the Wang brand has rolled out a series of campaign images focused on new Bodywear pieces. Starring in the Todd Oldham-captured images are Carmen Electra, Amanda Lepore, Amelia Gray, Mo Saffari, and Trina.