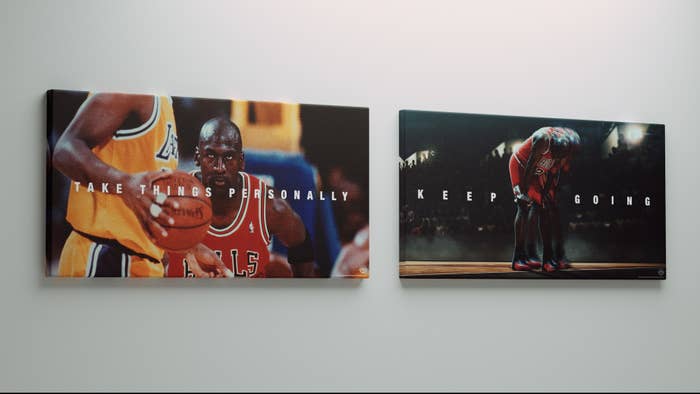 You might not know Jeff Cole by name, but you've probably come across some of his graphics on Instagram. 
He's morphed a pair of "Vermillion" Adidas Yeezy Foam RNNRS into a Pokemon Charmeleon head. He's turned the Avengers into Squid Game cast members. He's turned Kanye West into the Jordan Jumpman logo. And he's created his own album art and logo packs for Drake's Certified Lover Boy. But one of his main sources of inspiration is Michael Jordan, who was his hometown hero.
"He became my idol. Everything I did was about the Bulls or Jordan," Cole tells Complex. While he didn't know it at the time, Jordan's competitive mentality would influence his approach to art. He noticed what received the most engagement on social media and this informed what he would make next. The likes and reposts from his IG account, which has 837,000 followers, allowed him to see a gap he was filling in the art world.
"I don't believe that art is objective. I challenge myself to believe that art can be objective and can be tallied and scored. I think there is a scoreboard, there's a very weird side that I've developed with art in competitiveness, which was obviously really impacted by [Jordan]."