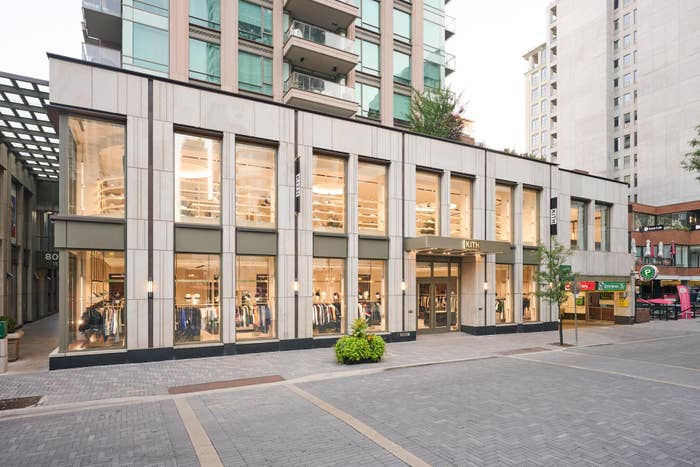 Kith is coming to Canada.
The streetwear brand is opening its first Canadian flagship store in Toronto on Sept. 22.
Located on Yorkville Avenue, the store will include Kith's in-house apparel as well as items from several other brands.
On top of the usual clothing shopping experience, the store will also feature an in-shop Kith Treats bar and a Sadelle's restaurant.
Separated into two stories, the first floor will center around men's and women's apparel and accessories while the second floor will feature footwear and both the aforementioned restaurant and bar.
Kith will be celebrating the store's grand opening with a New Balance collaboration featuring a reimagining of the brand's 1700s. The sneakers will come in two new colourways: Rococco Red and Marshmallow. The former will be exclusive to the Toronto store and will be available as of Friday and cost $180.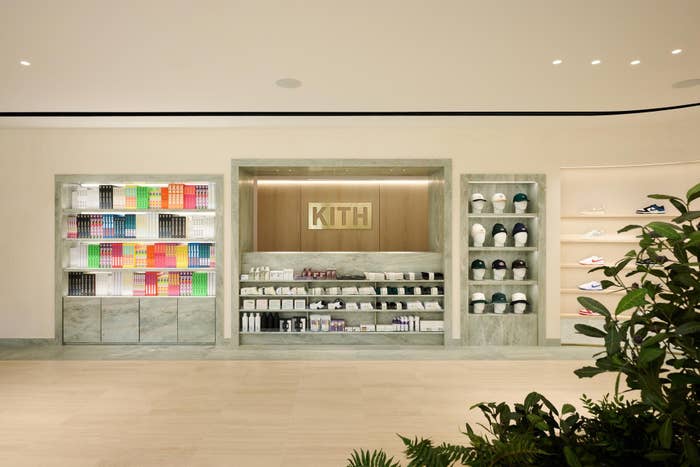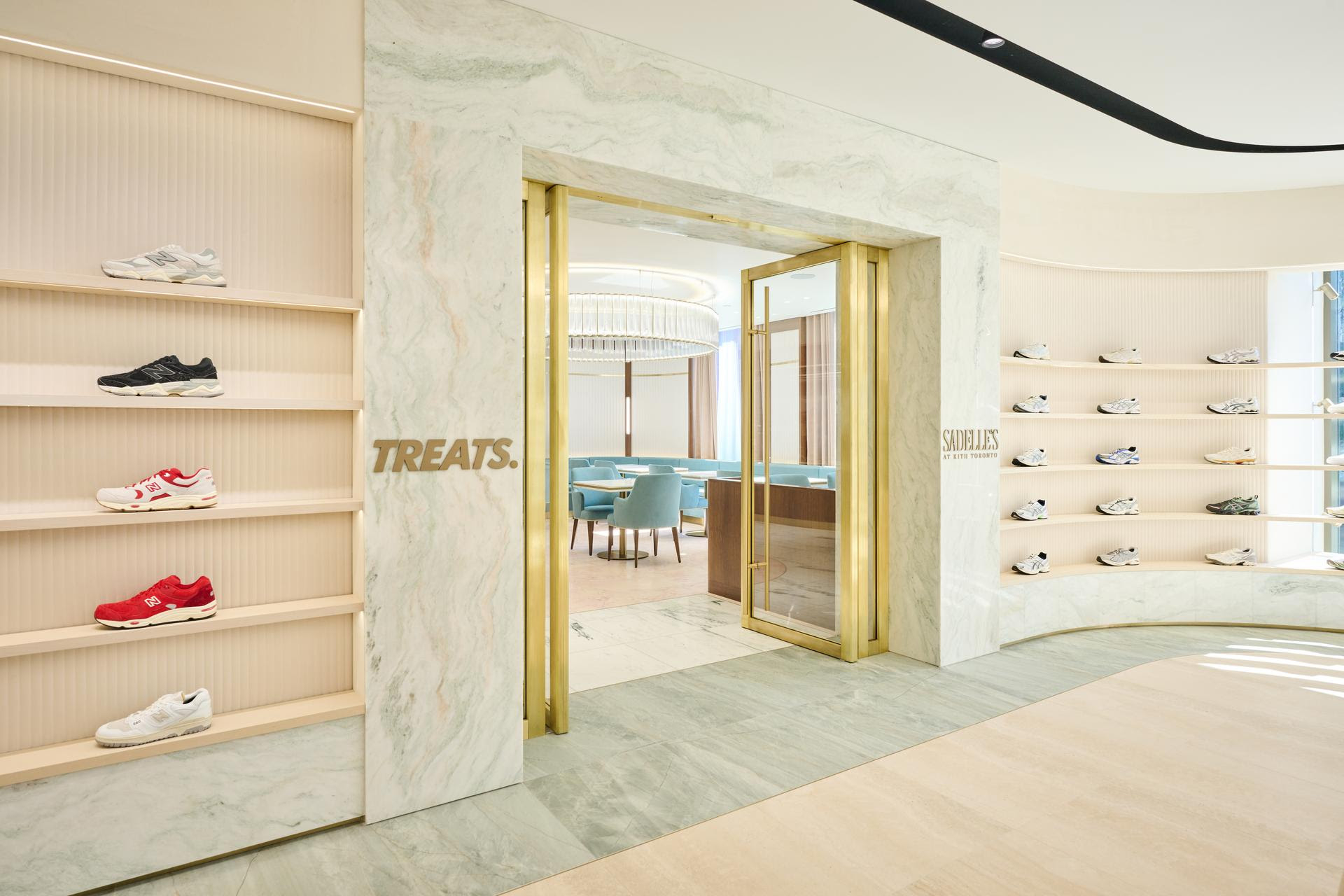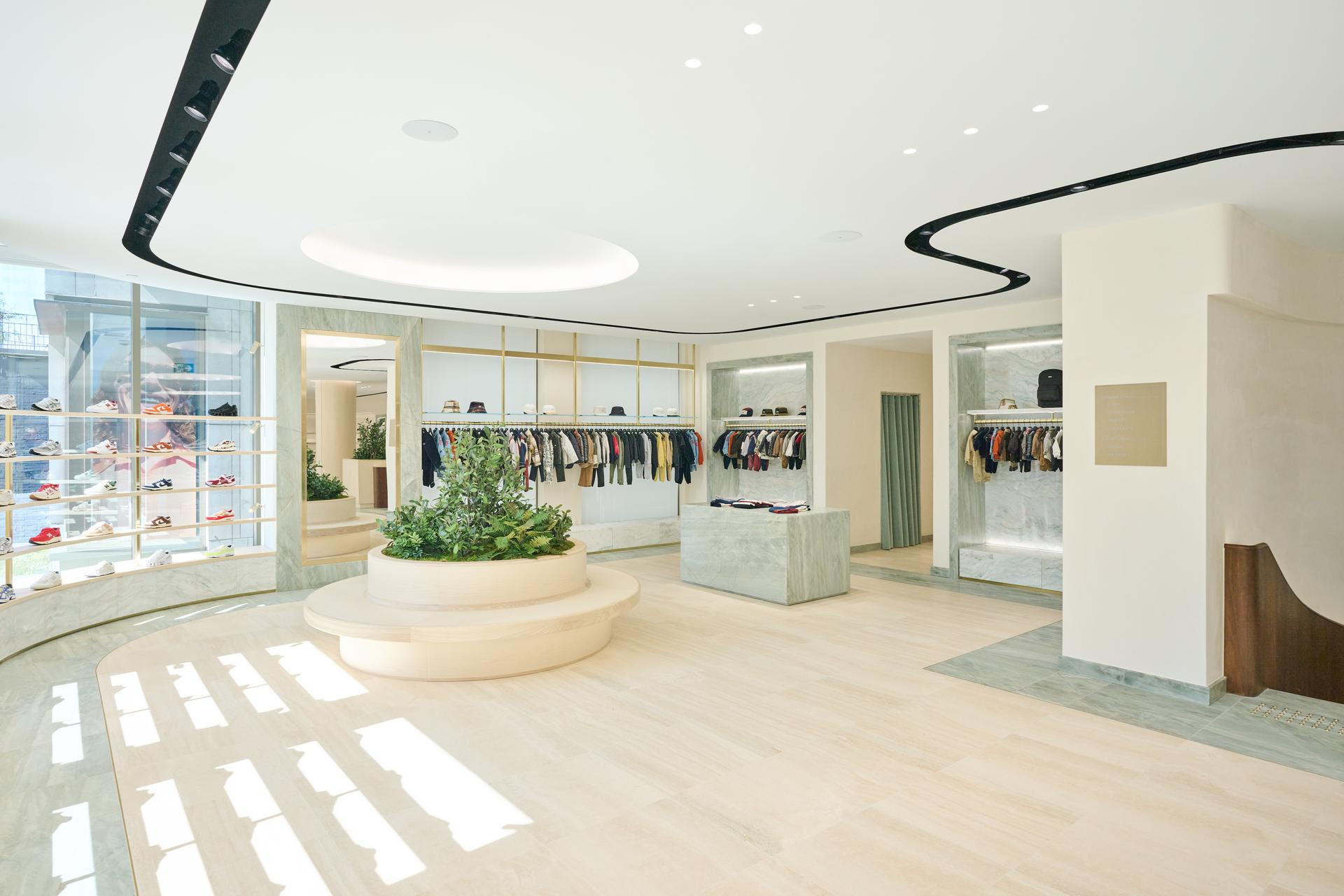 In addition to the New Balance collab, Kith will be releasing an entire Toronto Flagship Capsule with three tees and Blue Jays fitted caps. The graphic tees will cost $65-70 and the fitted caps will cost $65.
Kith previously enlisted Succession's Brian Cox as part of its Fall 2023 campaign.