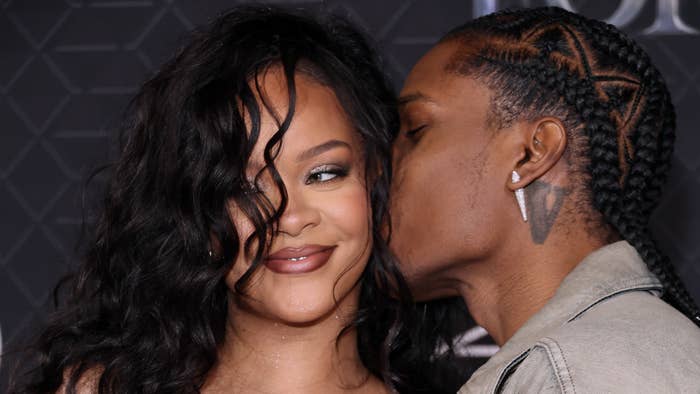 There are few couples who dress as well as Rihanna and ASAP Rocky. Outfits like the ones they wore to the 2021 Met Gala or for Rocky's music video "D.M.B." prove that point. Let's face it, we like to see influential and attractive people together. Both Rihanna and Rocky fit that bill, and they have another thing in common: style. They both get dressed with a certain aplomb and we love them for it. So seeing these two fashion powerhouses together on a more regular basis is exciting.
That's why we put together this post, because they have just so many iconic fits together and their looks have only gotten stronger over the years. Read on to look back at some of their best fashion moments together.
2012 MTV Video Music Awards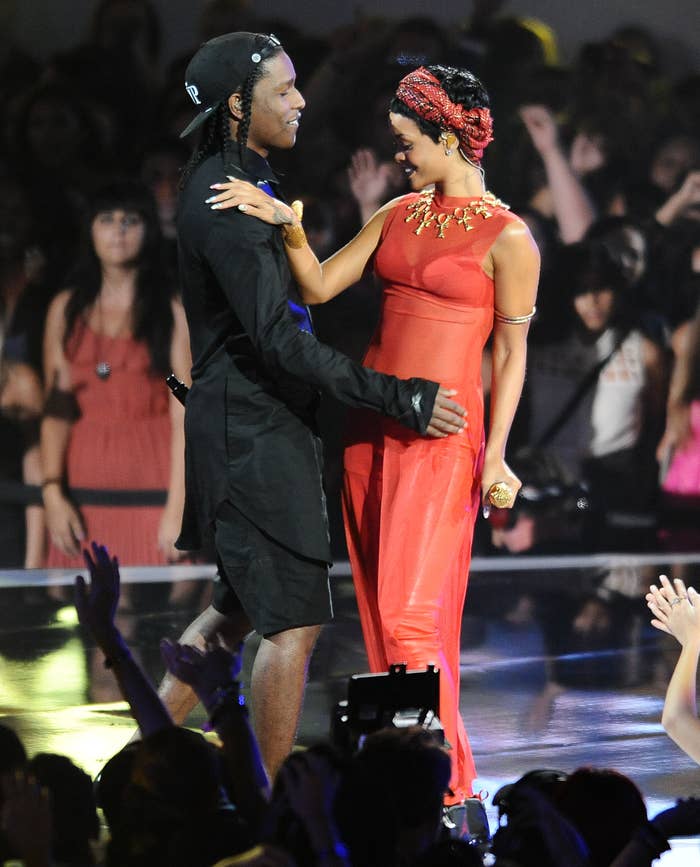 Louis Vuitton Spring/Summer 2019 Runway Show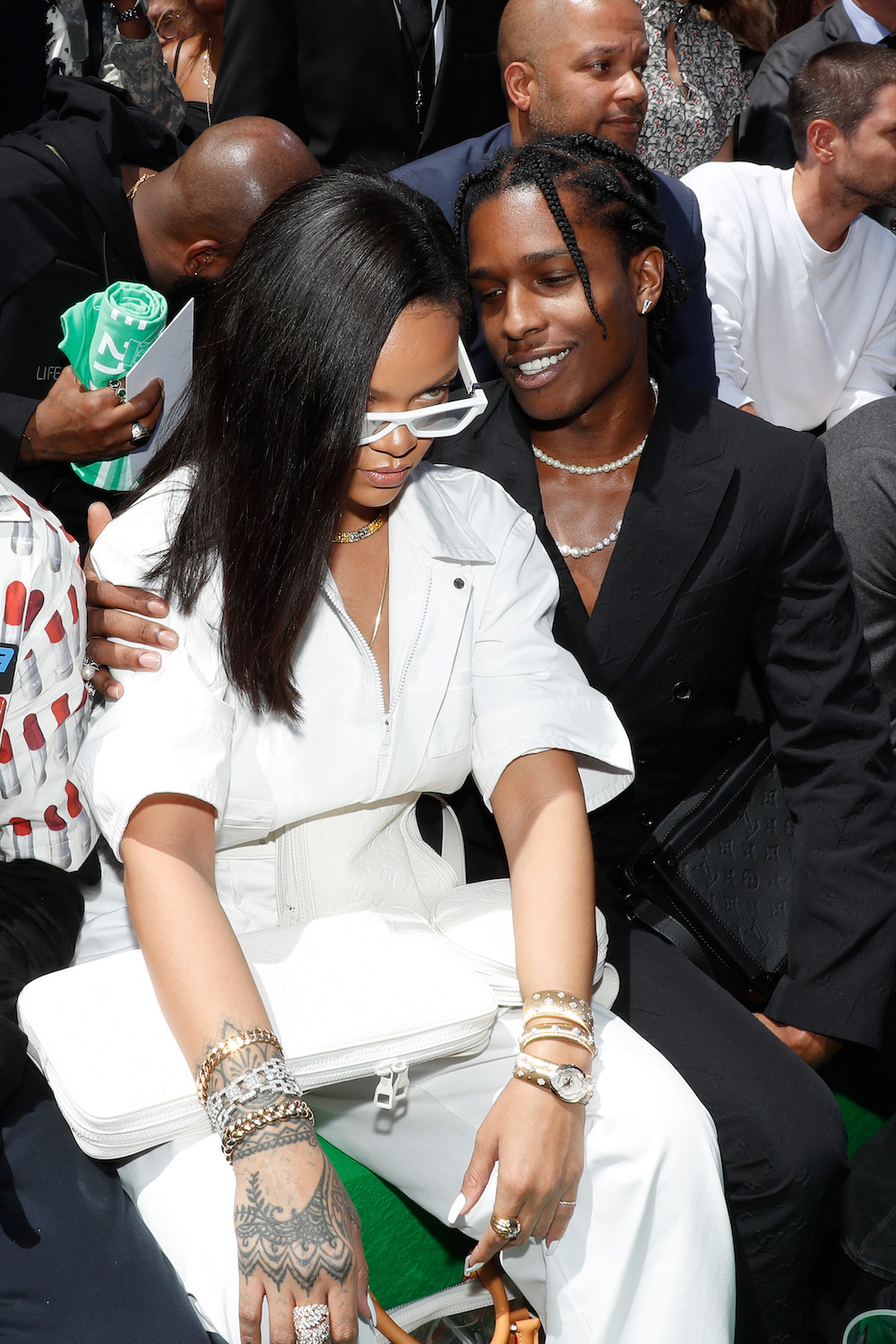 The Fashion Awards 2019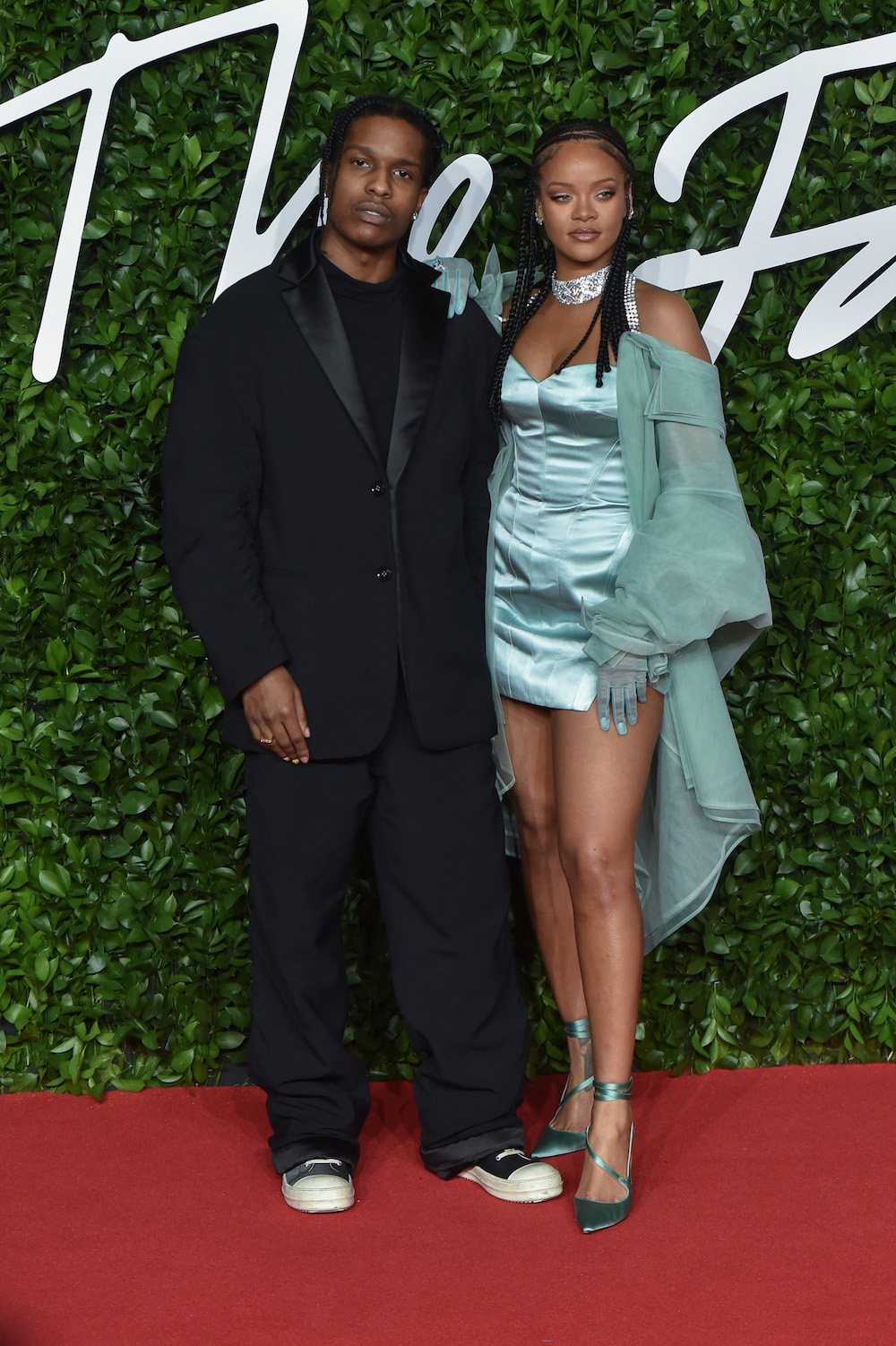 "Fashion Killa"
Met Gala 2021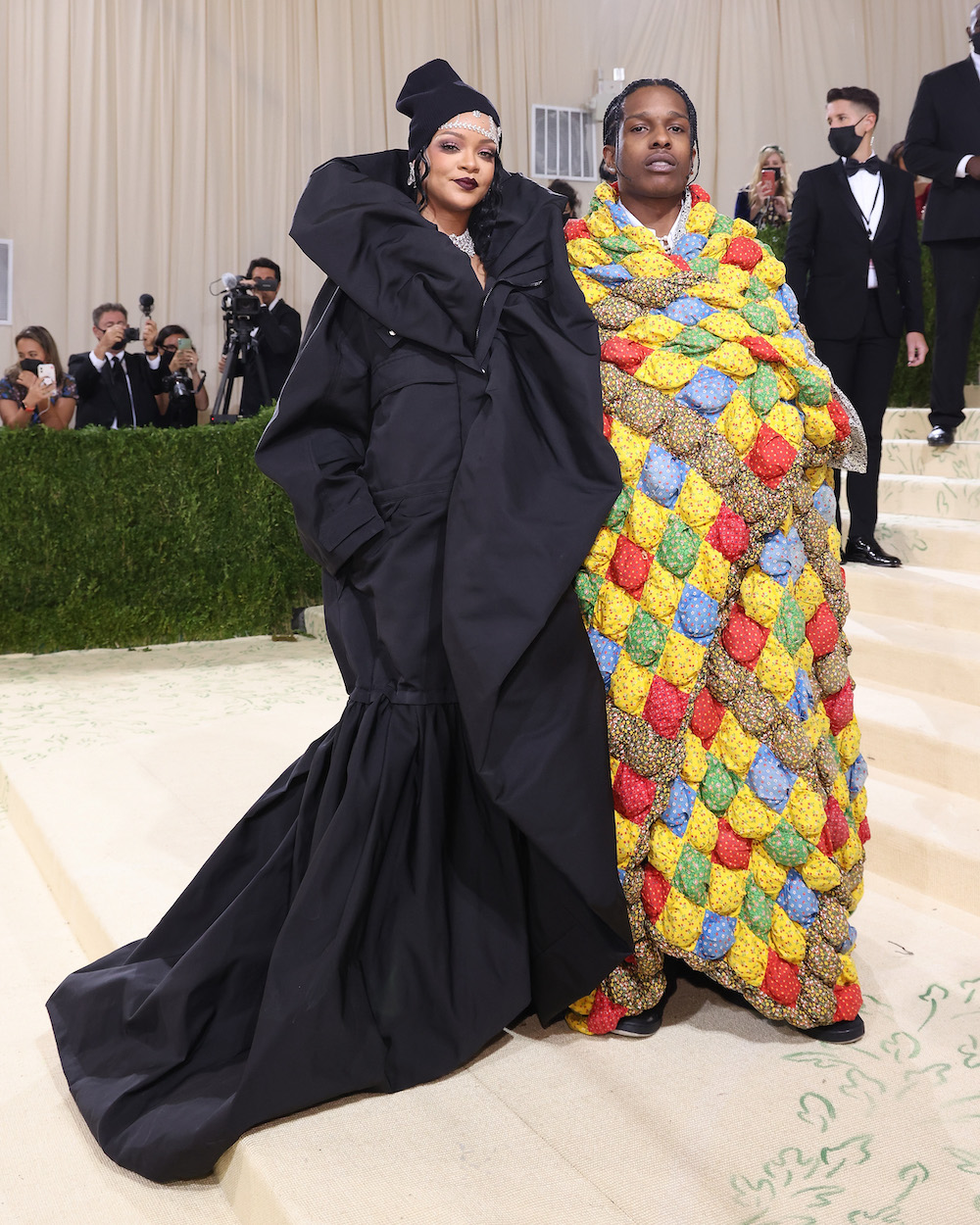 Pastis (New York City)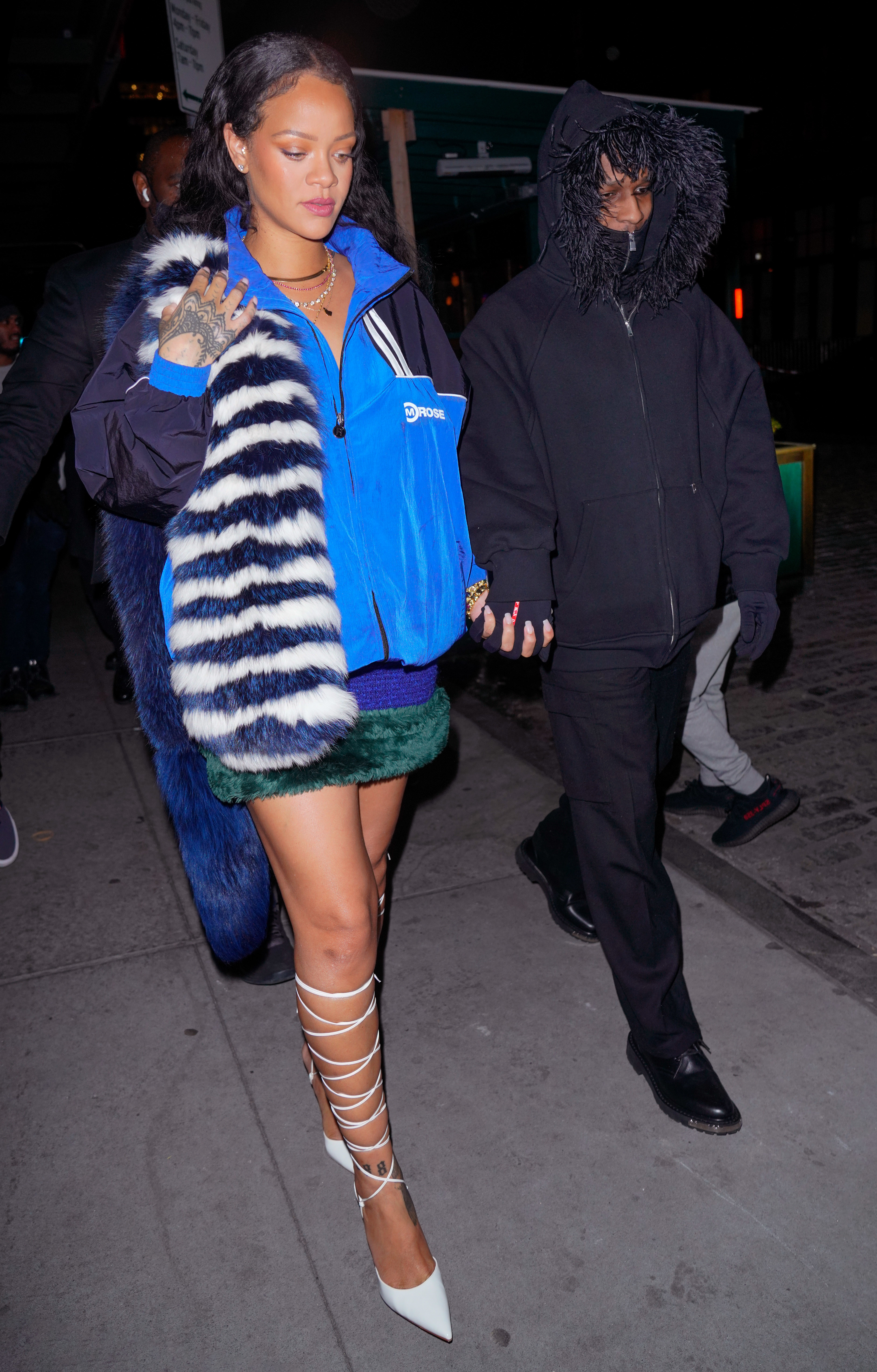 SoHo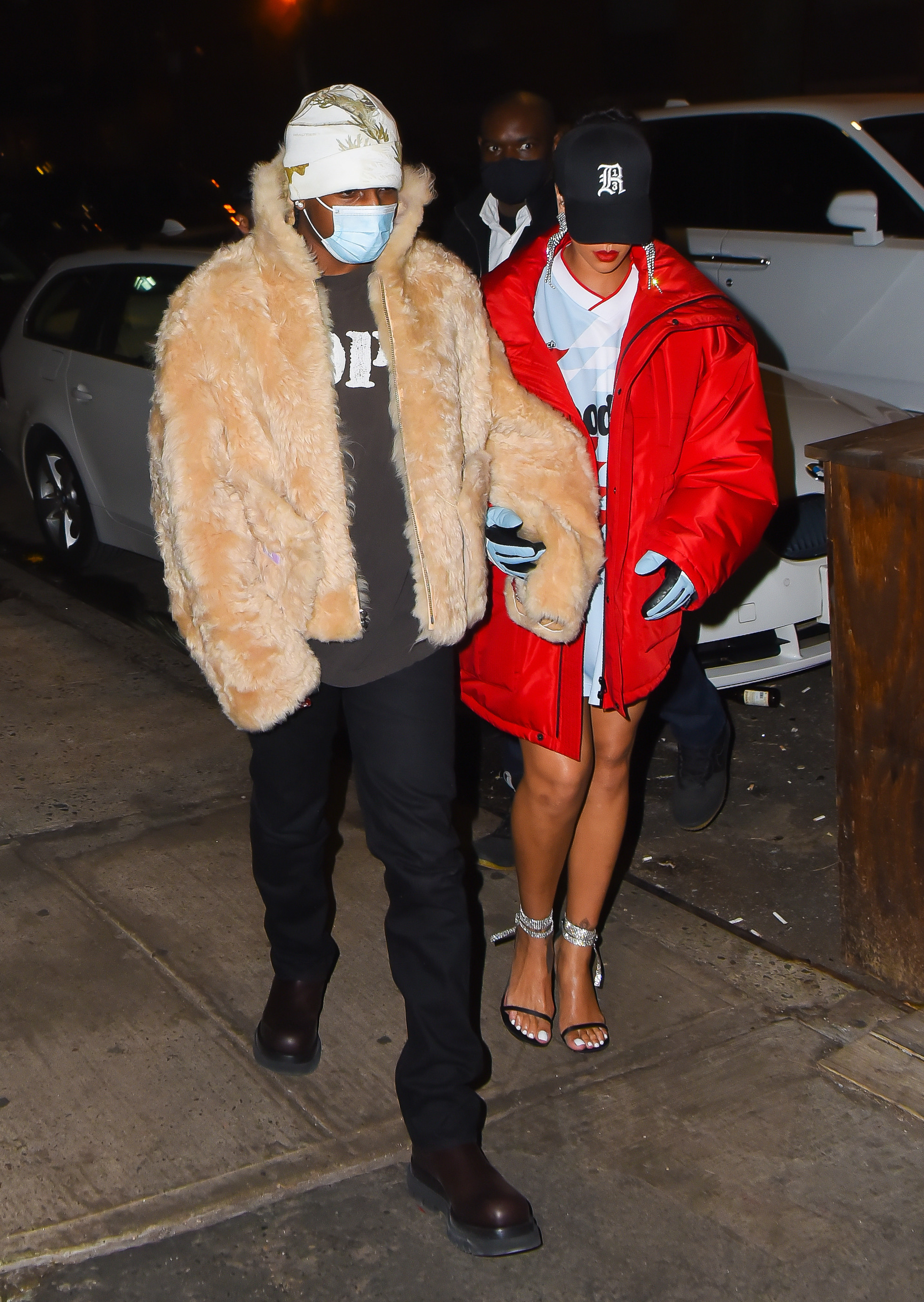 Bottega Veneta Store SoHo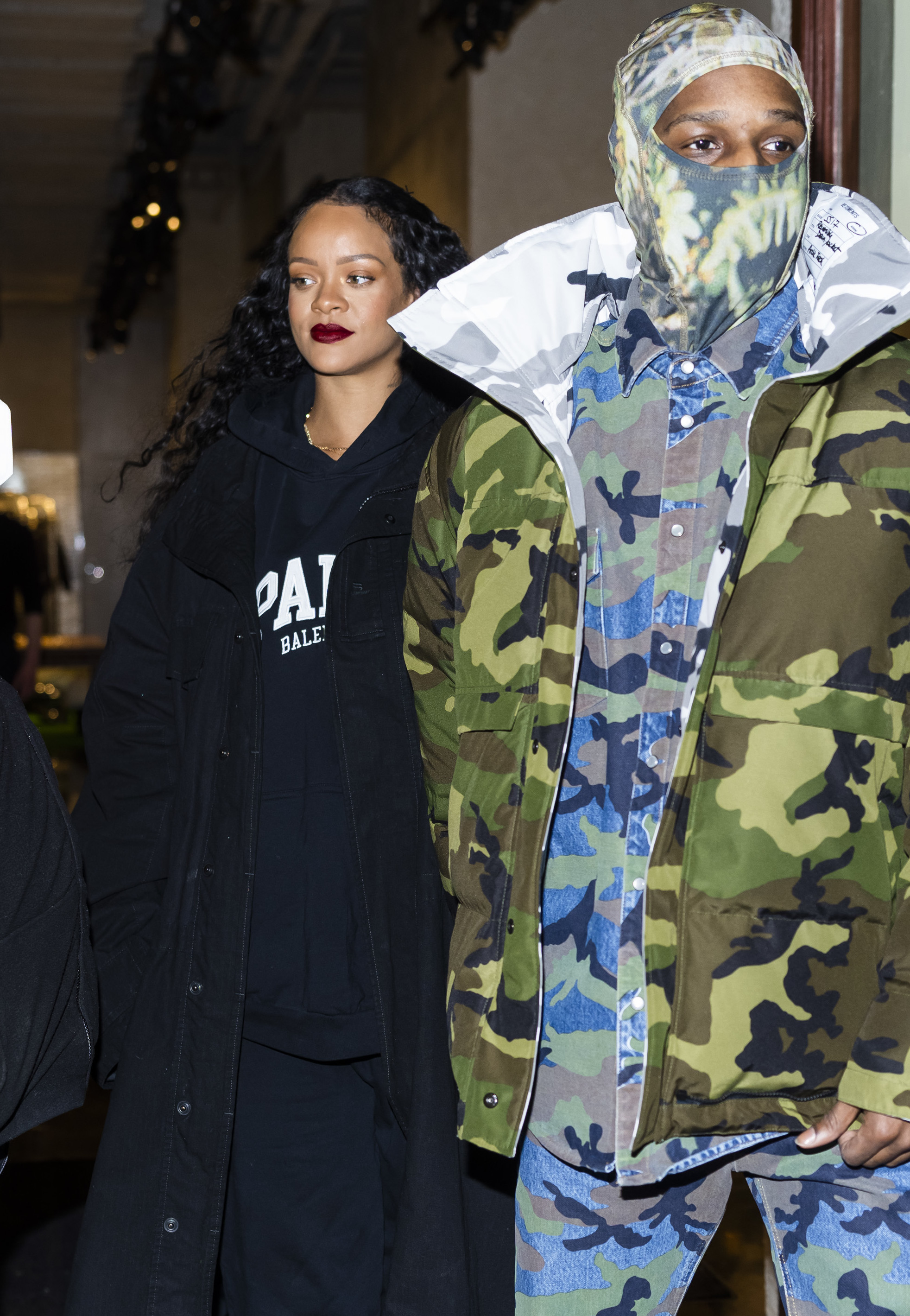 Eight years after co-starring in "Fashion Killa," ASAP Rocky and Rih Rih linked up once again for Rocky's 2022 single "D.M.B." The masterfully executed AWGE visuals tell the story of a man in and out of jail and the ride or die woman by his side. Of course, the outfits are on point too. There's memorable scenes of Rocky embracing the "bloke core" trend in a bedazzled Manchester United soccer jersey and the couple lounging on a fire escape in neon-colored fur coats and hats. At one point, Rocky is waving around a gold two-finger ring crafted by Jason of Beverly Hills that is literally a miniature statue of Rihanna. But the highlight of the nearly five-minute video comes when the couple flashes their Dolly Cohen-designed grills—Rocky's reads "Marry Me?" and Rihanna's says "I Do"—before they walk down the aisle of a New York City apartment hallway in holy matrimony. —Mike DeStefano
Fenty Beauty Launch at Utla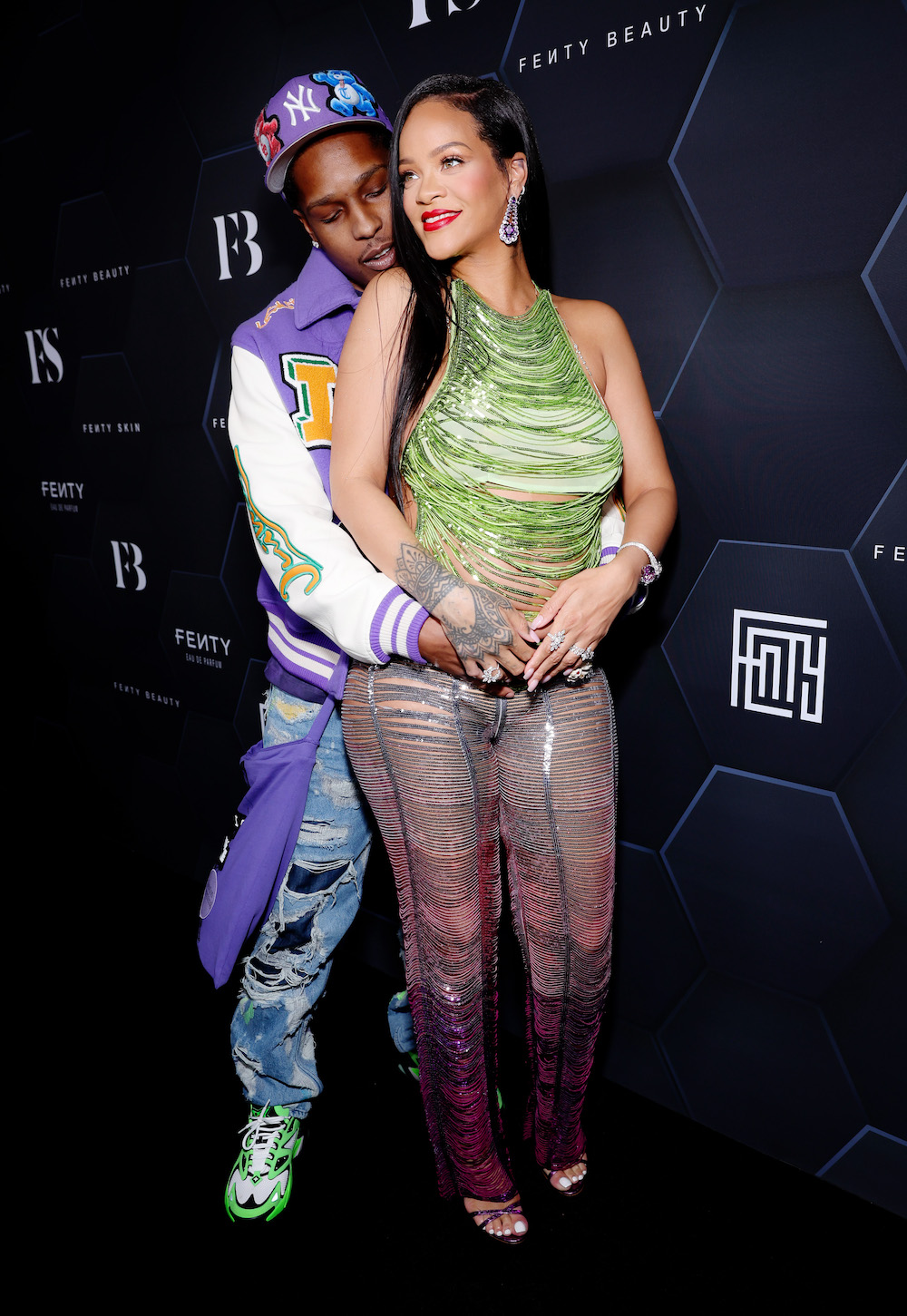 Gucci Fall/Winter 2022 Show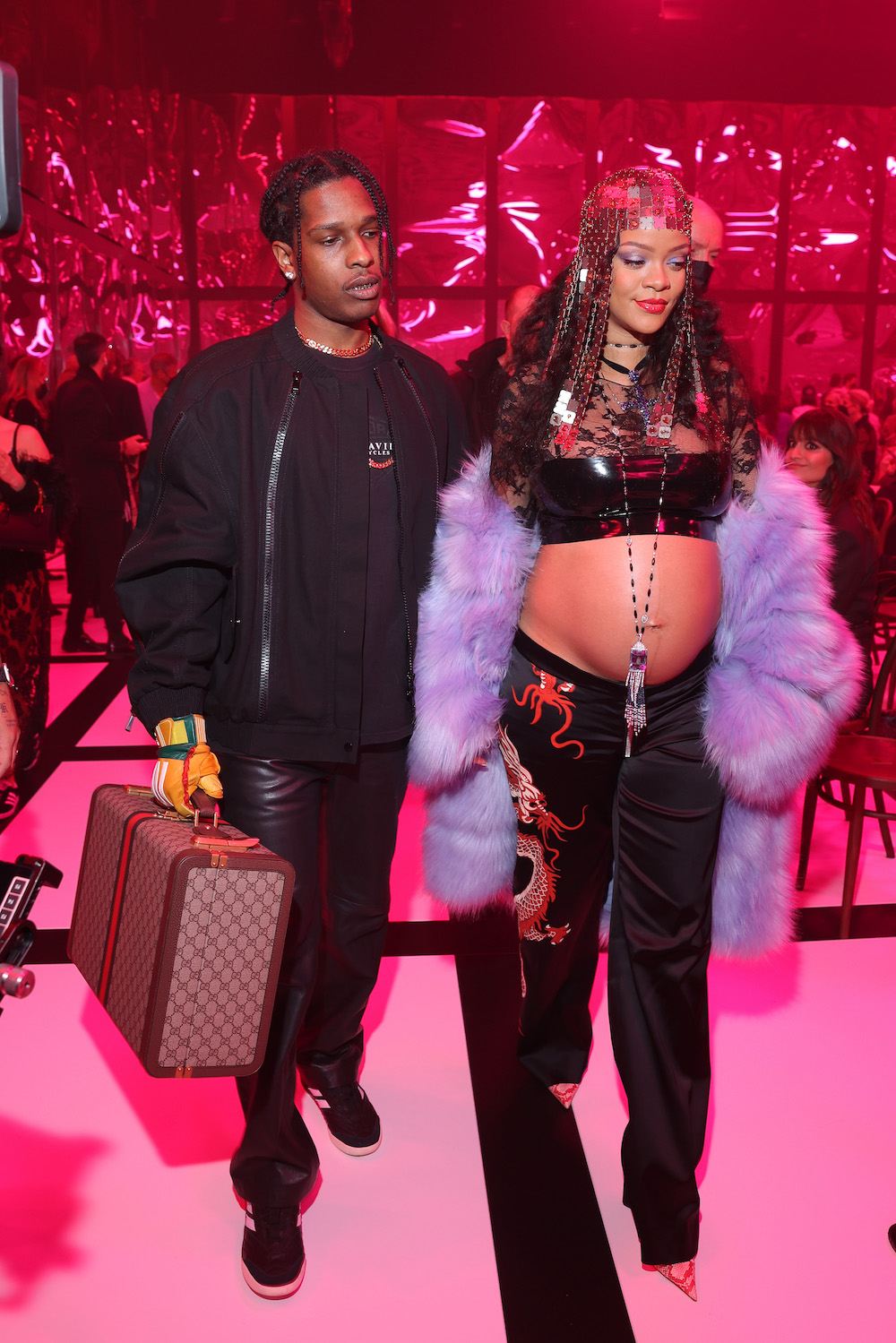 Golden Globe Awards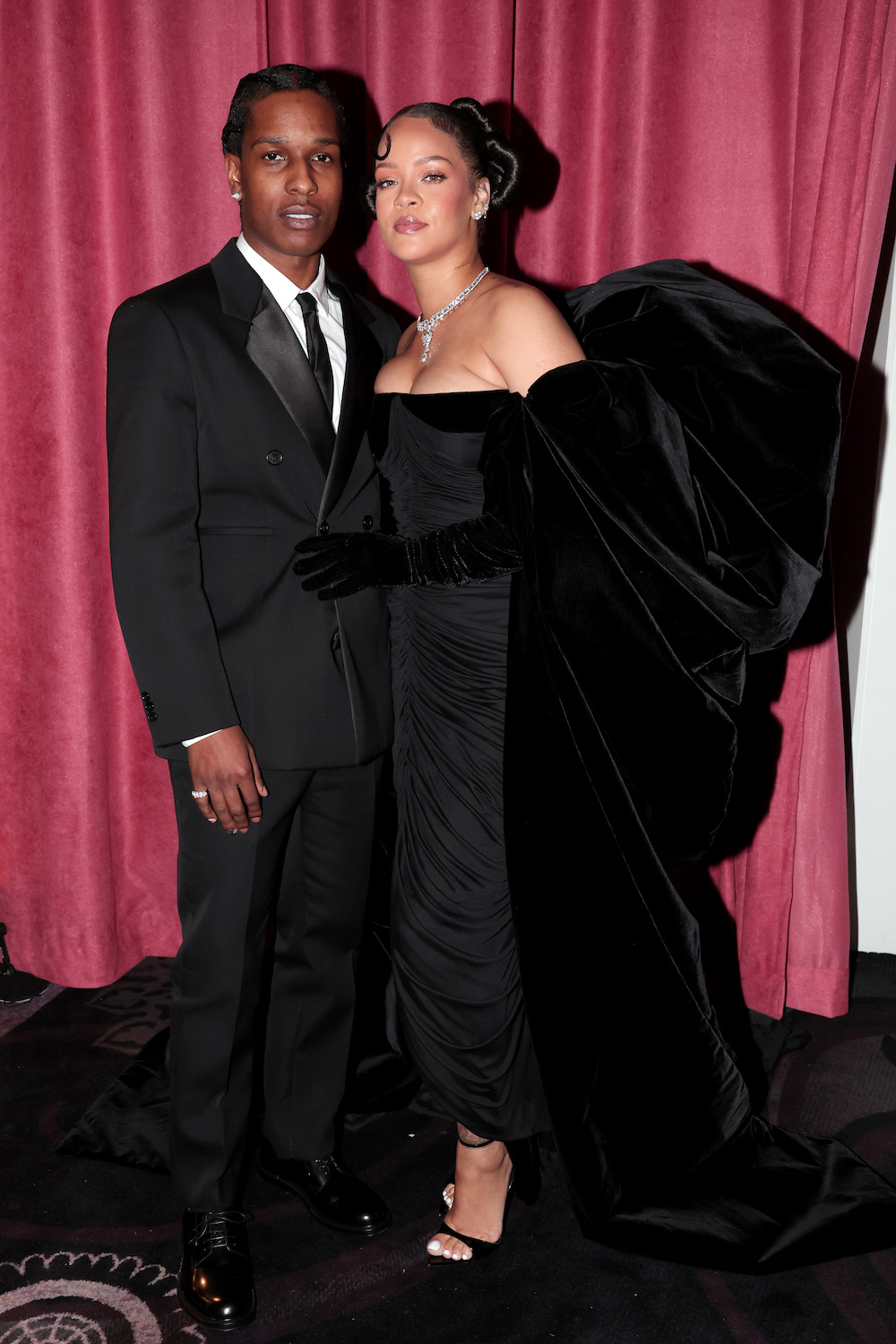 'Black Panther 2: Wakanda Forever' Premiere