In 2012, Jay-Z and Kanye West released a Watch The Throne series by VOYR that included intimate footage from the making of the album and tour. In one scene, Virgil Abloh, dressed in a black T-shirt, is talking on the phone as he walks down a hallway. In the background is his voiceover: "You gotta imagine we're kids from Chicago. Just hip-hop, urban, so it's like going to the Gucci store for the first time on Michigan Avenue to be like, look at it and then learn past it. Look at Louis Vuitton and then learn past it and ultimately come for it, like all this shit represents me."
At the time, Abloh was mostly working as Kanye West's creative director. He hadn't launched Pyrex Vision or Off-White, or collaborated with Nike or became a mega-hyped designer. Little did he know that roughly seven years later he'd not only learn from Louis Vuitton but also work for the storied fashion house.
Early this morning, Louis Vuitton announced that Abloh had been appointed men's artistic director of the Parisian fashion house. He will succeed Kim Jones, who left the label in January and has since been named Dior Homme's artistic director. Abloh, who will present his first LV collection in Paris in June, joins Balmain's Olivier Rousteing and former Givenchy creative director Ozwald Boateng as one of few black designers to head up a fashion house.
"It is an honor for me to accept the position of men's artistic director for Louis Vuitton. I find the heritage and creative integrity of the house are key inspirations and will look to reference them both while drawing parallels to the modern times," Abloh said in a statement.
The announcement isn't all that surprising. After news broke that Jones was exiting Louis Vuitton, many wondered who'd replace him. Friends from the fashion industry told me that Abloh was rumored to be the successor, perhaps because, like Jones, he's straddled the streetwear and luxury worlds. Abloh himself has often described his brand Off-White as the "gray area" between the two.
"I can never forget my design premise," he said during a panel with Marc Ecko and Takashi Murakami at ComplexCon last year. "It's in-between two things. So if I like high fashion and I like streetwear, Off-White is a reminder to be in the middle. I don't have to choose between high fashion or streetwear. My brand reminds me that it doesn't have to fit in a box."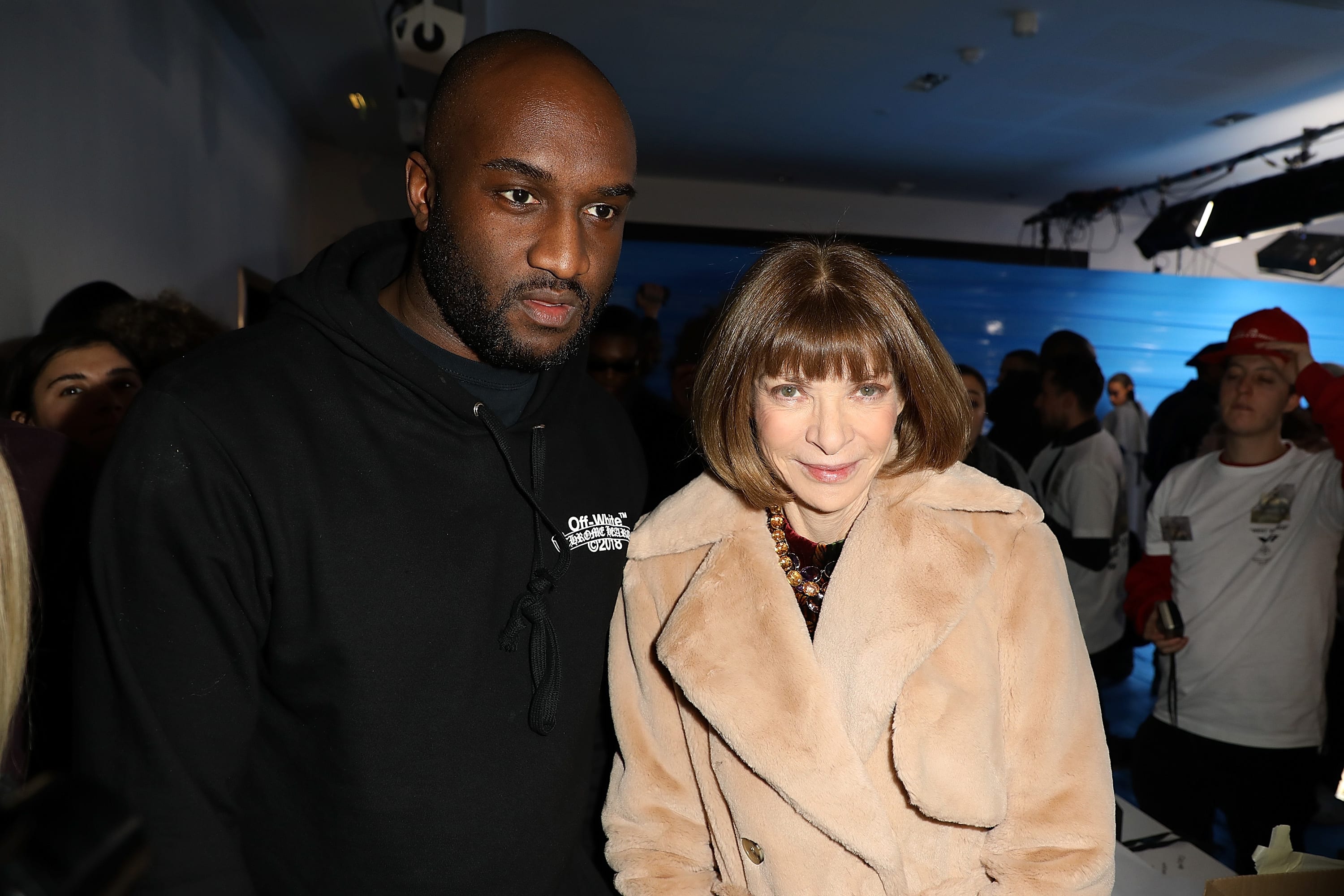 Abloh's appointment builds off the direction Jones introduced at Louis Vuitton and signals what the house wants its future to be. "Virgil is incredibly good at creating bridges between the classic and the zeitgeist of the moment," Michael Burke, chief executive of Louis Vuitton, told The New York Times.
But Abloh's appointment is about more than design sensibilities. It speaks to not only how mainstream streetwear has become (the Carlyle Group reportedly paid $500 million for a 50% stake Supreme, valuing the business at roughly $1 billion) but also that high-fashion seems to finally be validating—and plucking from—what used to be a underground subculture that they ignored.
Consider this: In the last year alone, luxury streetwear helped boost global sales of luxury goods by 5% to an estimated €263 billion ($309 billion), according to a report by consulting firm Bain & Company. Those numbers clearly haven't been lost with the fashion industry. This year's CFDA nominees for Menswear Designer of the Year—a prestigious prize that has been awarded to Calvin Klein, Tom Ford, and Ralph Lauren—includes James Jebbia and Abloh, arguably currently two of the biggest figures in streetwear.
LVMH, which owns Louis Vuitton, as well as Hennessy, Marc Jacobs, and Bulgari, has been aggressively courting millennials (perhaps with some direction from the son of LVMH chairman Bernard Arnault, Alexandre), a generation that luxury brands often have trouble capturing, as their purchasing power continues to increase. In the last 12 months alone, LVMH has released a mega-hyped collaboration between Louis Vuitton and Supreme, invested in Stadium Goods, and has a Rimowa x Off-White project in the works—deals that likely would not have even been on LVMH's, or any other luxury company's, radars a few years ago. (Remember when West and Abloh brought leather sweatpants to Fendi in 2007 and, according to West, their design was "knocked down"?) Now, LVMH has entrusted the men's division of its flagship label to Abloh, who is attuned to youth and street culture in a way luxury brands have long been trying to crack.
Abloh launched his first foray into fashion, Pyrex Vision, in 2012. "I just wanna start a brand that inspires and is geared towards youth," he told i-D. "The internet generation, these kids that you see here today. It's all for them." The clothing label consisted mostly of T-shirts, hoodies, and a series of $500 deadstock Rugby Ralph Lauren shirts screen printed with the word "PYREX" on the back. In a few short months, Pyrex became a streetwear sensation.
But by the end of 2013, he deaded Pyrex Vision and launched Off-White, a full cut and sew line produced in Italy that blurred the lines between streetwear and high-fashion. "I saw this opportunity to be among the first of that streetwear generation, to actually elevate it to a high-fashion spirit," he told Interview. "So what I'm doing is merging those two worlds, and trying to show just how Parisian our Lower East Side streetwear can get. That's my thing." Since then, he has expanded Off-White to include women's, accessories, footwear, and collaborations with Nike, Warby Parker, IKEA, and more—most of which have sold out and resulted in lines that often snaked down several blocks. Every single collaboration and collection seems to have led to this moment. "In a way, all of my output has been to make a compelling case for me to take on a role such as this," Abloh told The New York Times about his new role at Louis Vuitton. "I think of it as kind of the ultimate collaboration."
Abloh has long expressed his interest in landing a job at a major fashion house. "Creative-directing a fashion house, we've all got our little pontoon boats or whatever," he told GQ. "Some might be bigger than others. The fashion house is the ocean cruise. It's like a fucking cruise liner. It's got 7,000 people on it. You're steering it. That's my goal. I want to do that."
While we'll have to wait to see what Abloh does at Louis Vuitton—and if he'll be able silence critics who question if he has true design prowess—his appointment redefines what's possible for a designer who has no formal training in fashion and legitimizes streetwear, a once niche interest. What's more, if he succeeds, he'll create a lane and a new formula for success for other streetwear designers. Abloh's goal—with Pyrex Vision and Off-White—has always been the same: to push forward and add credibility to streetwear. At Louis Vuitton, he'll finally have the platform to do just that.