The "October's Very Own" clothing brand—Drake's line of owl-branded apparel—was born from the minds of Drake and his tour manager Oliver El-Khatib. The line is more than just "Drake's label merch," stretching into collaborations with quintessential Canadian retailer Roots—think of them as Canada's Gap—low-key tees with Japanese cool guy shop Nepenthes, all the way up to Drake's collaboration with Jordan Brand. Since its inception in 2011, OVO has become an interesting label that combines the pop cultural appeal of a Kanye West collaboration with the clandestine, under-the-radar modus operandi of a brand like Supreme.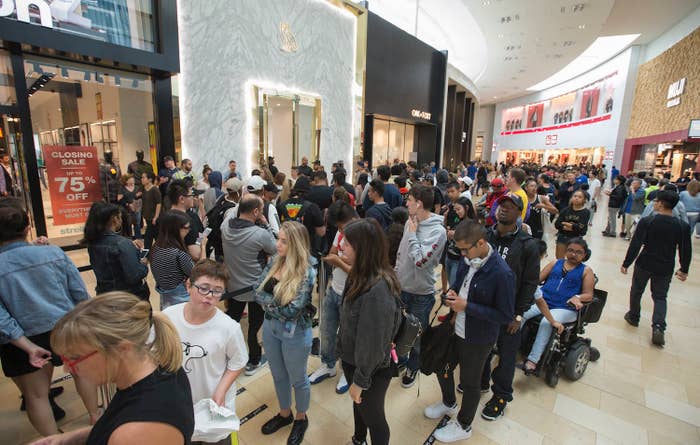 "I want people to be a part of our movement, I just want it to be right," Drake said back in a 2011 interview with Complex. "And everybody else wants me to make it with the cheaper fabric and put it in Macy's and 'Oh don't worry we will make 100 million in the first year.' Naw, fuck you, because that's not what we are about. I'm not ready for OVO to be that. Because OVO is still something I represent."
The OVO Blog began as an online platform for El-Khatib and other OVO associates in April 2008. It inevitably became a place to watch the steady–and ultimately meteoric–rise of OVO frontman Drake. While Drake and his friends are seen outfitted in various OVO-branded pieces, it's the OVO x Canada Goose Chilliwack parka that serves as the first substantial piece of apparel to come out of the label. Released on Nov. 13, 2010 at select stores, the piece led to many future Canada Goose collaborations that have helped define the OVO brand.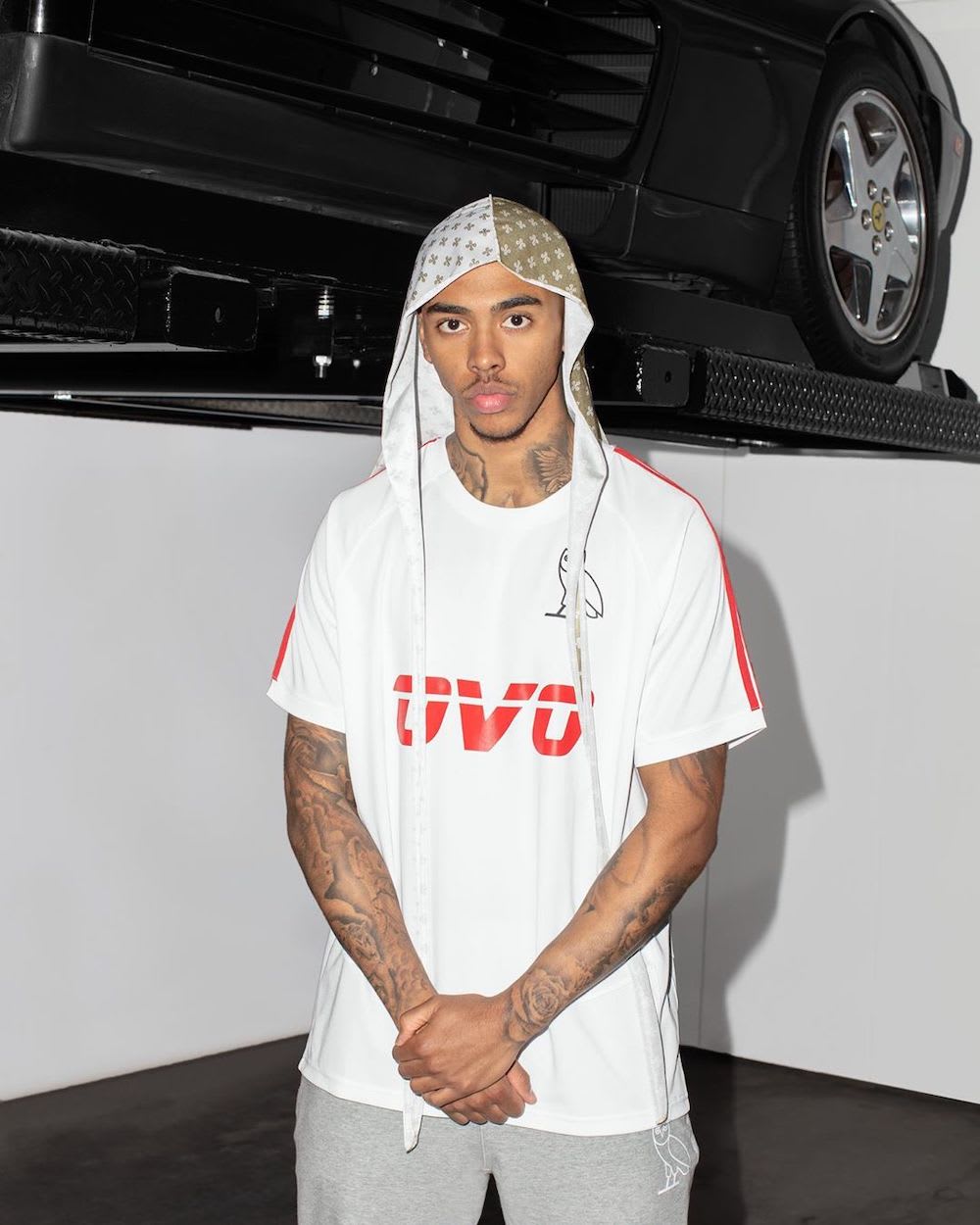 In July 2011, with the second OVO Fest on the horizon, Drake and company released a slew of gear to honor the event; showing off products that had previously only appeared on the backs of various friends and family. It included the very first OVO and Roots collaboration: a murdered-out varsity jacket. By the time Drizzy showed off the video for "Headlines" in October of the same year, his entourage was seen dripping in OVO clothing. A month later, OVO and Roots dropped "Away From Home" tour jackets, which retailed for $500 and were sold at select retailers like the Nepenthes store in New York City—where kids camped out for a chance to cop. OVO followed up that piece with another Canada Goose collab, a black leather down-filled Chilliwack parka replete with  24-karat gold hardware and a $5,000 price tag. It was Triple Fat Goose parka on steroids, and the only thing more staggering than the price tag was the extremely limited editions in which it was produced.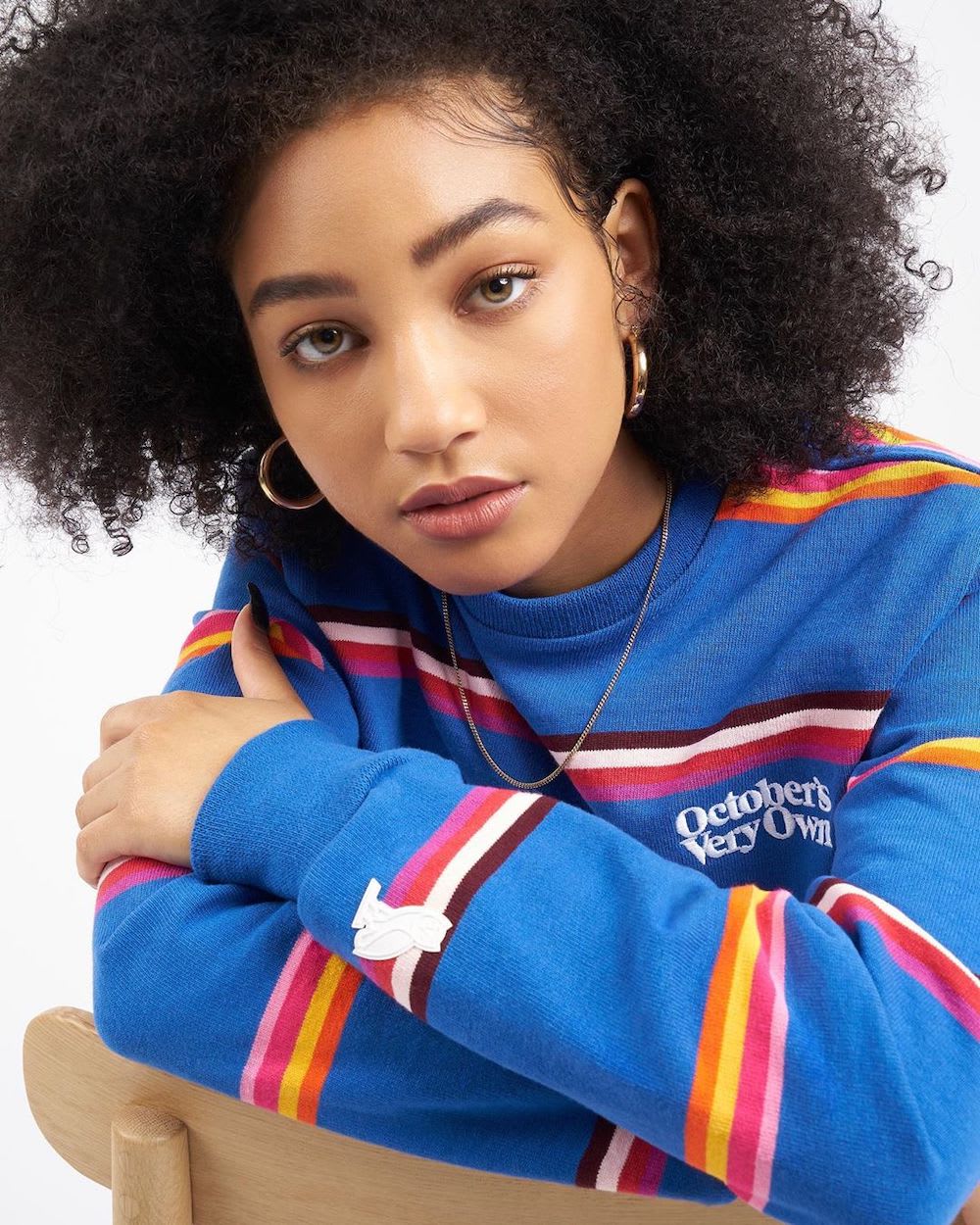 One of OVO's lasting images is the owl. At first glance, it may seem arbitrary—but if you type "OvO," you can see where that spirit animal probably came from. You could cop things like an OVO owl-branded lighter, carabiner, or Swiss Army knife while Drake was stopping in your town. But outside of that, OVO gear was pretty much off-limits. With demand for OVO merch rising with the crew's notoriety, plenty of bootlegs began to flood the market. This year, Drake sued the brands Belroy and Clae for using an owl logo that bears striking similarities to OVO's recognizable logo.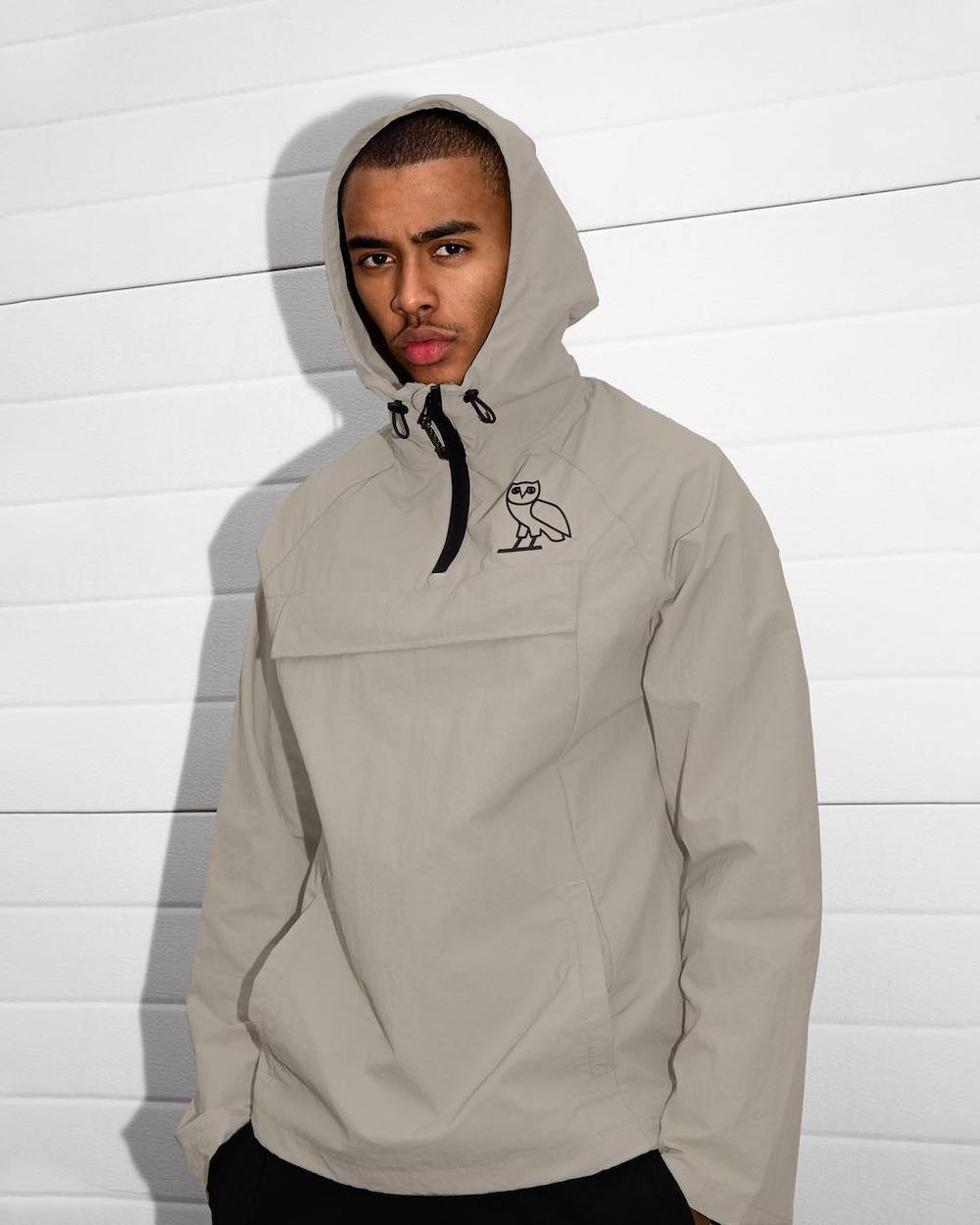 In 2012, an OVO webshop appropriately opened on Drake's 26th birthday. That December, NYC's Nepenthes shop dropped "No New Friends" merch and an OVO hoodie design that can still be found today. Most OVO apparel stays true to Drizzy's pre-established black-and-gold aesthetic. That aesthetic was heavily valued by the Toronto Raptors, who hired Drake to become a global ambassador for the brand in September of 2013 and launched themed home games known as "Drake Nights."  The MLB even hopped on the OVO train when it dropped an OVO-themed Toronto Blue Jays hat to honor the fourth edition of OVO Fest. Following OVO Fest, December of 2013 was host to another unique OVO event, this time paying homage to parent label Cash Money with the "Welcome to the Family" collection release. But 2013 wasn't complete without Drake adding the OVO name to the Jordan Brand roster. 
OVO kicked off 2014  by partnering up with the Parisian boutique Colette, stocking both classic OVO merch, along with some new store exclusives. After stopping in at Nordstrom's "Heartbreakers Club" pop-up, the end of February featured OVO's latest varsity jacket with Roots. Mirroring his other tour varsity jacket with Roots, this iteration also included his newest project at the time, Nothing Was the Same. March was host to an OVO collaboration with London high-fashion retailer Browns. By late spring, Drake had already doubled down on his bread and butter: branded tour merch. With Houston Appreciation Weekend going down in June and the fifth OVO Fest jumping off in August, Drake was unleashing brand new OVO merch all over the first half of 2014.
But amidst all this, Drake continued to genuinely devote time to his hometown–and kind-of-employer–NBA franchise, the Raptors. Having produced "Drake Night" and OVO x Raptors cross branded gear in January, April and December of 2014, the moment OVO began handing out free lint rollers was the instant that the brand reached "peak Drake." Created in response to Drake's own lint-rolling antics sitting courtside at 2013-2014 NBA Playoffs, the entire event became a symbol for how Drake and OVO couldn't just take a joke—they could turn it into a pop-culture phenomenon. One of the lint rollers sold for a ridiculous $55k on eBay.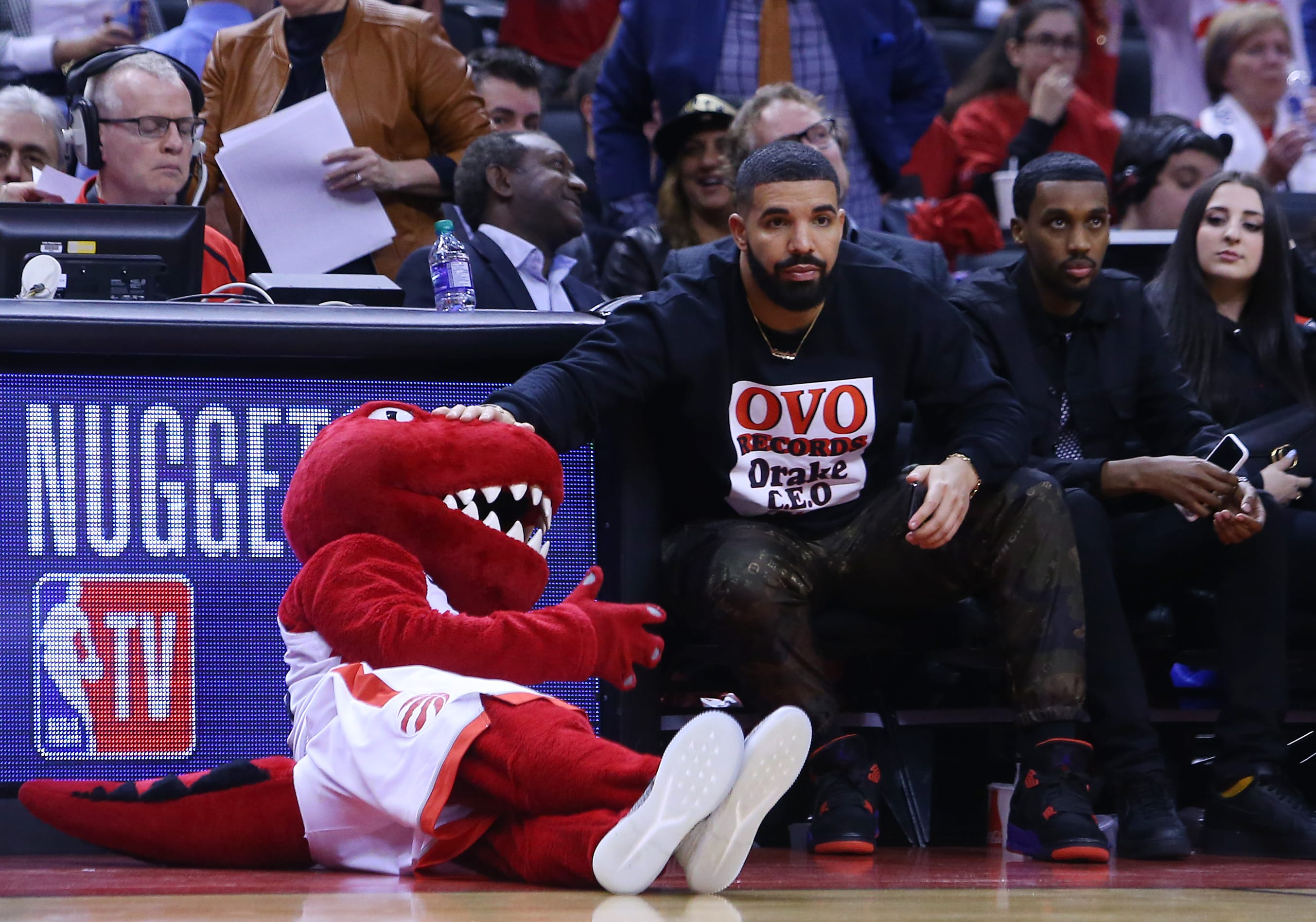 But fall is really Drake's time. Following a collaboration with video game company Capcom, tying into the "Drake vs. Lil Wayne" tour, the brand rocked the world with news more than three years in the making: they were opening a dedicated OVO brick-and-mortar flagship. Located in downtown Toronto, the shop opened its doors on Dec. 6, 2014. The store kicked things off with a completely new collection—titled "6God"—to honor the event, but didn't stop there. Dropping yet another Canada Goose collaboration on Dec. 13, alongside a new collection of other assorted OVO pieces. It's at this point that OVO actually begins releasing seasonal lookbooks, not only establishing the vision for this wing of the OVO brand machine, but also the simple fact that OVO would have new gear to cop every season.
In 2015, OVO released some core items, along with a completely new collection . Following a Raptors-centric Mitchell & Ness collaboration, OVO brought its shopping experience stateside with a wildly popular L.A.-based pop-up shop. As April began, OVO released its usual Raptors' playoff-edition tee, along with a seasonally focused collection for the spring 2015 season. This is also the first time the OVO Jordan Xs were available for sale. Exclusive gear—by way of his second "Houston Appreciation Weekend" and his "Jungle" tour—kicked off the summer season. Summer is a particularly important time for the OVO brand too, with the summer 2015 collection showing OVO's interest in growing the label into more than just branded tees, hats, and the occasional collaboration.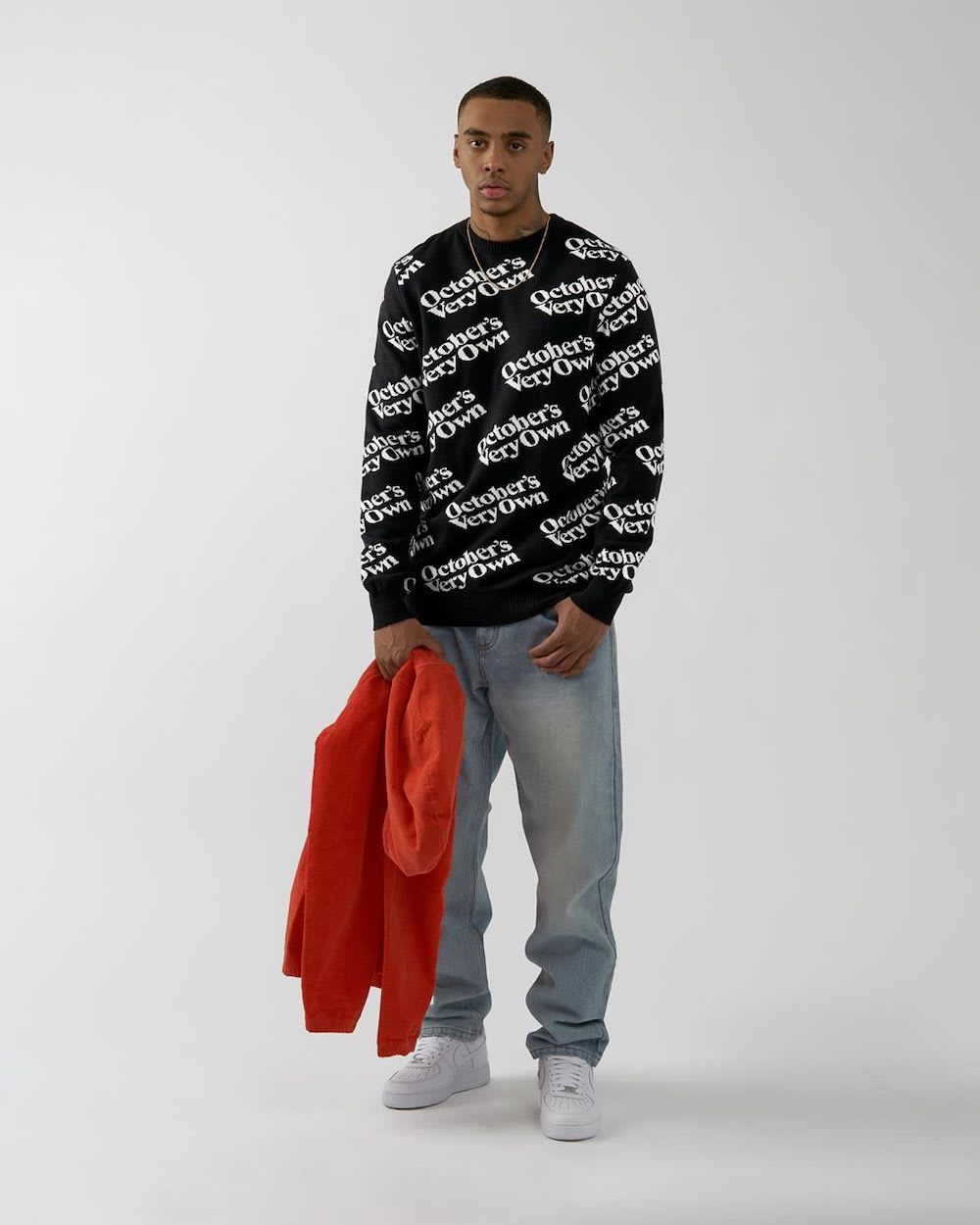 With the surprise release of If You're Reading This It's Too Late and his beef with Meek Mill in 2015, the brand also proved how flexible it could be—dropping co-ordinated pieces on very short notice. At Drake's sixth annual OVO Fest, he performed while wearing one of the first, genuine fruits of his Jordan Brand deal—a co-branded Jordan flight suit. Another indicator that the brand is able to think on its toes? Drake's sudden release of the single "Hotline Bling" on his OVO Sound Beats 1 radio show in July 2015, the fact that corresponding pink merch surfaced a month later is a feat most established brands can't accomplish. By September of the same year, the merch was available in stores.
As the 2015 fall season approached, OVO dropped a two part pre-fall collection. The fact that aesthetics from earlier releases were able to translate through and affect the designs of new garments indicates El-Khatib's other intentions for the brand: grooming a complete and unique aesthetic that syncs with the music on the label, but stands out on its own. The fall is just an incredibly busy time for OVO, and 2015  was no different. They didn't just drop a fall collection. They didn't just drop another OVO and Roots varsity jacket. They re-released pairs of the OVO Jordan Xs–with a T-shirt to match. Add in the fact that OVO has an official alternate NBA jersey that will be worn on-court, and it's clearly a lot more than just Drake, Oliver and 40 sitting in a room in Toronto's Little Portugal neighborhood.
Five years after launching OVO in 2011, Drake continued to drop seasonal collections, went on to release an Air Jordan 12 and 8, and spilled more fuel onto the fire of OVO. Not only did Views go quadruple platinum that year, but Drake launched an official OVO App in September, opened a brick and mortar flagships in SoHo, New York City, and another flagship in La Brea, Los Angeles that year.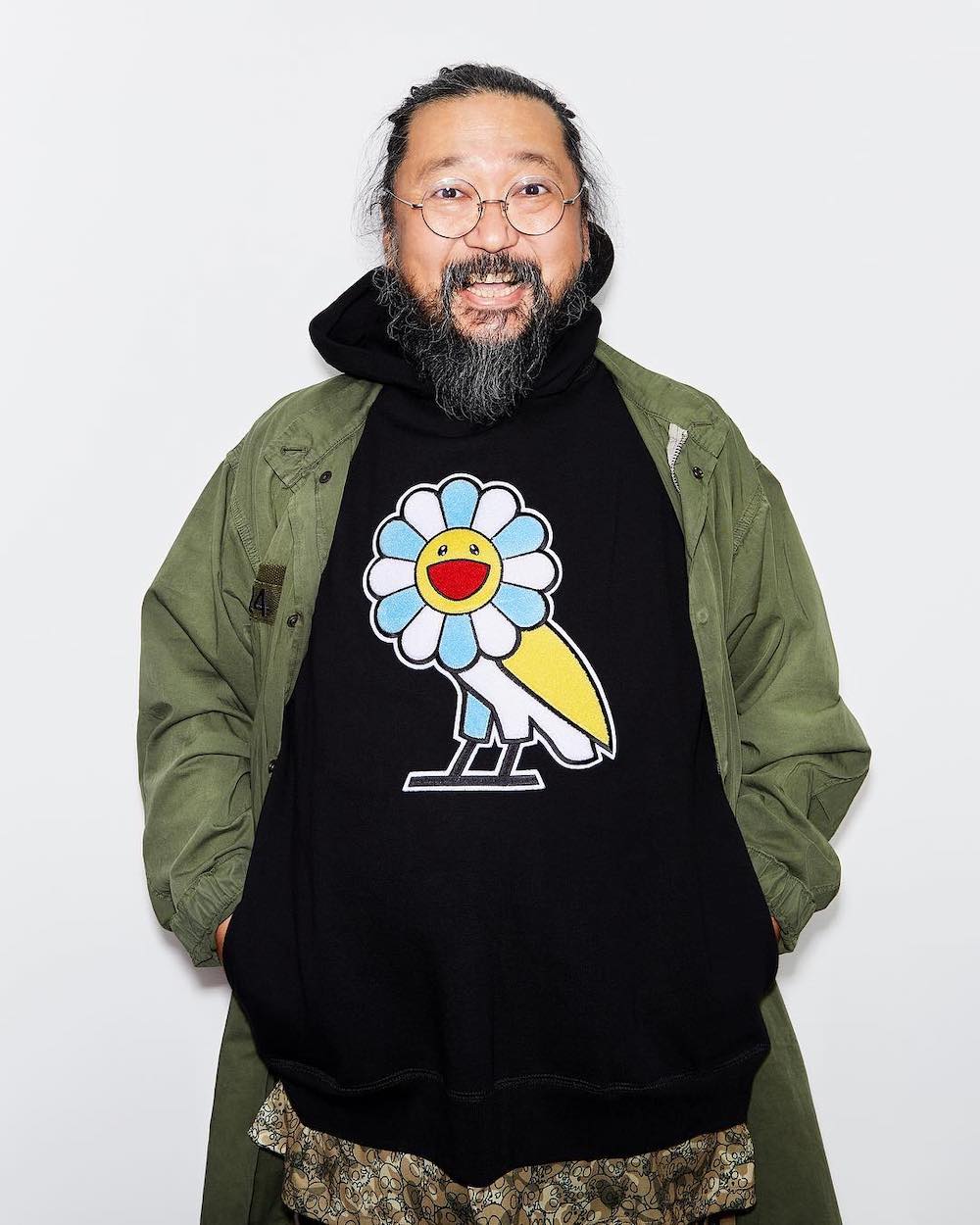 During the More Life era in 2017, Drake continued OVO's quest for world domination. After releasing a mixtape heavily inspired by U.K. grime, it only made sense for Drake to open OVO's first European flagship in Soho, London. French Terry hoodies, Clarks Desert Boots, Satin Canada Goose Chiliwack Bombers, and OVO branded Timbs went down as standout releases from the brand that year.  
Following the release of Scorpion in 2018, Drake continued dropping collaborations with brands such as Timberland, Clarks, and Canada Goose. An OVO x Takashi Murukami collection, which blended OVO's Owl with Murukami's iconic flower logo, easily goes down as one of OVO's greatest releases. According to the Business of Fashion, OVO was set to make $50 million in sales by the end of 2018. Last year OVO, continued opening new flagship stores across the globe in cities such as Tokyo and Chicago. OVO x Medicom Be@rbricks, a DSQUARED2 collab, OVO branded Head Porter bags, and even a Toronto Raptors training facility bearing OVO's logo, defined a great year for OVO even without the release of a new Drizzy album. 
All of this is a reflection of Drake's (and El-Khatib's) philosophy of creating a "tangible access point" to OVO—both as a "sound," and as a brand overall. As Drake told Complex back in 2011, "I want to give you a product. I want to give people a piece of myself, that's me, that's all I have. I'm just trying to find a way to do it properly. Until then, I even told [Oliver] the other day, I need more shit!"