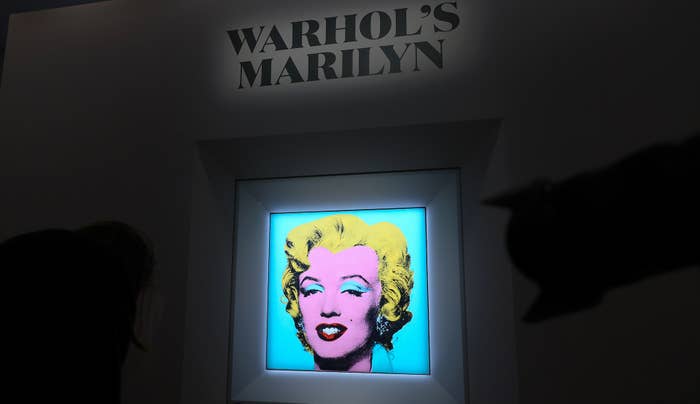 Andy Warhol's iconic portrait of Marilyn Monroe was sold on Monday for a record-setting price.
Warhol's "Shot Sage Blue Marilyn," one of several iconic images the legendary artist made of Monroe in the 1960s, sold for $195 million at Christie's in New York. The piece is now the most expensive work by a U.S. artist that has been ever sold at an auction, according to TIME. Christie's was expecting to get bids "in the region of" $200 million for the piece, CNN reports.
"It's an amazing price," Alex Rotter, chairman of Christie's 20th and 21st century art department, said. "Let it sink in, it's quite something."
Warhol's portrait of Monroe surpassed the previous record holder, Jean-Michel Basquiat, whose 1982 painting "Untitled" sold for $110.5 million at Sotheby's in 2017.
"Tonight was a historic night for Christie's and for the entire contemporary art market," Rotter said. "The record-breaking sale of Warhol's iconic portrait of Marilyn from the collection of Thomas and Doris Ammann is a testament to the strength, the vibrancy, and the overall excitement of the art market today."
Rotter added, "This sale demonstrates the pervasive power of Andy Warhol as well as the lasting legacy that he continues leave behind in the art world, popular culture, and society."
The proceeds from the sale will go to the Thomas and Doris Ammann Foundation Zurich, which helps children by providing them with health care and educational programs.