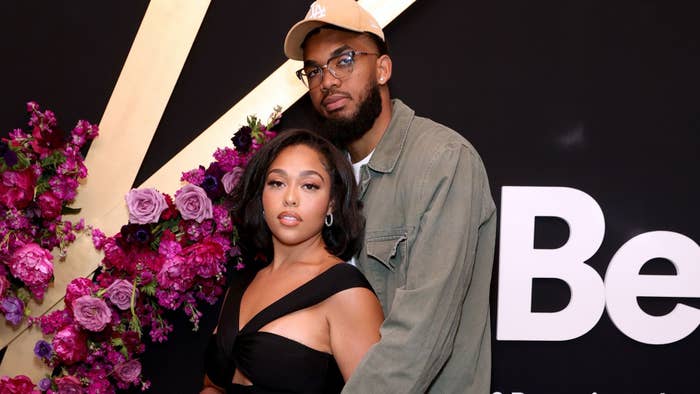 Jordyn Woods is having a pretty happy birthday, and it isn't even her birthday yet.
Turning 24 later this week, Woods celebrated early at the Nice Guy in Los Angeles on Saturday alongside boyfriend Karl-Anthony Towns, who surely made it one to remember. 
The center for the Minnesota Timberwolves was captured on camera by Jordyn's sister Jodie, TMZ reports, sharing multiple gifts including a diamond Patek watch, which can be valued at over $100,000. Other gifts included a royal blue Birkin bag, which has similar six-figure value, and a green Bottega Veneta coat. 
In the clip, KAT can be heard calling Woods the "queen of my life" while handing her the watch, as the crowd at the venue cheers when she opens it. 
Another video from the night shows the pair singing along to Keyshia Cole's "Love," with a third clip showing Jordyn rocking the green coat, holding the blue bag and showing off her latest ice. 
"I was too drunk to process this last night," Jordyn wrote afterward. "WTF [Karl-Anthony], this is crazy!"
Jordyn turns 24 on Sept. 23.