LeBron James' Best Instagram Posts
LeBron James has already built a legacy as one of the best basketball players of all-time. Still though, his Hall of Fame-worthy Instagram account remains underappreciated. From photos of his children to the expertly curated selection of memes, James' IG is full of gems. Here are LeBron James' best Instagram posts.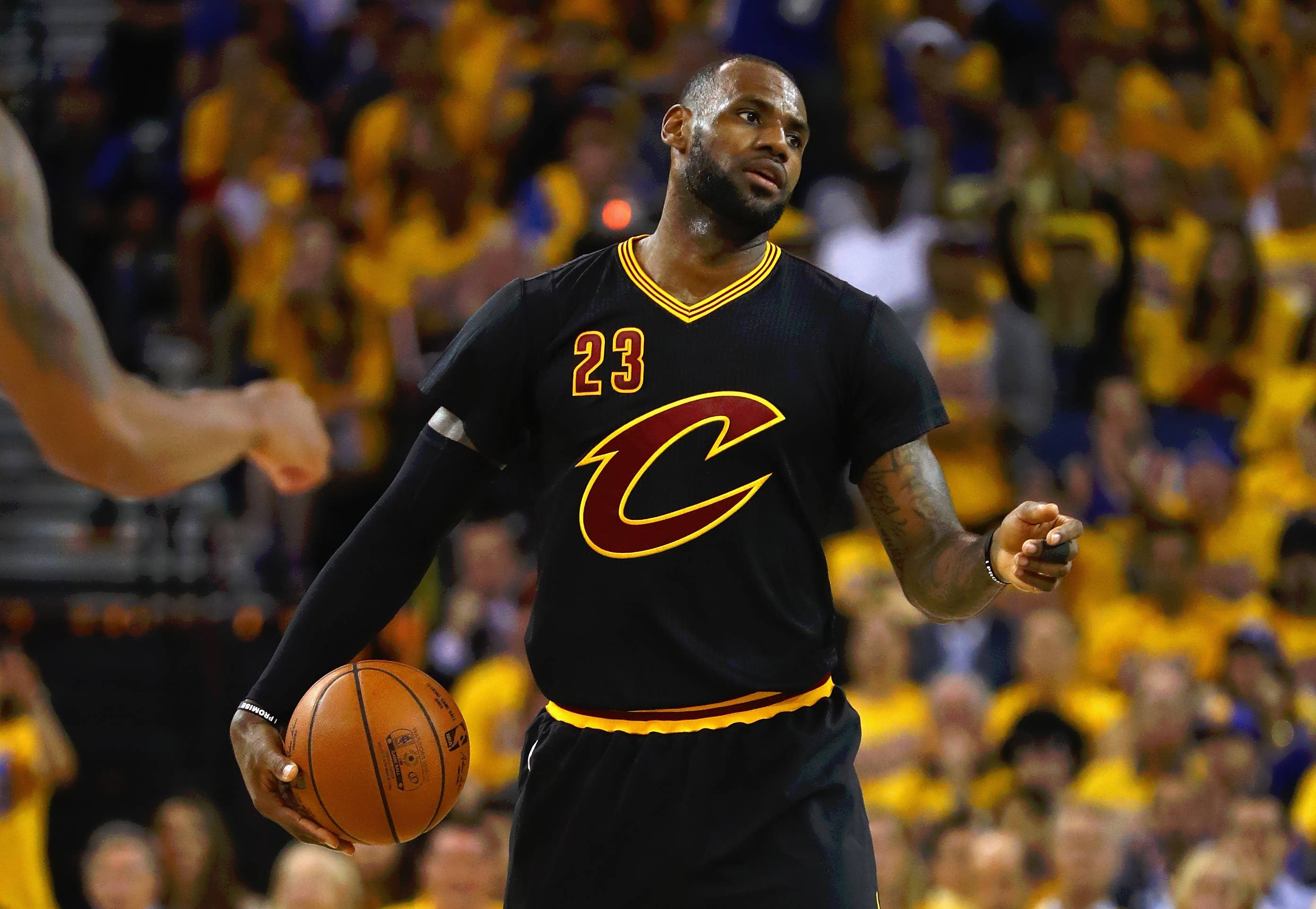 Getty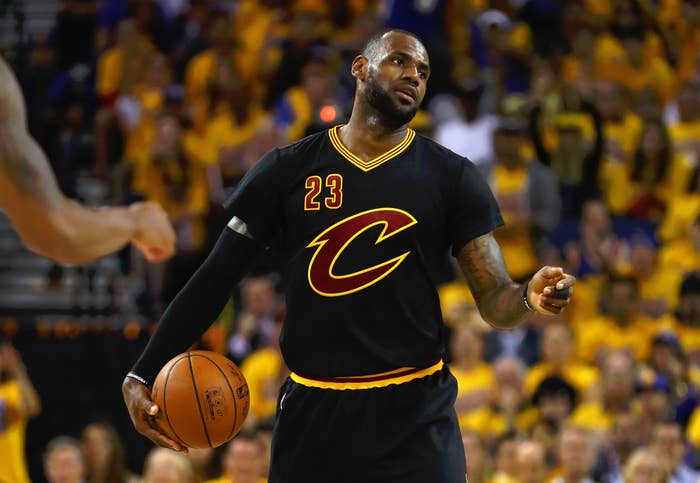 LeBron James is arguably the greatest player ever to touch a basketball, and his Instagram game is just as impressive. James started using Instagram before it was "cool" in 2012, and has grown along with the app since his first post of him dunking over Julius Erving. High usage of social media by athletes can often lead to slip-ups, but James has been pretty clean on Instagram, save for this alleged attempt at sliding into a model's DMs.
James has used Instagram as an avenue to troll other athletes with cryptic messages, post memes like the Arthur fist, inspire his followers, show off his beautiful family, and much more. While James has his periods of silence on Twitter, he consistently uses Instagram when he's not in Zero Dark Thirty-23 mode, and for that we're extremely grateful.
With over 36 million followers, James is the most-followed American athlete and ranks fourth among all athletes in followers behind Cristiano Ronaldo, Neymar, and Messi. The disparity between him and even the likes of two-time MVP Steph Curry is eye-popping. Even if you combined the two most followed NBA players after James  (Kyrie Irving and Curry), the number would still fall well-short of James' numbers. It's no surprise that James is the top followed athlete in the league, and his content has lived up to his status. He's produced several memorable Instagram moments, like when he flamed Draymond Green, or when he tripled Tee Grizzley's sales for "First Day Out" after posting a video in the gym singing the song.
Is it fair to crown King James the king of Insta? I don't see why not. With over 1,600 posts on the platform, his content is usually must-see and he's not afraid to show that he's an ordinary person. Here are LeBron James' best Instagram posts.
The combination of the kermit hat, the trophy, and the caption makes this post undeniably iconic. Haters will always hate, but just make sure you're ready to hear LeBron talk his smack right back after he proves you wrong. Repeat after me: I will never doubt LeBron James.
LeBron James has always been a pass-first guy, but he  happens to be one of the best scorers of all time, as well. The "61" Photoshopped on his uniform was a nice homage to the greatest scoring performance of King James' career.
LeBron James is an icon on his own, but being mentored by Jay Z and Coach K is not something everyone gets to experience.
If you come at the King, you best not miss. When you do miss, you'll hear from LeBron first.
If you didn't have goosebumps when you heard LeBron was returning to Cleveland, then you don't love NBA basketball—or you're a Heat fan.
The ol' Zero Dark Thirty-23 mode. Before Game 1 of the first round the NBA Playoffs, LeBron shuts himself off from every social media outlet until after the playoffs every postseason. All of his focus is on the playoffs and shutting the critics up.
This wasn't Bron's first title, but it was definitely his most rewarding. Any stunting he did after that was justified, especially this post.
After losing to the Warriors in five games, LeBron fooled us with the bald look and made us think that he was finally giving up that hairline. James unknowingly created his own challenge on social media. Many fans mocked him singing Tee Grizzley's "First Day Out" and no one did it better than this guy.
The photos are dope, but the caption couldn't be any more perfect. Ben Simmons is often compared to LeBron and many believe he will assume LeBron's throne. Obviously, LeBron's nickname is King James but with Simmons playing in Philly, the Fresh Prince reference knocked it out of the park. A+ for Bron.
We all know LeBron doesn't need a plug for Nike—he's the face. He'll just get his custom Off-Whites straight from Virgil Abloh.
Draymond Green thought he was going to get away with that shirt, until the King fired the shots. Green ultimately had the last word after picking up his second championship title, but Bron definitely won the Insta battle.
Two world influencers. Two icons. Two GOATs. Not only did King James get a selfie with Michelle Obama, but they both participated in the Mannequin Challenge at the White House with the entire Cavs roster.
LeBron is getting up there in age but he's still up to date on all of the latest memes. I'd be happy too if I had signed a lifetime contract with Nike for over a $1 billion.
LeBron anointing himself the king of New York after messing around for 23 points, 12 assists, and 9 rebounds in a Cavs win was one of the top moments of the season. He also managed to shut Enes Kanter up. Jay-Z didn't approve, but the rest of us did.