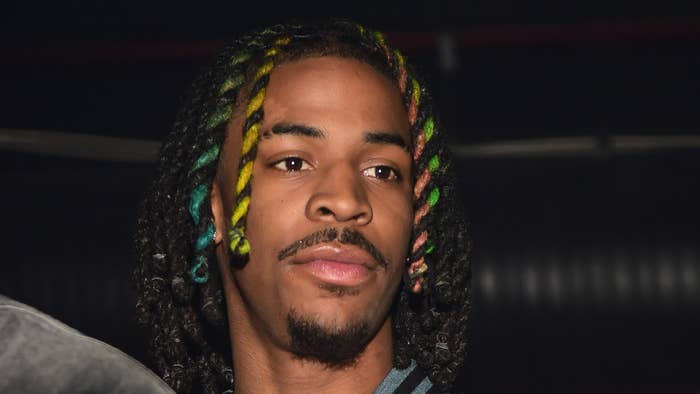 Ja Morant's team has claimed the firearm that he displayed while sitting in a car in an Instagram video was actually a toy.
According to a report from The Breakfast Club, Morant's team stated the gun that the Memphis Grizzlies All-Star point guard flashed belonged to a relative seated in the car and wasn't real. The relative was fooling around with the toy gun and had passed it off to Morant, who was then recorded on IG Live with the firearm.
NBA commissioner Adam Silver allegedly got a hold of the video and is rumored to be handing Ja Morant a lengthy suspension. Silver initially stated he would reveal Morant's punishment following the conclusion of the NBA finals between the Miami Heat and Denver Nuggets.
Morant has been in hot water lately. In March, the South Carolina native got on Instagram Live and recorded himself turning up in a strip while showing off his firearm. As a result, he was handed an eight-game suspension and admitted himself to a counseling program in Florida.
Things got worse in May when Morant was on Instagram Live again and flashed another gun in a video. It's unclear if the gun was the same one from the strip club video.
Critics and fans were talking all about the incident, and Morant made things even more interesting when he shared a cryptic post on Instagram that made police officers check up on his welfare.