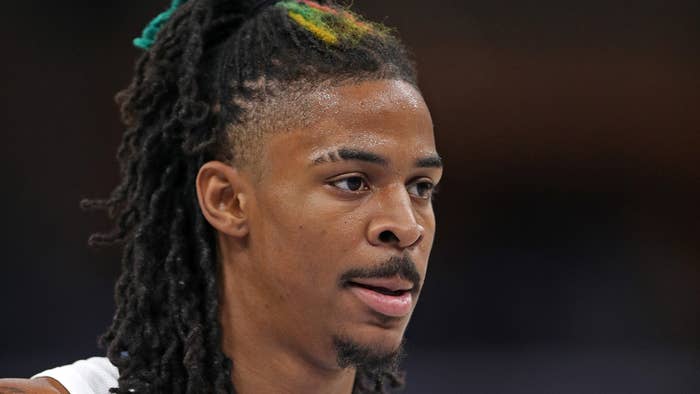 Memphis Grizzlies point guard Ja Morant has filed a countersuit against the teenager who accused him of punching him in the head and flashing a gun, The Washington Post reports. Morant has accused the teen of lying about the incident, which allegedly took place at the NBA star's Memphis home in July 2022.
In the suit, Morant says the then 17-year-old "lied" about the number of times he hit him and claimed he never flashed a gun following the pick-up basketball game that turned sour. Teenager Joshua Holloway informed the police that he was hit by Morant, who he said repeatedly punched him after he fell to the ground. Holloway claimed that Morant later walked into his house and came out with a handgun. 
Per the countersuit, Morant has accused Holloway of defamation and stated he could have lost further money from his "super max" contract. He also stated that the teen is guilty of battery because he "intentionally" threw a basketball at him, hitting him in the face. Morant's lawsuit claims that the teen approached the NBA star by "ball[ing] up his fists and walk[ing] aggressively toward Mr. Morant."
Holloway has stated that he did not intend to hit Morant in the face, but the troubled Grizzlies star believes the teen was about to hit him. Attorneys have also suggested that the alleged fight spread over the internet through memes that "castigate or ridicule[d] Mr. Morant."
In court documents, Morant added that his friend, Davonte Pack, hit Holloway following the incident. In a statement, the teen's attorney, Rebecca Adelman, said there's "no legal basis" for the countersuit and they are currently seeking to get it dismissed. "The allegations that Mr. Holloway assaulted Mr. Morant are without merit," Adelman added.
The latest development in the legal case comes just over a month after Morant was suspended for eight games without pay over a video inside a club in which he flashed a gun.