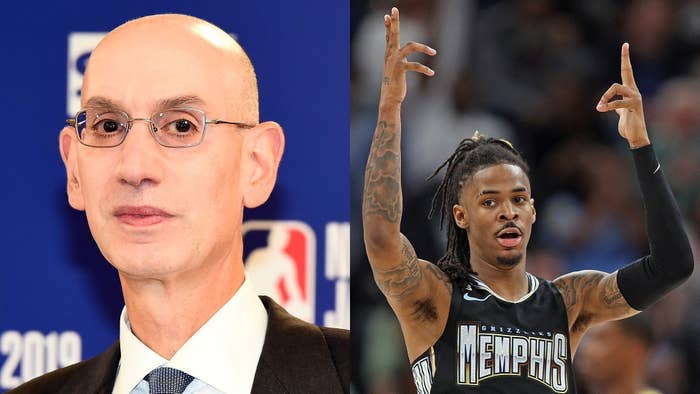 NBA commissioner Adam Silver will not announce a potential punishment for Memphis Grizzlies star Ja Morant until after the NBA Finals.
Prior to Game 1 between the Denver Nuggets and Miami Heat Thursday, Silver spoke with reporters about the NBA's investigation into the Morant situation. He disclosed that the league has "uncovered a fair amount of additional information" and "probably could have brought it to a head now," but they will wait out of respect to the players and teams competing for the Larry O'Brien trophy.
Morant was suspended by the Grizzlies last month after he appeared to flash a gun on Instagram Live, two months after receiving an eight-game suspension for brandishing a firearm in a Denver strip club and displaying it on his account.
Following the more recent suspension, Silver discussed his one-on-one meeting with Morant after the first incident with ESPN's Malika Andrews, admitting the two never entertained the possibility of a reoccurence due to the severity of the first offense.