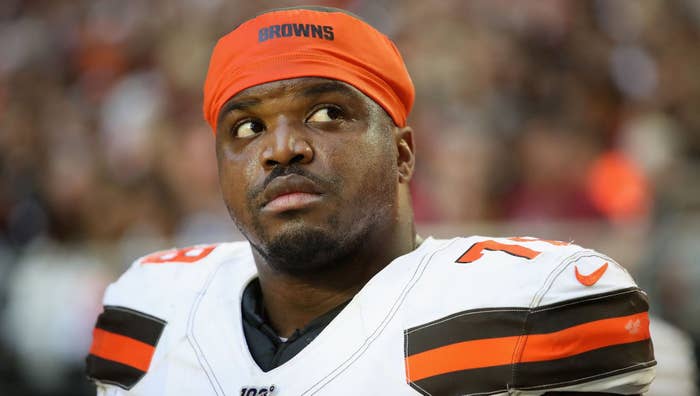 Ex-NFL offensive lineman Greg Robinson has been arrested again.
As reported by TMZ, Louisiana's Thibodaux Police Department claimed they found Robinson to be in possession of $120,000 worth of illegal drugs after they pulled him over for a traffic stop on Monday. TPD told the outlet a K-9 unit alerted the officers to the scent of drugs that were coming from inside Robinson's 2021 Black Cadillac Escalade. The police proceeded to search the vehicle which is when they allegedly found cocaine, crack cocaine, and other drugs.
The officers additionally searched Robinson's nearby properties, where they reportedly found "pounds" of crystal meth, cocaine, and weed stashed away. They also found ammunition and magazines and told TMZ they believed Robinson in total possessed enough drugs to be worth $120,810. Robinson was booked on multiple charges including felony possession with intent to distribute cocaine and felony possession with intent to distribute crack cocaine.
This isn't the first time Robinson has been in trouble with the law. In 2020, the 29-year-old was arrested after police discovered 157 pounds of marijuana in his car. He was ultimately sentenced to 5 years probation for that offense but hasn't returned to play in the NFL since. Robinson started his NFL career in 2014 after he was the No. 2 overall pick in the 2014 draft. He last played for the Cleveland Browns in 2019, and also played for the Rams and Lions during his 7-year career.
Robinson is currently being held at the Lafourche Parish Correctional Complex, and no bond has been set.