Nobody said this would be easy.
Although the Toronto Raptors aren't as old as some other NBA franchises, ranking the 15 greatest players in the team's 27-year history was a painstaking process for the Complex Canada team. There was much internal debate, nitpicking, some standstills, even some passive aggressiveness. Turns out that we—like the legions of devotees out there in Raptors Nation—are incredibly passionate about this team. And that passion can sometimes get us feeling a little emo, as we're sure you will be while reading this list.
The Raptors franchise is officially in its late 20s—an age when many of us experience quarter-life crises, feeling directionless while those around us pop out babies and climb up the career ladder. But the Raptors are an accomplished 27 years old: 12 playoff appearances, seven Atlantic Division titles, one Eastern Conference title… oh right, and one NBA championship. Not too shabby. If there was any intense soul-searching to be done, it would have been right now, during a supposed "rebuild season" after losing their franchise player. And yet, the Raps are on the verge of making a post-season run nobody expected. The team's institutional identity, forged over the years, is still deeply ingrained: gritty, hard-working, always willing to share the ball, never willing to say die. 
So, ahead of Kyle Lowry, one of the finest to ever don the dino jersey, returning to Toronto for the first time since joining the Miami Heat in a sign-and-trade deal this past summer, we wanted to reflect on the architects who made the Raptors the proud, self-assured millennial franchise it is today. We ranked this list based on the following criteria: individual play as a member of the Raptors, contribution to team success, and lasting impact on the organization and the city. And maybe how cool we thought they'd look in the above illustration.
Here's our list of the 15 greatest Toronto Raptors of all time. Get ready to @ us. —Alex Nino Gheciu
15. Charles Oakley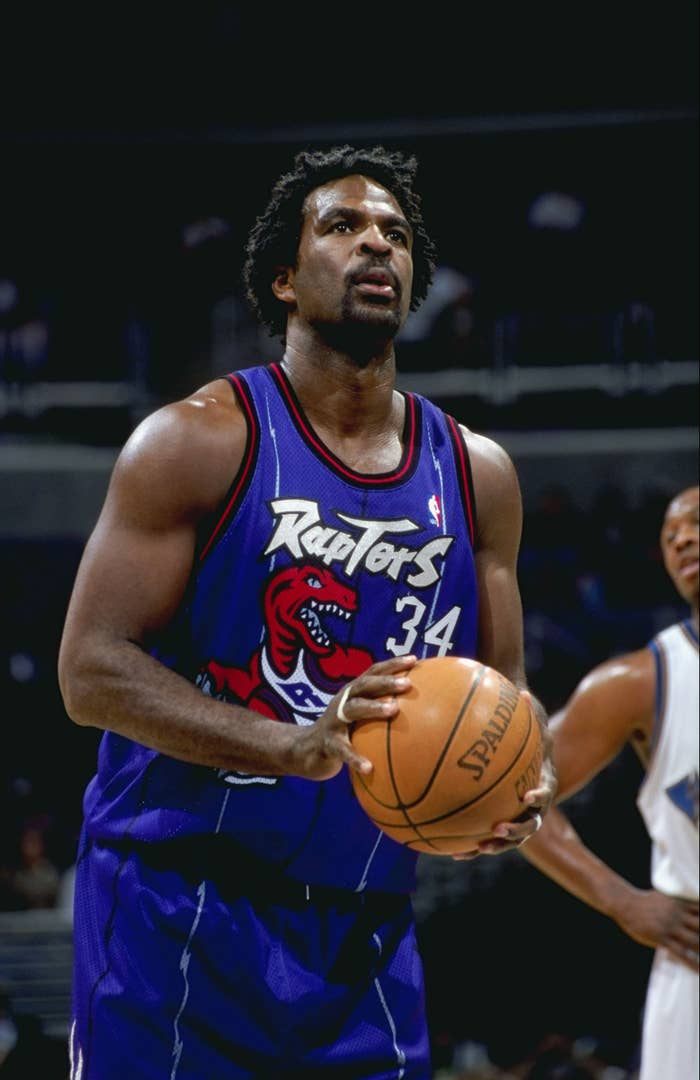 14. Alvin Williams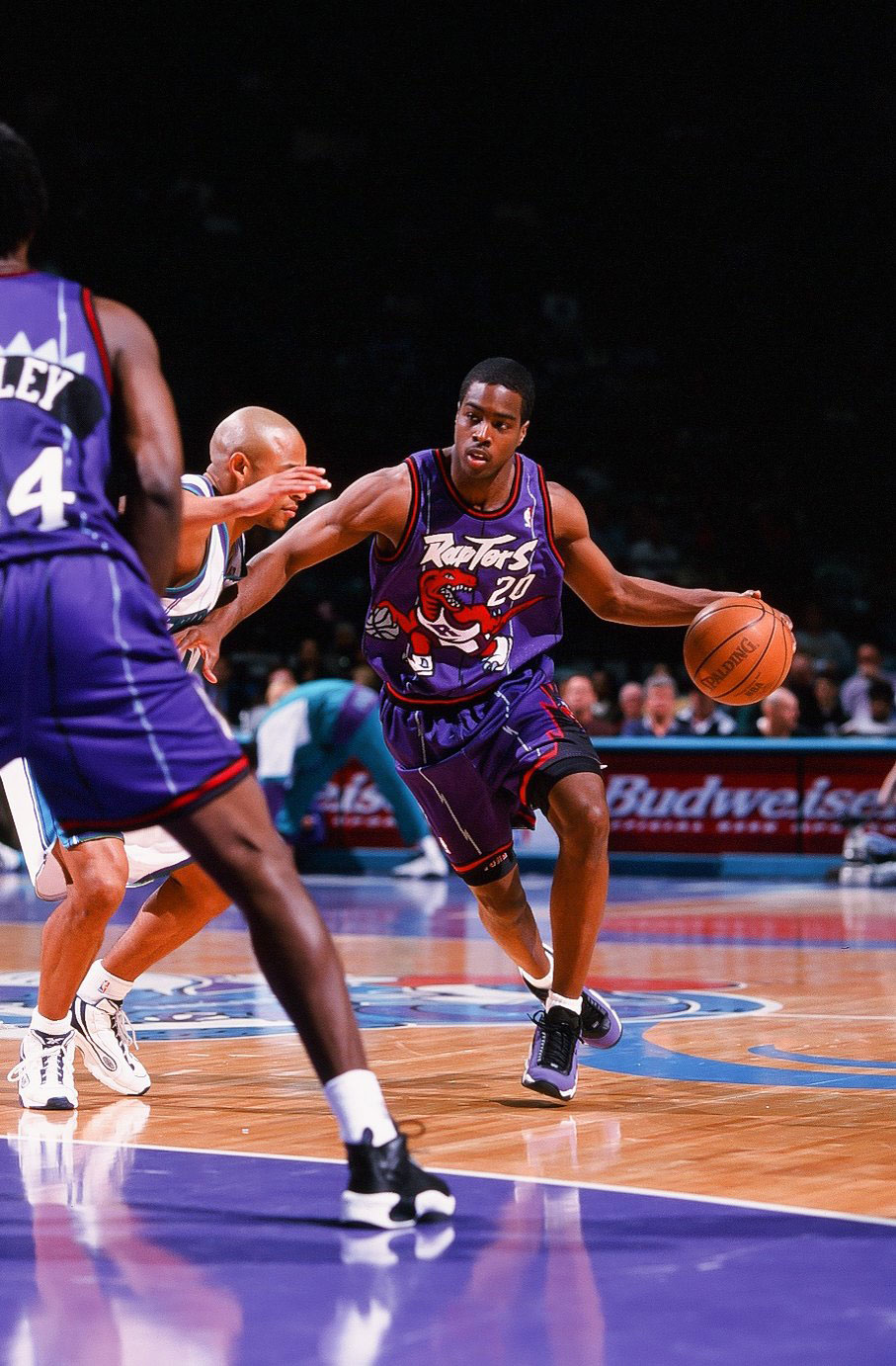 The man currently doing play-by-play for Sportsnet is not just a colour commentator: Alvin Williams was one of the longest-tenured Raptors in franchise history, playing eight seasons from 1997 to 2006. He ranks in the top 10 all-time in games (417), minutes played (11,736), assists (1,791), and steals (517). But unlike Oakley, Williams came to the Raptors with little fanfare, and nobody expected much from the former second-round pick.
Williams was traded to Toronto as part of the Damon Stoudamire blockbuster at the 1998 trade deadline—as was Gary Trent, the father of current Raptor Gary Trent Jr. But with all due respect to Trent, Williams was the one player in that trade that made a difference for the Raptors, coming into his own in Toronto as he fought through injuries and slowly earned more and more minutes, outplaying the veteran guards in front of him—including Marc Jackson, who the Raptors signed and then traded at the deadline because Williams was playing so well as a backup—to become a key part of those early 2000s playoff teams with Carter and Oakley. 
The 6-foot-5 point guard from Philadelphia played with a chip on his shoulder and a hard-nosed edge before that other point guard from Philadelphia came into the picture. He was a fan favourite because of his blue-collar play style and because of his ability to take his game to the next level in big moments. In fact, Williams hit the biggest shot of his career and one of the biggest shots in franchise history in Game 5 against the Knicks in 2001, clinching the Raptors' first-ever playoffs series win after being swept by the Knicks the year prior. While his career was ultimately cut short by injuries, Williams went onto work in a player development role for the Raptors and now calls their games during broadcasts. A pretty cool story for an underdog 47th overall pick. —Oren Weisfeld
13. Morris Peterson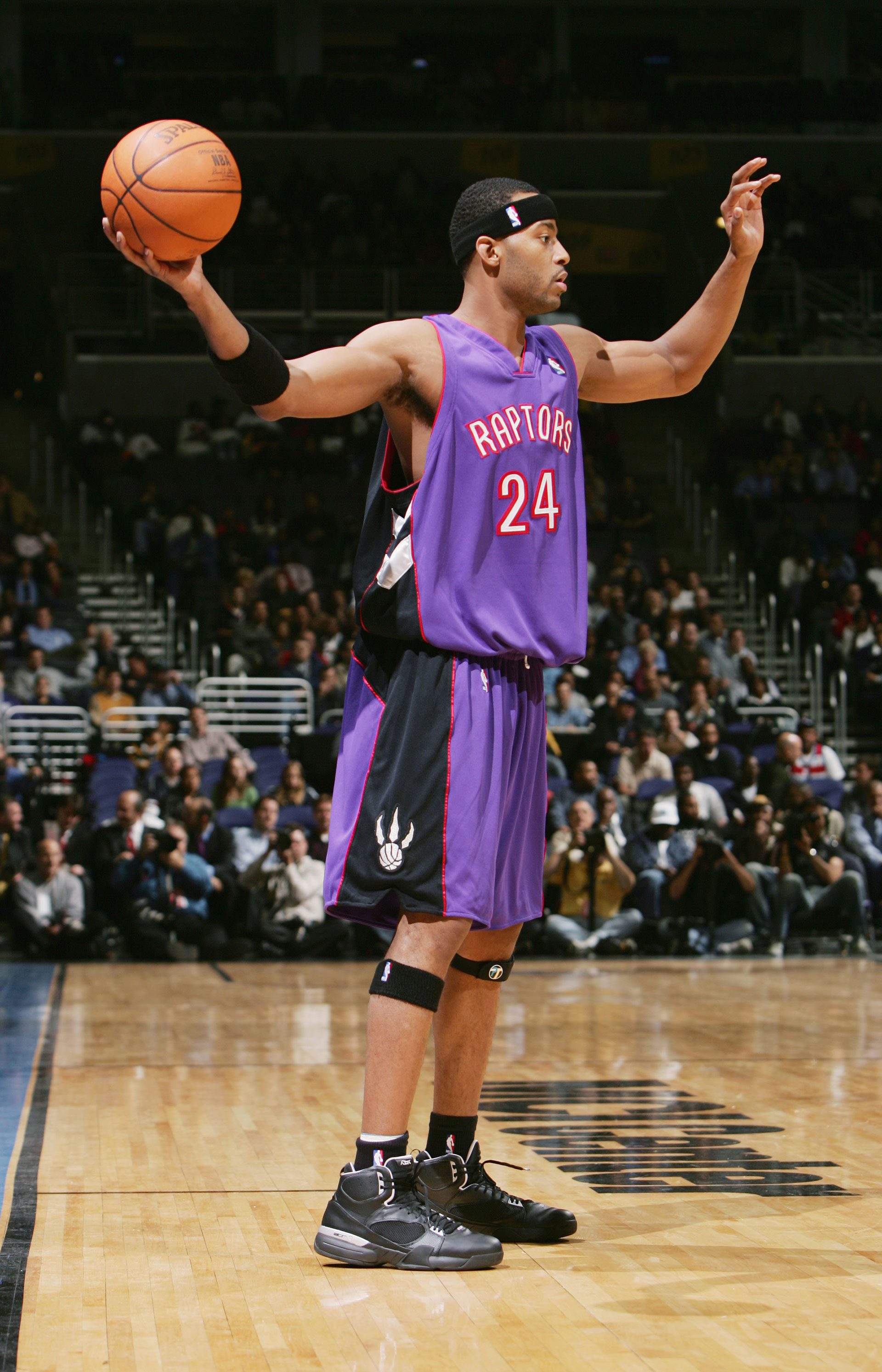 When the Toronto Raptors selected Morris Peterson with the 21st pick in the 2000 draft, they probably didn't expect him to play 542 games and make 801 three-pointers over the course of seven seasons with the team, setting the franchise record in both categories until DeMar DeRozan (675 games) and Kyle Lowry (1240 threes) passed him in each respective category almost a decade later. 
But the 6-foot-7 lefty from Flint, Michigan, who would now be considered a 3-and-D wing, was the one constant of the Raptors during the aughts, which was otherwise a period of extreme highs and lows for the franchise. Peterson played beside Carter at his peak, helping the Raptors win their first playoff series in 2001. After Carter's relationship with the organization soured and he eventually moved on, Peterson was there for the Chris Bosh era, when they cycled through three head coaches in as many seasons and suffered four straight losing seasons without a taste of the playoffs between 2002-2006. But Peterson stuck with it, eventually helping lead the Raptors to their first division title and a return to the playoffs in 2007 before moving on. 
Peterson was always loyal to Toronto and cherished playing for the only franchise north of the border when few other NBA players had any interest in doing so, witnessing a revolving door of players coming in and out of Canada during that period. But throughout all the turmoil, Peterson was the constant, appearing in 371 straight games between 2001-02 and 2006-07, including playing all 82 games in four straight seasons—an unheard of feat in the modern NBA. —Oren Weisfeld
12. Jose Calderon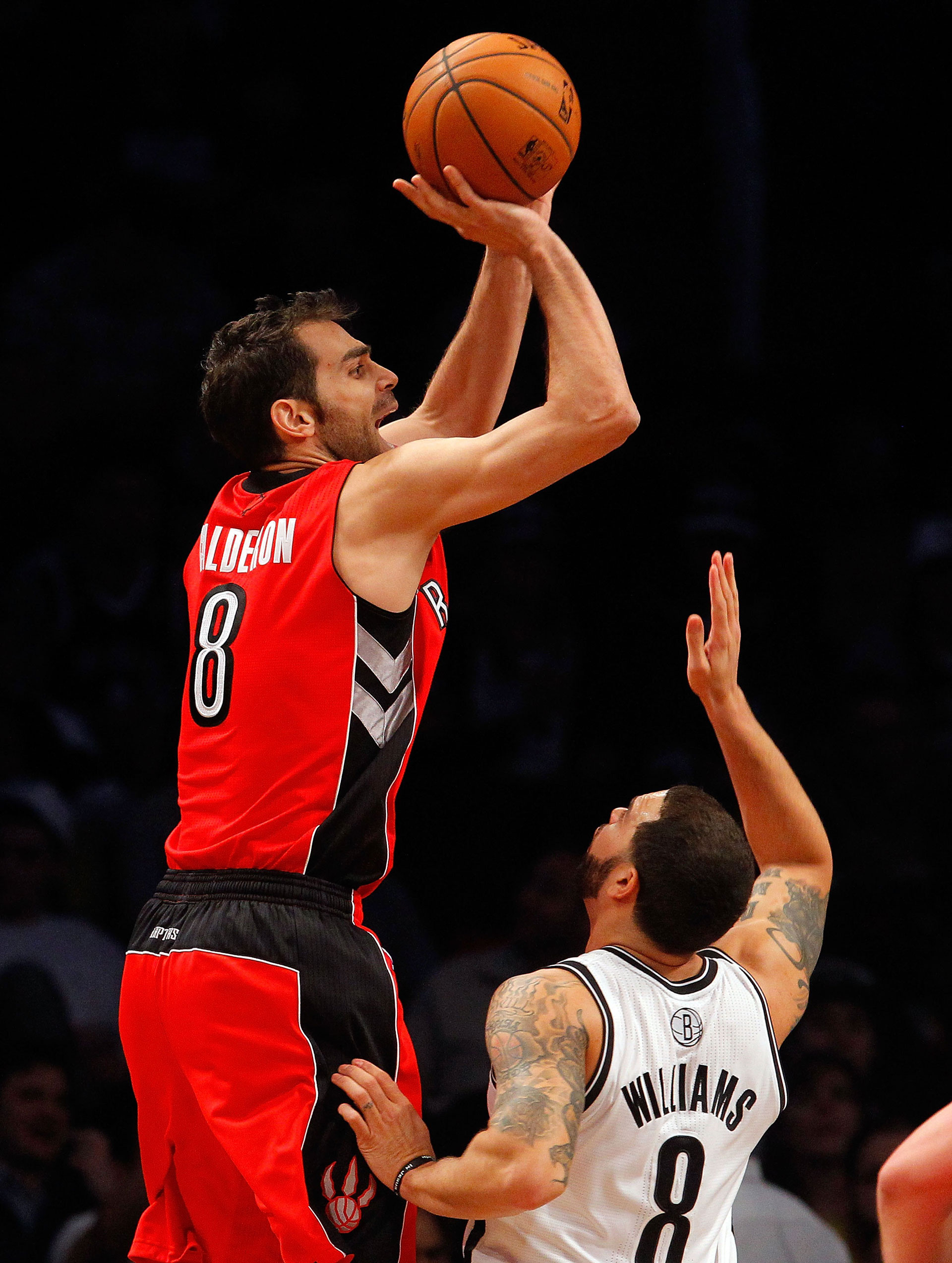 11. Amir Johnson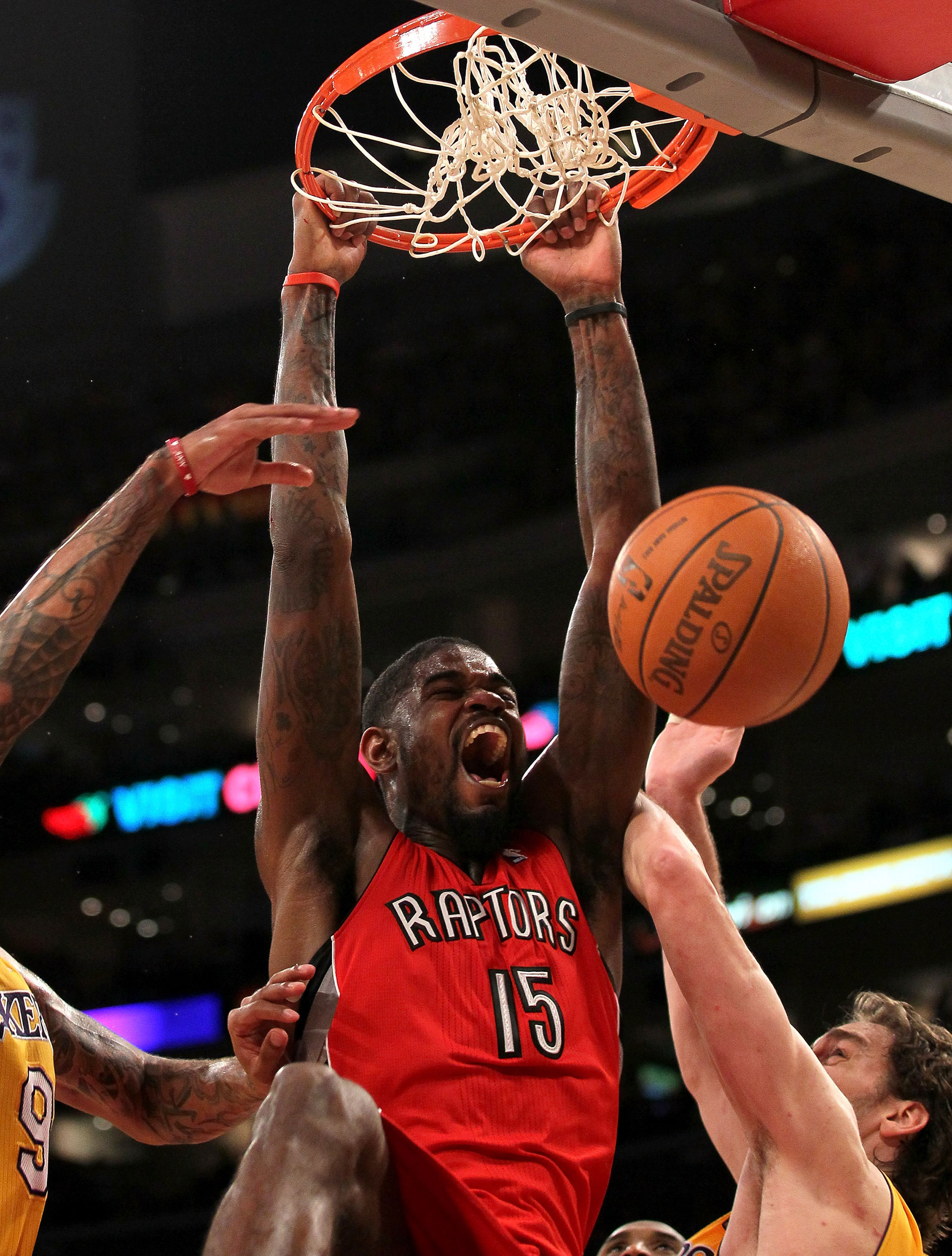 10. Jonas Valanciunas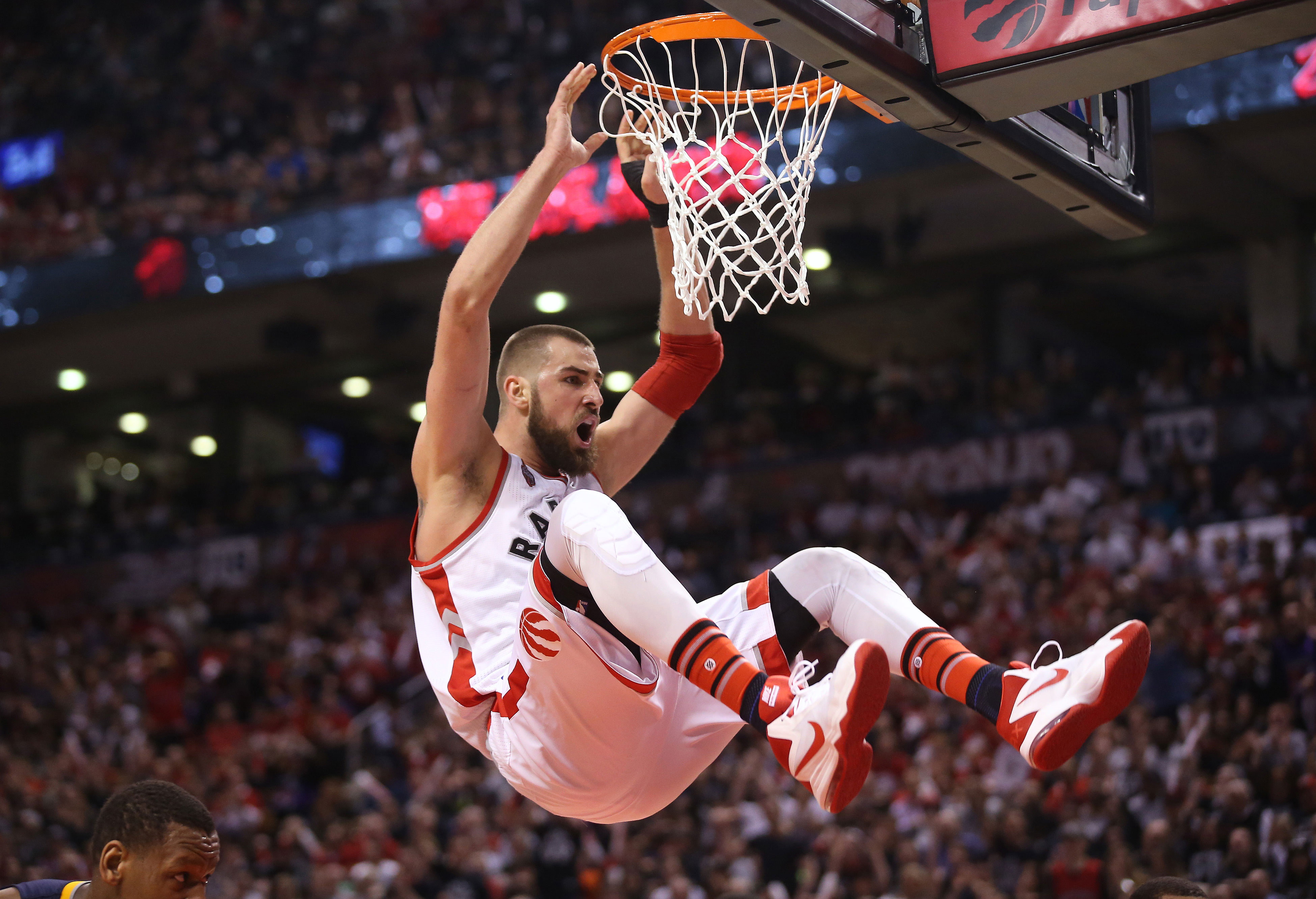 9. Marc Gasol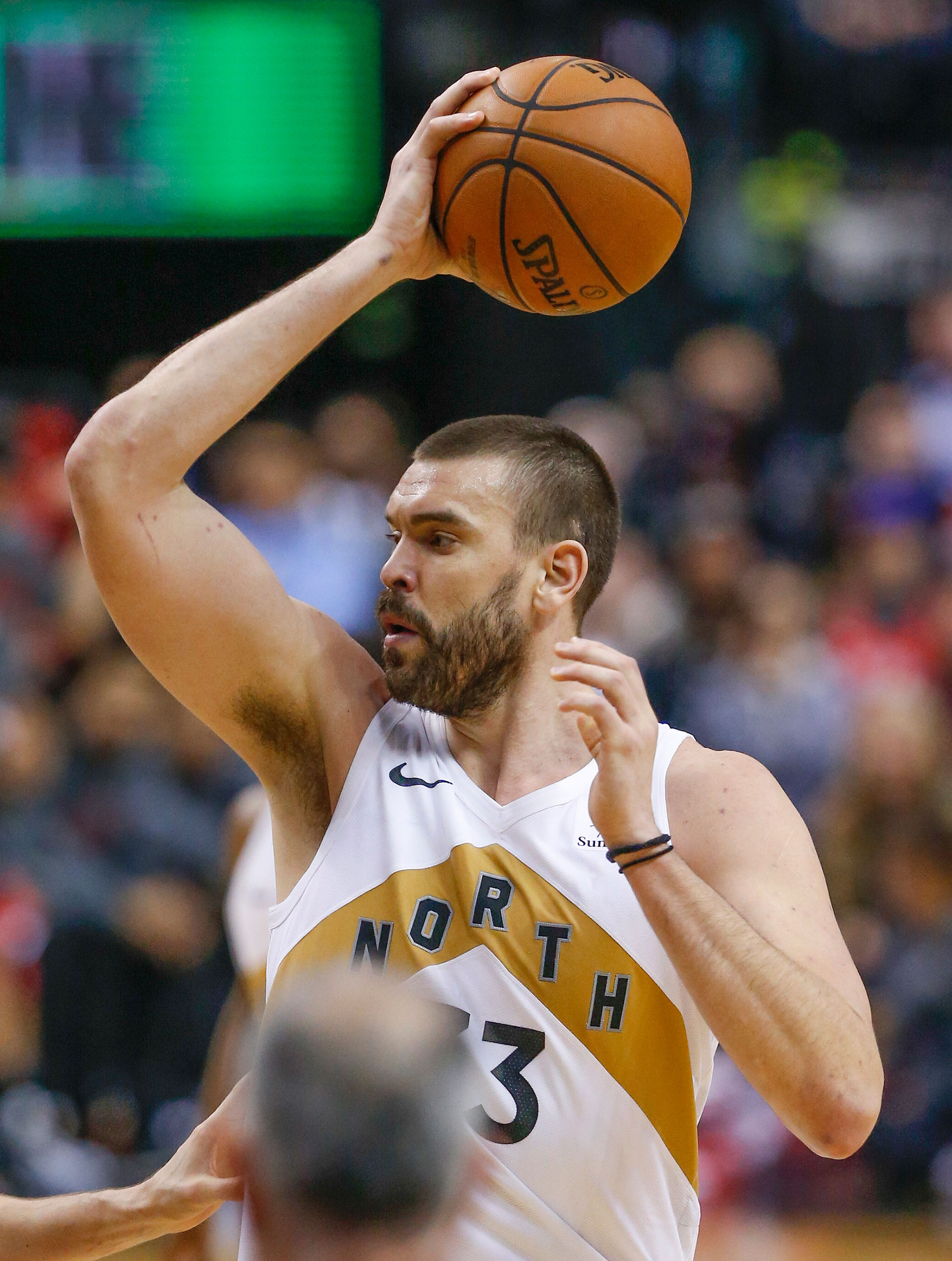 8. Fred VanVleet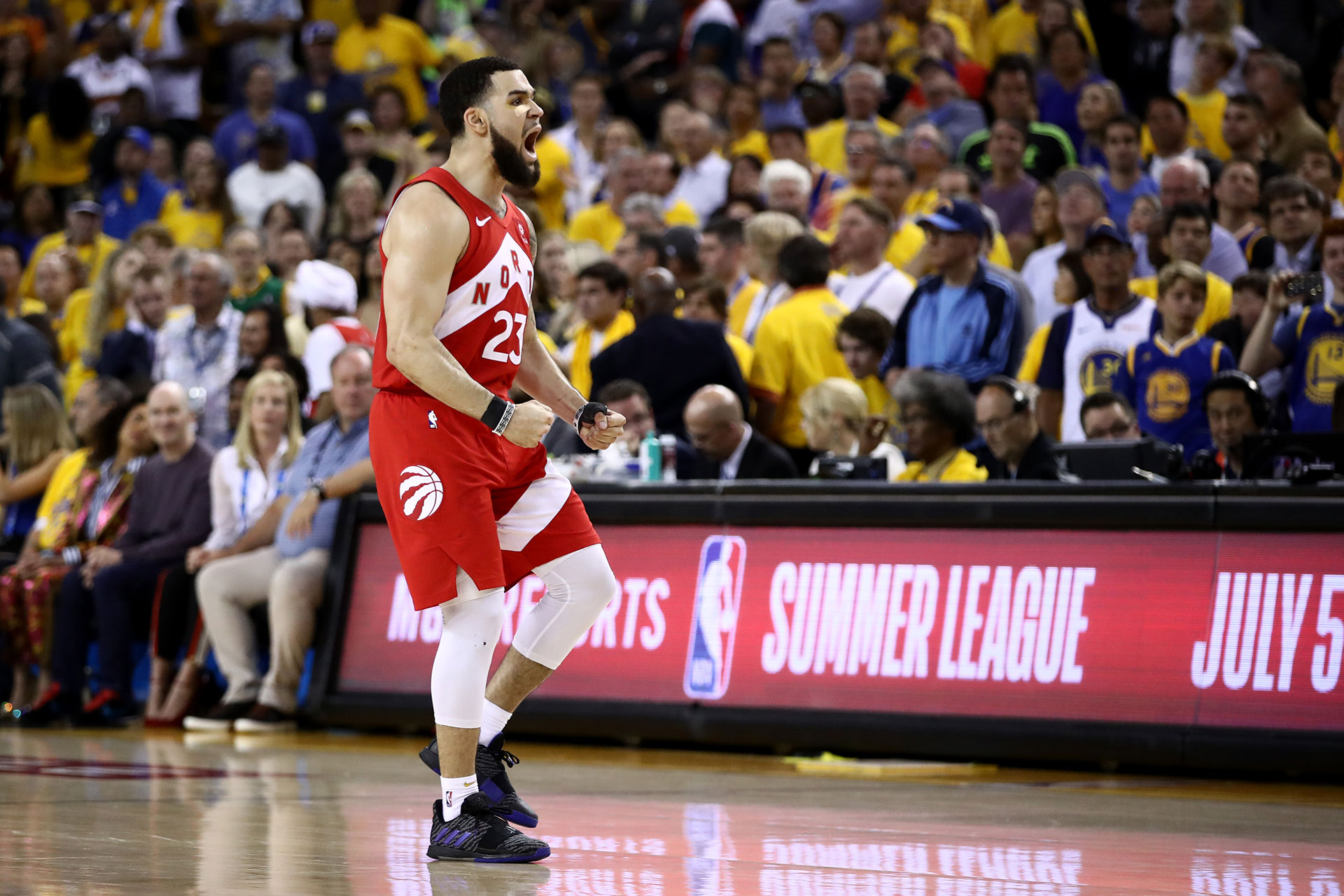 7. Damon Stoudamire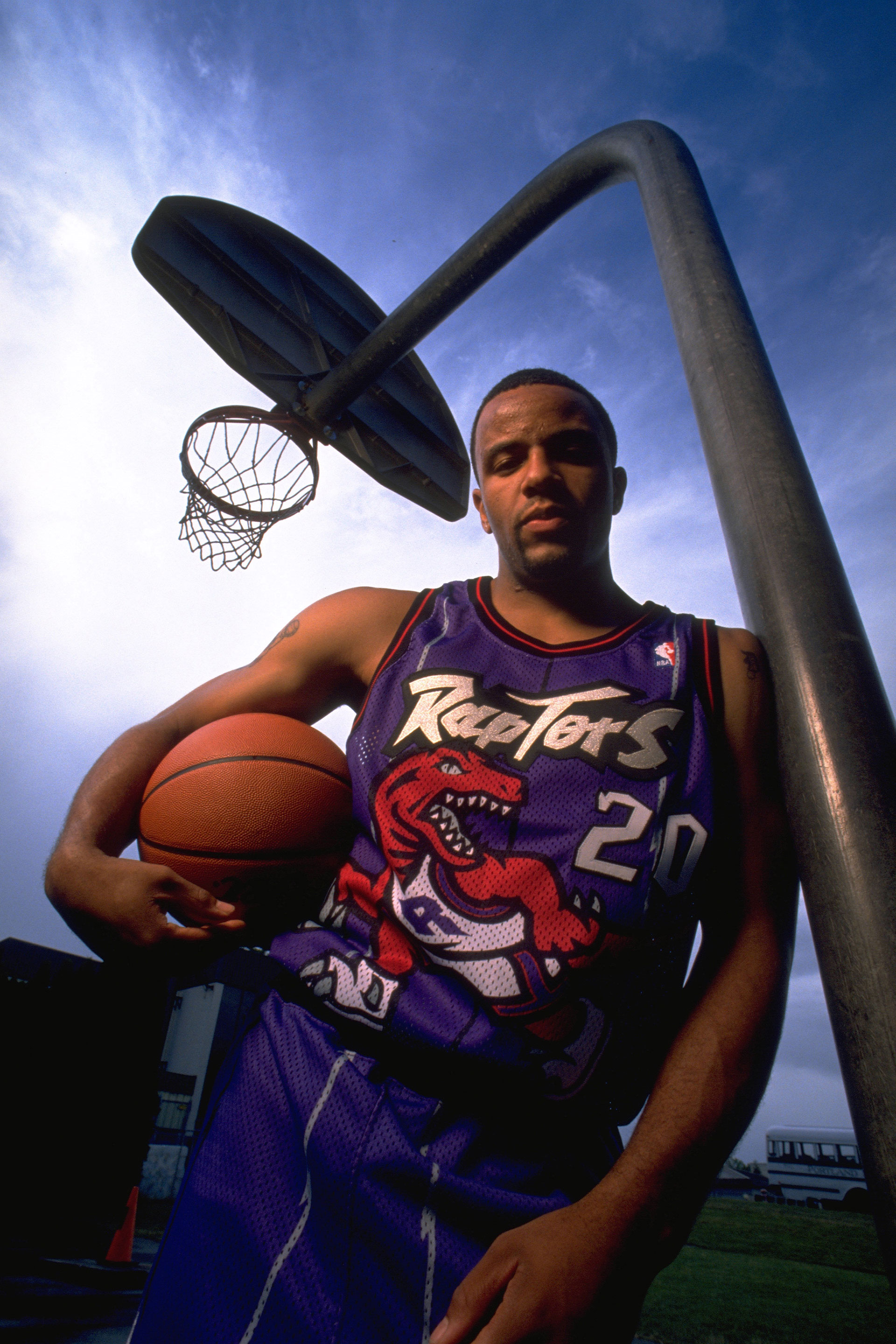 6. Chris Bosh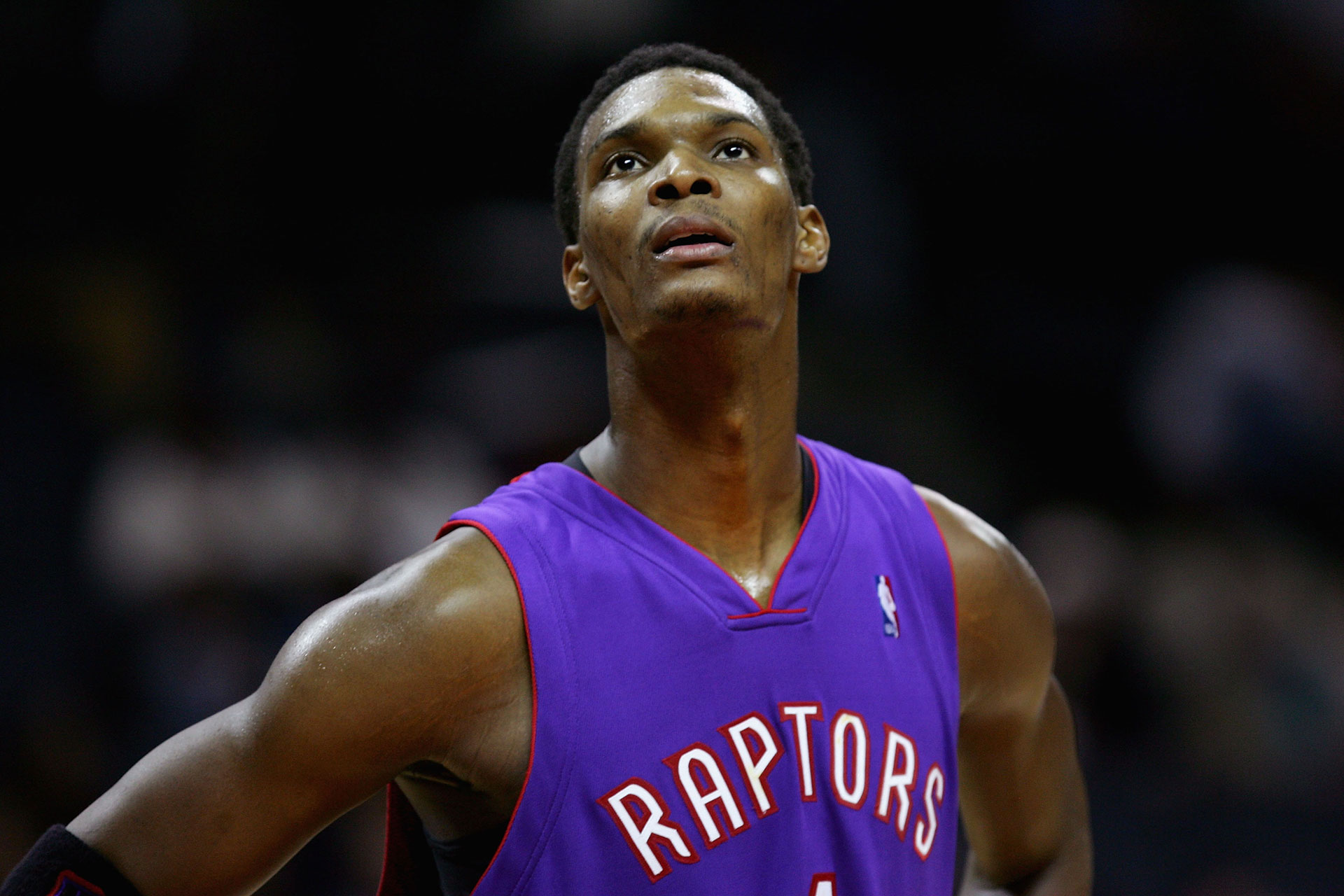 5. Pascal Siakam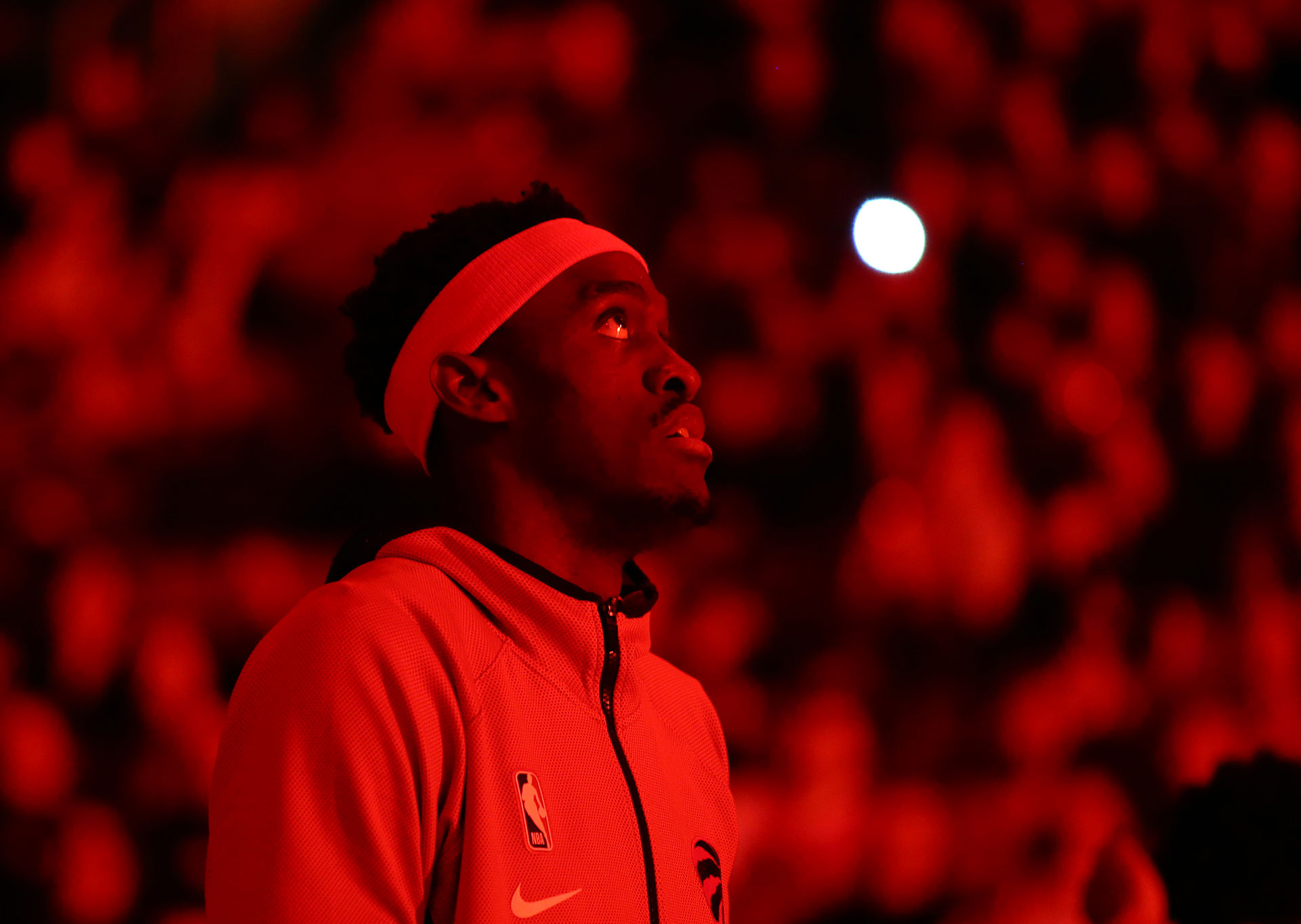 4. Kawhi Leonard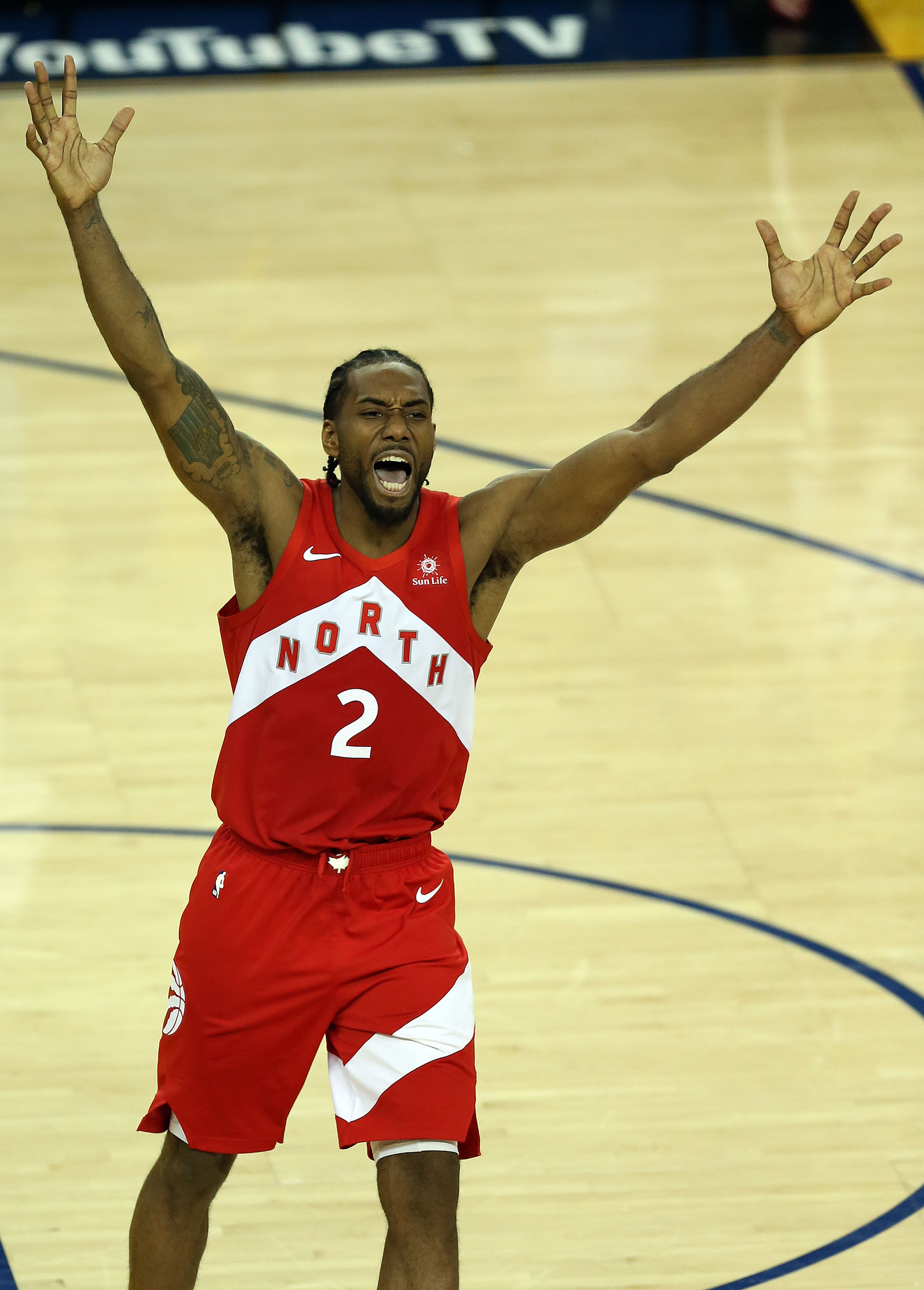 3. Vince Carter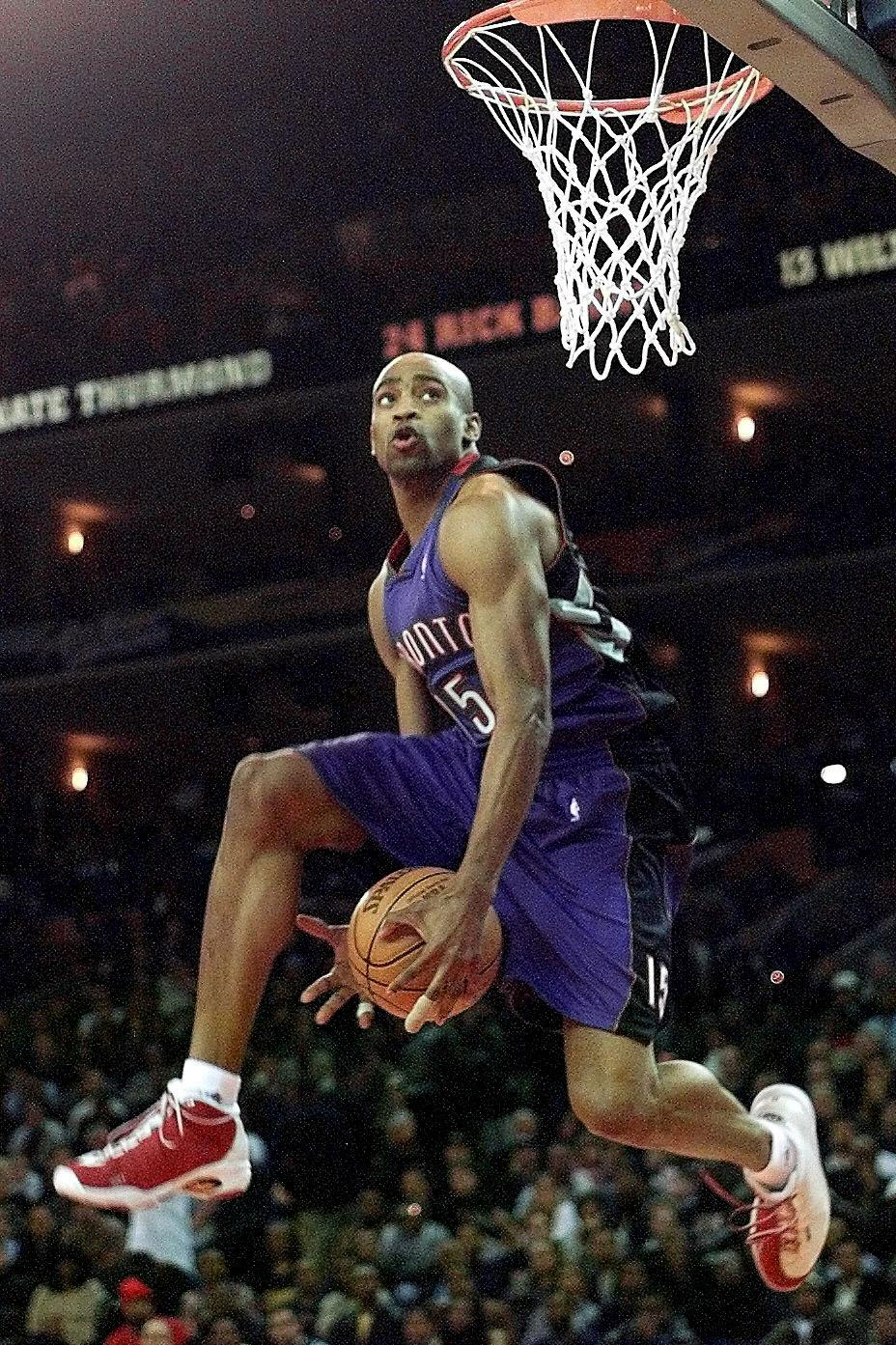 2. DeMar DeRozan
DeRozan is DeReason this millennial sports writer fell in love with the Raptors and the game of basketball in the first place. But it's not just me: After Vince Carter inspired a whole generation of Canadian basketball fans with his high-flying dunks, DeRozan did it by bringing the Raptors consistent success for the first time in franchise history. 
The Compton, California native was drafted ninth overall by the Raptors in 2009 out of USC, playing nine seasons in Toronto, where he developed his game and improved each season, going from a raw athlete to becoming one of the great mid-range artists of his generation, a footwork icon, and a really good playmaker, landing him on four All-Star teams and two All-NBA selections. DeRozan—along with another guy we have yet to name on this list — led the Raptors to five consecutive playoff berths between 2013-2018 (where they won at least 48 games each season), and one conference finals appearance. He holds the Raptors all-time records for points (13,296), games (675), minutes played (22,986), and field goals (4,716) and free throws made (10,532). And while DeRozan's inability to get over the hump that was LeBron James during his time in Toronto will forever haunt him and cause some fans to focus on his flawed three-point shooting and subpar defence, DeRozan will be remembered for bringing the franchise lasting success after years of ineptitude, a challenge he embraced in a city he came to love. 
Plus, DeRozan's legacy goes beyond what he did on the court. Not only did DeRozan embrace Toronto and Canada as a second home and as a place that he wanted to play for his entire career; he was also one of the most human superstars Toronto sports has ever had, opening up in a way that very few do and showing a side of himself that made him relatable and easy to root for. In fact, when DeRozan opened up about dealing with depression in 2018, he became one of the first professional athletes to do so and, by normalizing some of these issues, he opened the door for so many people to open up about their own mental health struggles, creating a cascading effect that continues to this day. 
Between his on-court success, his mentorship of some of the young players who went on to win a championship for the Raptors (after DeRozan was traded for Leonard), and his off-court impact, DeRozan is the second greatest Raptor of all time. His legacy will live on for many years to come. —Oren Weisfeld
1. Kyle Lowry