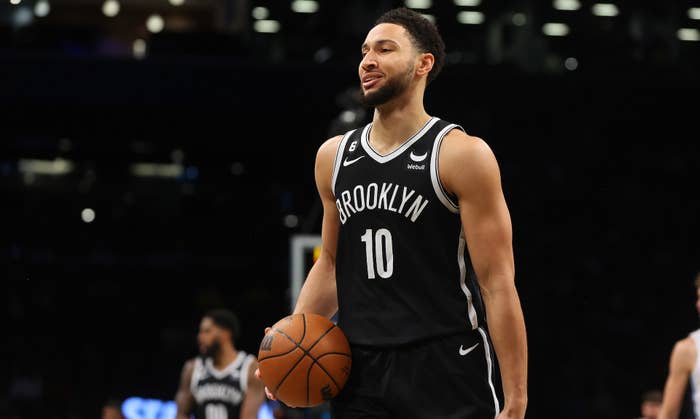 The clip—featuring Ross shouting "false accusations!"—comes from a promo for Rozay's appearance on AEW Dynamite earlier this year:
According to the Instagram account lawyerforworkers, Simmons' name was mentioned when Tory Lanez's attorney George Mgdesyan said the rapper confronted Megan Thee Stallion's former friend Kelsey Nicole about their relationship prior to the shooting. Mgdesyan claims Lanez questioned why Nicole would defend Megan knowing the rapper has hooked up with the same men as her.  
The conversation allegedly occurred after a party where Megan and Kelsey were bothered by the sight of Lanez and Kylie Jenner together in a pool. Mgdesyan alleges Jenner eventually told Megan that it was time for them to leave.  
TMZ reports Mgdesyan is looking to prove that Kelsey was the one who shot Megan in the foot, claiming the two got into an argument before the incident occurred. 
Lanez has been charged with discharging a firearm with gross negligence, in addition to an assault with a semiautomatic firearm and carrying an unregistered firearm in a vehicle charge.