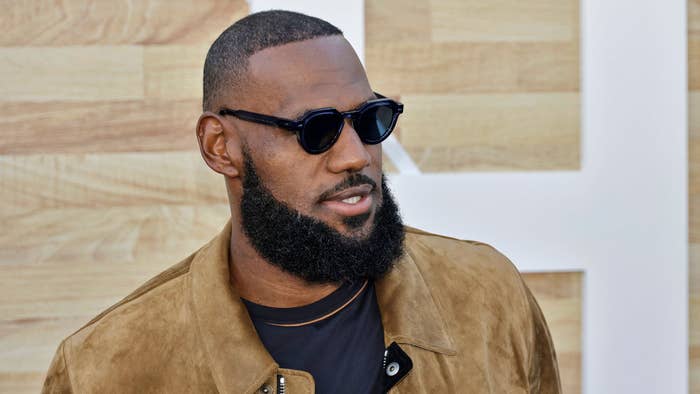 LeBron James has joined rare company once again, but this time not for his work on the court. It's been revealed that James is officially the first active NBA player to become a billionaire.
The news comes via Forbes. The only other NBA players to reach the monumental milestone are Michael Jordan and Kobe Bryant, and both became billionaires after they retired. Kevin Durant is the closest active NBA player to reaching billionaire status after LeBron, with a net worth of roughly $580 million. In an interview with GQ in 2014, James talked about how becoming a billionaire was one of his biggest goals.
"It's my biggest milestone," James said. "Obviously. I want to maximize my business. And if I happen to get it, if I happen to be a billion-dollar athlete, ho. Hip hip hooray! Oh, my God, I'm gonna be excited."
Forbes estimates that a large portion of Bron's fortune comes from cash and other investments, which accounts for over $500 million of his net worth. Another significant chunk of James' wealth is believed to come from his SpringHill Company, which is responsible for movies like Space Jame: A New Legacy alongside Warner Bros. and several other high-profile projects. Other investments LeBron has made, like Blaze Pizza, becoming a part-owner of Fenway Sports Group, and his stakes in real estate have helped him become a billionaire as well. 
Beyond being the first active NBA player to become a billionaire, James is also the only active player in a United States team sport to reach the milestone. He joins Tiger Woods, Floyd Mayweather, Cristiano Ronaldo, Lionel Messi, and Roger Federer as fellow active athlete billionaires as well. 
For a full look at James' portfolio click here.