LeBron James Has Apologized for 'Jewish Money' IG Post
LeBron apologized for quoting 21 Savage's "ASMR" on his Instagram, which mentioned "getting that Jewish money."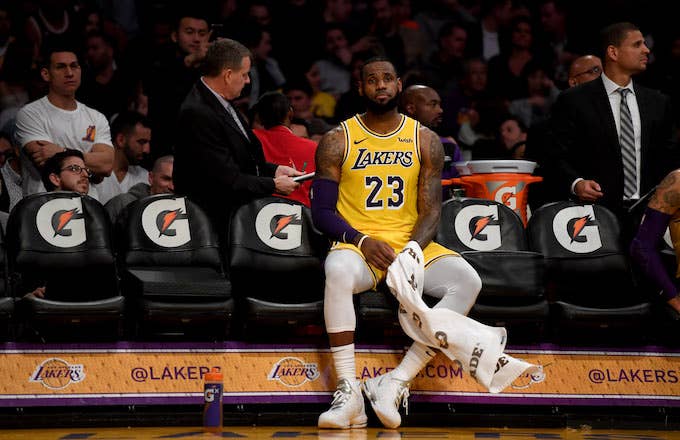 Getty
Image via Getty/Hans Gutknecht/Digital First Media/Los Angeles Daily News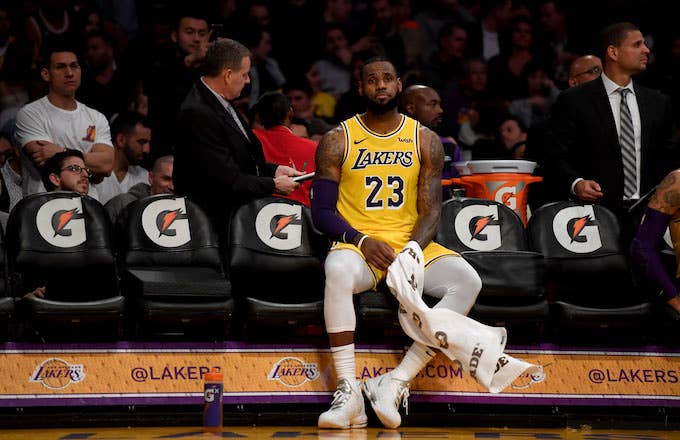 LeBron James apologized Sunday, for sharing an Instagram story in which mentioned "getting that Jewish money."
The Los Angeles Lakers star was quoting a lyric from the new 21 Savage song "ASMR," which says "We been getting that Jewish money, everything is Kosher." While James often shares song lyrics with his 45.8 million Instagram followers, some people found this one offensive, including Entourage creator Doug Ellin.
James seemed unaware that the lyrics glossed over the long-standing stereotype about Jews and their relationship to material things. He was asked about the mini-controversy after his team's loss to the Grizzlies, and apologized for his comments. 
"Apologies, for sure, if I offended anyone," he told ESPN. "That's not why I chose to share that lyric. I always [post lyrics]. That's what I do. I ride in my car, I listen to great music, and that was the byproduct of it. So I actually thought it was a compliment, and obviously it wasn't through the lens of a lot of people. My apologies. It definitely was not the intent, obviously, to hurt anybody."
Still, some people were surprised that the usually savvy James could make such a glaring mistake. "Does quoting lyrics from a song absolve the person quoting from the responsibility behind the words? I'd argue no, especially with a following of 45 million," ESPN's Darren Rovell wondered on Twitter. 
Rovell later took to Instagram and explained that he expected James to apologize.