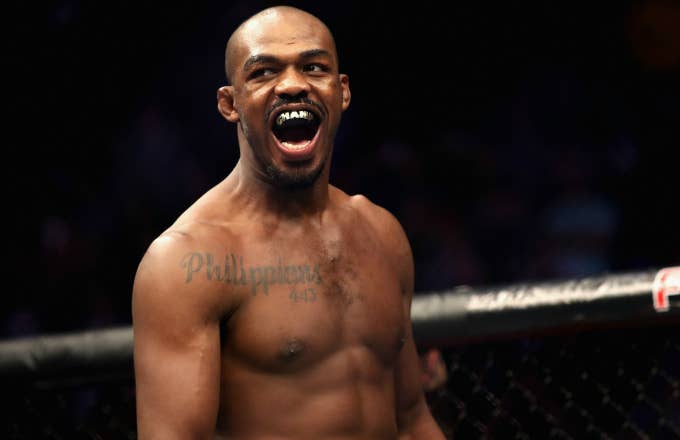 After 17 months out of the ring, Jon Jones returned on Saturday and defeated Alexander Gustafsson to reclaim the UFC light heavyweight championship with a third-round TKO. That belt was relinquished by his bitter rival, Daniel Cormier, his last opponent.
Naturally, Jones took the victorious moment to call out Cormier.
"I know there's a guy who has been calling himself 'Champ Champ,'" Jones said in the post-fight interview. "I mean, what guy just gives up his belt just because someone else made it home. Daddy is home, DC. Come prove to the man that you are the 'Champ Champ.' I'm here. Come get your belt back. I'm here."
Immediately following Jones' victory, Cormier discredited the results by taking to Twitter for a shot at his suspensions for steroid use.
Jones also took time during the post-fight press conference to apologize to journalist Izabelle Kostic, who he heckled last Thursday when she questioned him about his drug testing issues.
This victory is the fourth time Jones has been named the UFC light heavyweight champion after being stripped of it for drug and disciplinary suspensions.