Jalen Ramsey Reminds Jags He Wants More Money by Pulling Up to Training Camp in a Brink's Truck
Jalen Ramsey has been everything but quiet when it comes to his contract.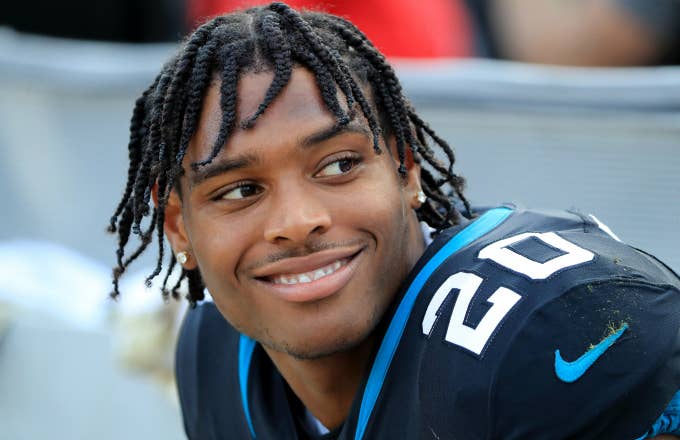 Getty
Image via Getty/Sam Greenwood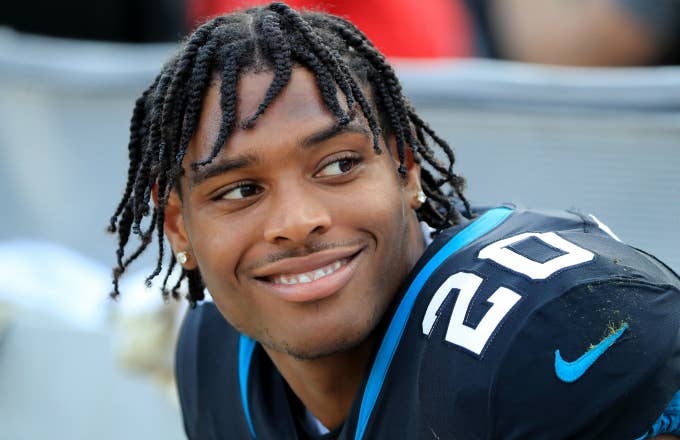 Jalen Ramsey has been everything but quiet when it comes to his contract. Despite this, Ramsey has conceded to the fact that he won't get a new deal and decided not to pressure the Jags into talking by holding out. Still, Ramsey continues to let it be known that money is the motive. 
Ramsey made quite an entrance when he reported to the team's mandatory training camp. But instead of pulling up in one of his luxury whips, the cornerback had Adidas create a Brink's inspired truck. And if that didn't draw enough attention, Ramsey made sure the Jags knew he was there by having comedian HaHa Davis announce his arrival. After being properly introduced, Ramsey hopped out the back of the truck surrounded by bags of prop money.
Currently, Ramsey only has two more seasons left on his contract. Although the Jags have picked up the fifth-year option, Jalen feels like he's outplayed his rookie deal and thinks Jacksonville should want to negotiate an extension. The Jags didn't bite his bait leading him to become vocal about his intentions for this season. 
"Next year, especially after I ball, they're going to come to me 'Hey, you know, we want to holler at you,'" Ramsey said during an Instagram Live session with teammate Leonard Fournette. "That number is going to be so ungodly. … They're going to say, 'Oh god, can't we get a little discount, 20 percent off?'... I'm going to tell them 'last year you could have gotten that discount... This year, I'm going to need all of that.'"
With this extra motivation, it will be interesting to see how one of the NFL's most exciting defensive backs will perform this season.