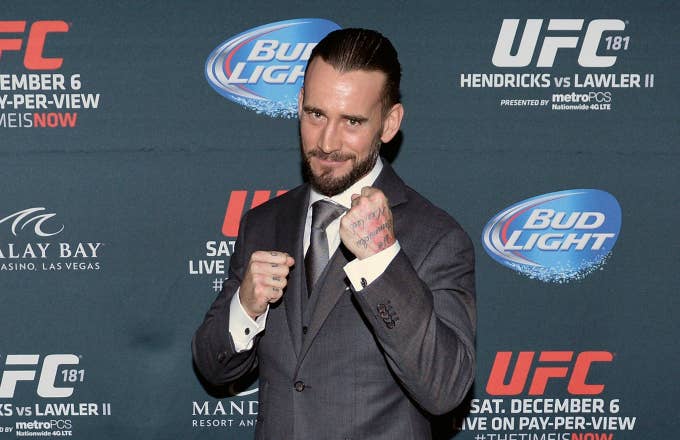 CM Punk is one of the names being tossed around to contribute to FS1's new show, WWE Backstage. 
Several sources have confirmed to PWInsider that Punk met with FS1 in Los Angeles about potentially being an on-air personality for WWE Backstage. Insiders claim that Punk did some screen tests with confirmed co-host Renee Young, but it is unknown if he's signed on for the series. 
Punk is among several WWE icons who have reportedly been called in to meet with FS1. Former ECW World Champion and WWE announcer, Taz, has been tested for several roles in the series. Fox producers have also brought in Paige, Rey Mysterio, and Sean Waltman for screen tests. 
Fox Sports and WWE announced the new show, WWE Backstage, last week. Although the format of the show has not been solidified, the series will be hosted by Young with Booker T playing analyst. Current and retired talent will also appear on the show to provide further commentary.
The show will air every Tuesday starting on Nov. 5. This announcement follows the news that Smackdown will be transitioning to Fox Sports on Oct. 4.