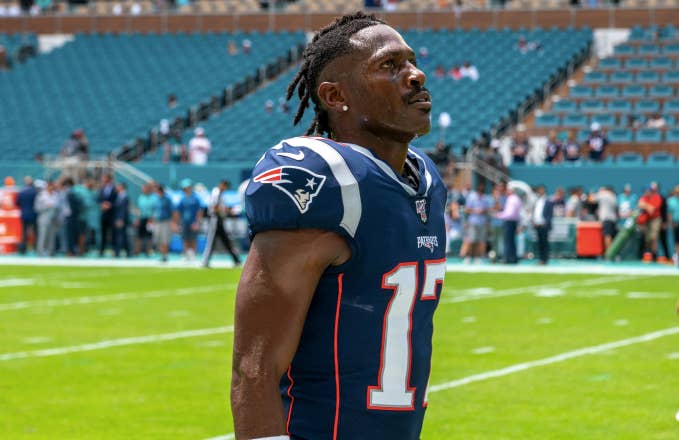 Like a bitter ex watching his former lover fail without him, Antonio Brown took to social media to remind the Patriotswhat they gave up after their heartbreaking loss to the Tennessee Titans.
AB started off by sending out a couple of tweets focused on Tom Brady. First, the wide receiver claims that he's only playing wherever Brady is playing next season.
He then quoted tweeted a clip of the quarterback addressing his future with the organization with the comment: "Call Me."
AB had a more jaded message for Bill Belichick. The wide receiver took to Instagram to post a picture of him hugging Belichick during the only game he played this season.
"What Could Of Been," Brown captioned the post. "#YouChangedOnMe #LookAtMeNow #ABForPresident"
In a now-deleted post, AB really let people know how he felt about the Pats loss. "Seeing the people who tried to hurt you fail is the best inner feeling," he tweeted. "Look at me now. Godsplan."
The Patriots' loss to the Titans could mean the end of the Brady/Belichick dynasty in New England. If this is their last season together, it was plagued by shoddy play from their wide receivers, which could have alleviated if they retained AB. As for Belichick, he's not ready to answer any questions about what lies ahead. 
"I want to give the proper attention and communication and detail and thought into my input into those decisions," Belichick said to ESPN the Pats' next steps. "But any decision made is not an individual decision. There are other people involved. There has be some type of communication, understanding, agreement, whatever you want to call it. That's not a one-way street. I hope you can understand that. One person can't just decide what everybody else is going to do."
"There's a lot of time, thought and effort and communication that goes into that. Now is not the time."