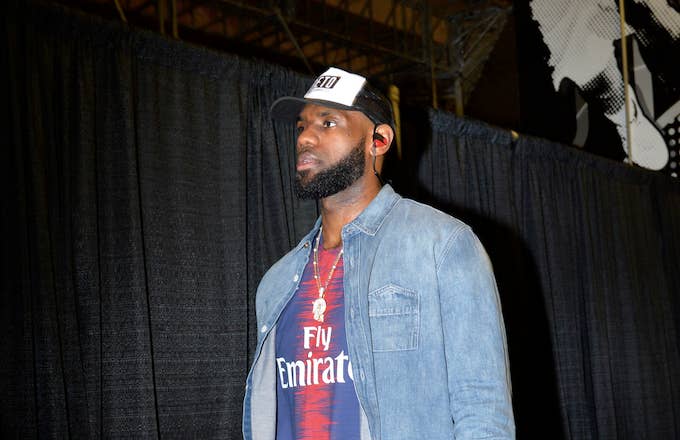 LeBron James isn't afraid to wear his political views on his sleeve head.
Before the Lakers' Saturday road matchup against the San Antonio Spurs, the outspoken athlete was seen arriving to the AT&T Center wearing a "Beto for Senate" hat. 
U.S. Senate candidate Beto O'Rourke is running in one of the most high-profile midterm elections in the country. The Democratic politician is going head-to-head with Republican incumbent Ted Cruz, who currently leads the Texas race by six points. Though LeBron will not vote in the Texas election, his endorsement could earn O'Rourke additional support.
LeBron has received plenty of headlines for his political views, especially in recent months. His critique of President Donald Trump drew polarizing responses, with many people telling the NBA All-Star to simply stick to basketball. This criticism would serve as the inspiration for Shut Up and Dribble—a three-part docu-series that explores athletes' place within the political sphere.
LeBron executive produced the series along with Maverick Carter, Rich Paul, Martin Desmond Roe, Chris Uettwiller, Datari Turner, and director Gotham Chopra. Shut Up and Dribble will premiere Nov. 3 on Showtime.