RGIII and LeSean McCoy Exchange Shots Over Russell Wilson's Performance
Russell Wilson is at the center of a beef between RGIII and LeSean McCoy, with the two retired NFL players exchanging shots on Twitter over the Broncos QB.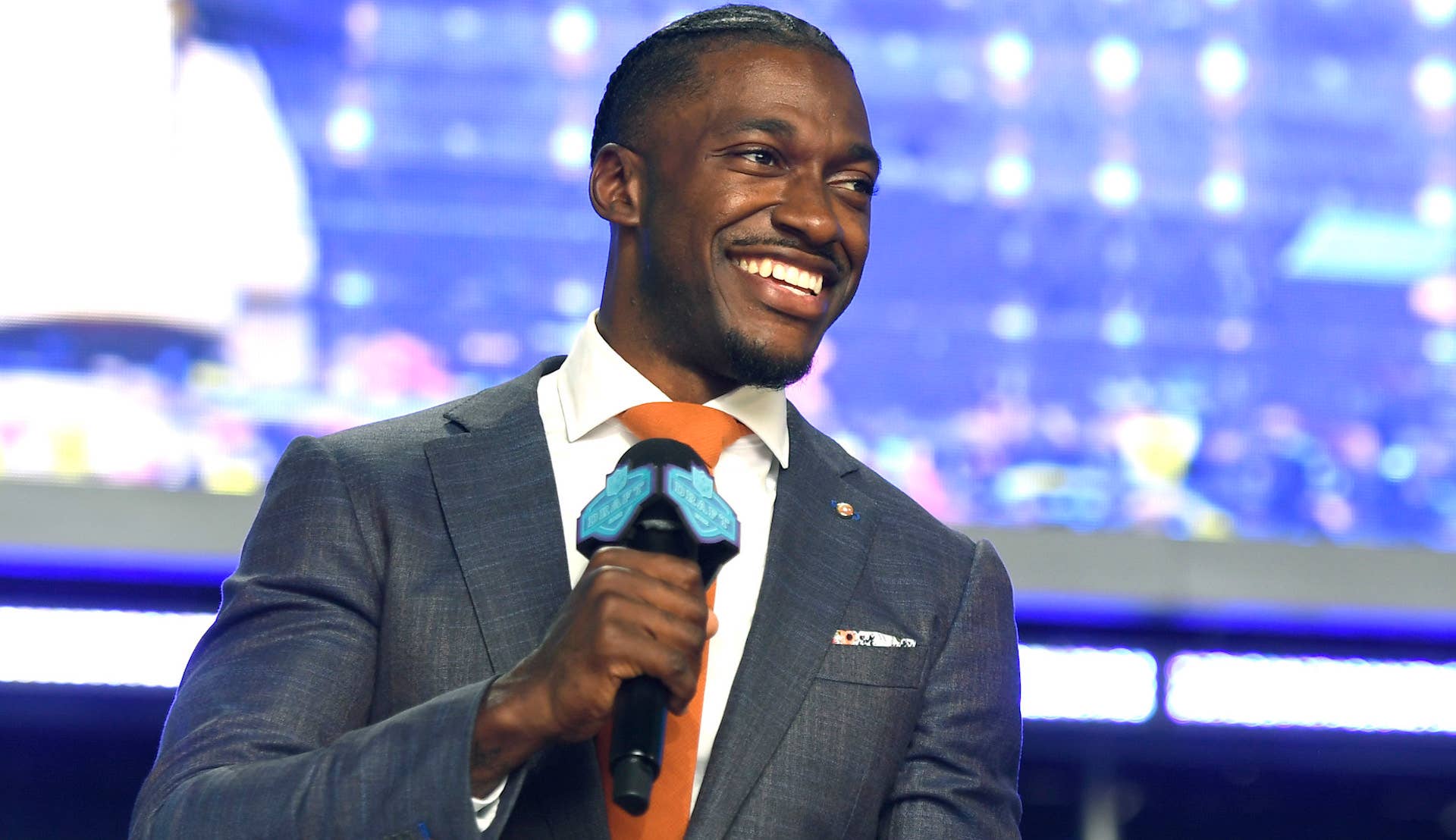 Getty
Photo by David Becker/Getty Images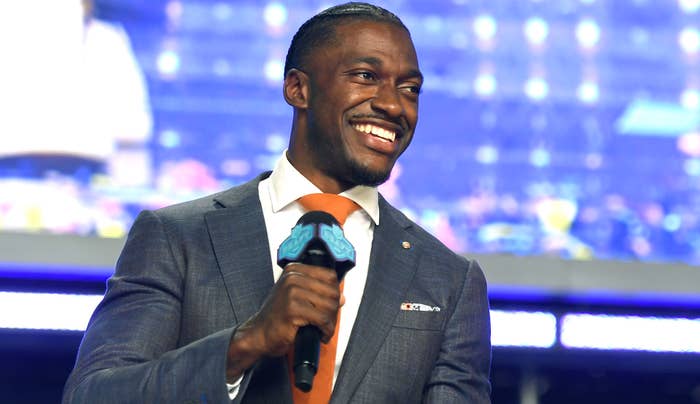 Russell Wilson is at the center of a brewing beef between Robert Griffin III and LeSean McCoy.
On Friday, the two retired NFL players exchanged shots on Twitter, though neither RGIII or McCoy were the topic of their argument. The back-and-forth began with RGIII throwing shade at Wilson, who on Thursday delivered a sub-par performance in the Broncos' loss to the Colts. 
RGIII poked fun at the Broncos quarterback by sharing a picture of Denver running back Melvin Gordon looking at Wilson in apparent disgust. "Caption this," Griffin tweeted.
Though he was never teammates with Wilson, McCoy quickly came to Russell's defense, taking a shot at Griffin by suggesting that RGIII fell victim to the wrath of teammates more often than Wilson.
"Damn bro take it easy on him lol you experience this moment a lot more than Russ," LeSean wrote.
RGIII responded by dropping receipts on McCoy, reminding the former Pro Bowl running back that he'd out-rushed him at several points of their respective careers.
"Dang you still mad at me for out rushing you in a game?" Griffin replied. "Or was it that I had more rushing touchdowns than you had rushing and receiving that year? Or for knocking y'all out of playoff contention in 2014? You had a great career. Without injuries I would have had a better one."
Check out RGIII and McCoy's back-and-forth up top.