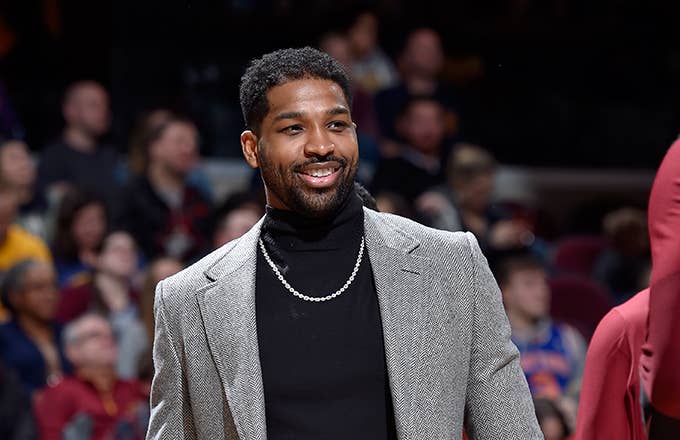 Tristan Thompson was spotted with a mystery woman in New York City last week, and the two later turned up together this week on Tuesday evening. Intial reports indicated that Thompson was third-wheeling alongside his teammate Jordan Clarkson, who was a friend of the woman in question. However, when the two of them were spotted together again, it threw the third-wheel claims into question.
TMZ reports that neither of the Cleveland players were actually on a date with the woman, who we now know is Karizma Ramirez. Thompson met Ramirez last week through Clarkson, but sources close to her have explained that Thompson definitely isn't dating her. The two of them have only hung out during the two dinners they went to with Clarkson. Karizma isn't dating Clarkson, either, and is reportedly a family friend.
The cheating scandal surrounding Thompson heated up last week when Jordyn Woods, the woman he allegedly cheated on Khloé Kardashian with, appeared on Red Table Talk for an in-depth interview detailing her account of the situation. Woods claimed that she only kissed Thompson during a party at his house. in the video. She stated that there was "never antyhing intimate" between the two of them, although she did say she was "belligerently drunk."
The fallout from the scandal has resulted in Woods losing her close friendship with Kylie Jenner, who reportedly needs more time before she welcomes Woods back into the fold.