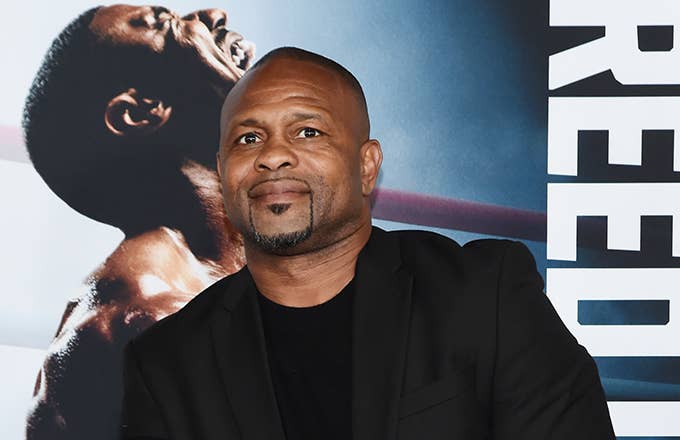 Michael B. Jordan spent a lot of time training for the boxing film Creed II, and he seemed very happy with his talents by the time the film was finished. When asked by TMZ who he was willing to step into the ring with, he responded, "Roy Jones bro." Claiming that he could hold his own against the now 49-year-old boxer, he also admitted that Jones would be able to beat him no problem in his prime. Hearing about what Jordan had to say, Jones is reportedly ready for a fight.
"First thing is, you know I never ducked a fight in my life, I don't duck nothing," Roy Jones Jr. said in a video interview with TMZ. "If Michael B. wants this real, contact Roy Jones Jr. and we will make it happen," he added, stressing that Jordan knows where to find him if he's for real about the whole thing. "I know he can't beat me still. I know he's probably in better condition because he's younger.... But I'm an old school vet."
Veteran is definitely the right word to describe the Florida-born boxer, who has competed in 75 fights during his career, only losing an astonishing nine of them. He's often considered to be one of the best boxers of all-time, which is why he appeared as himself alongside a number of other real-life boxing talent in Creed II.