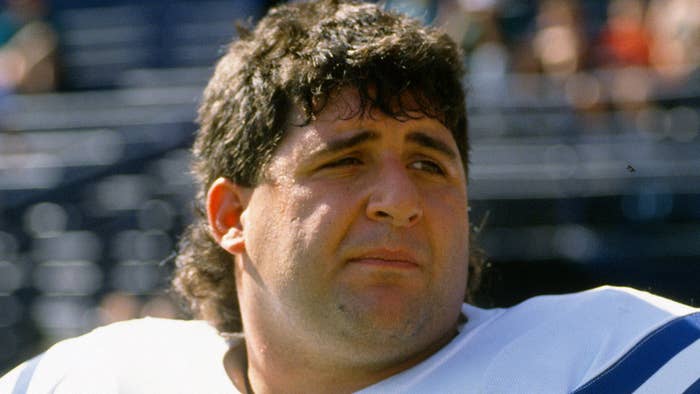 Former NFL star and television personality Tony Siragusa, who played for the Indianapolis Colts and Baltimore Ravens, died in his sleep at age 55.
Pro Football Network reporter Aaron Wilson also confirmed the news on Twitter alongside a quote from former Ravens teammate Brad Jackson.
"He was the leader, he was our captain," Jackson said. "He meant everything to everyone. It's a sad day. I just talked to him on Sunday. It's terrible."
A cause of death has yet to be announced. 
Former teammate Jamal Lewis told TMZ Sports of Siragusa's death, and said, "It's a sad day to be a Raven I must say."
Siragusa, who also went by the nickname "Goose," got his start in college football at the University of Pittsburgh, where he was a defensive tackle in his two seasons. After suffering an injury that saw him miss an entire season, he was undrafted in the 1990 NFL Draft and wound up joining the Colts. He played with the team until 1997, when he signed with the Ravens. He was part of the lineup that led the team to its first ever Super Bowl victory in 2001, the same year he retired. 
Tony Siragusa also served as a sideline reporter and analyst for Fox from 2003 until 2015.