Miles Bridges' Wife Shares Photos of Injuries Follow His Arrest for Felony Domestic Violence (UPDATE)
Charlotte Hornets forward Miles Bridges, who joined the team in 2018, was arrested in Los Angeles for felony domestic violence on the eve of free agency.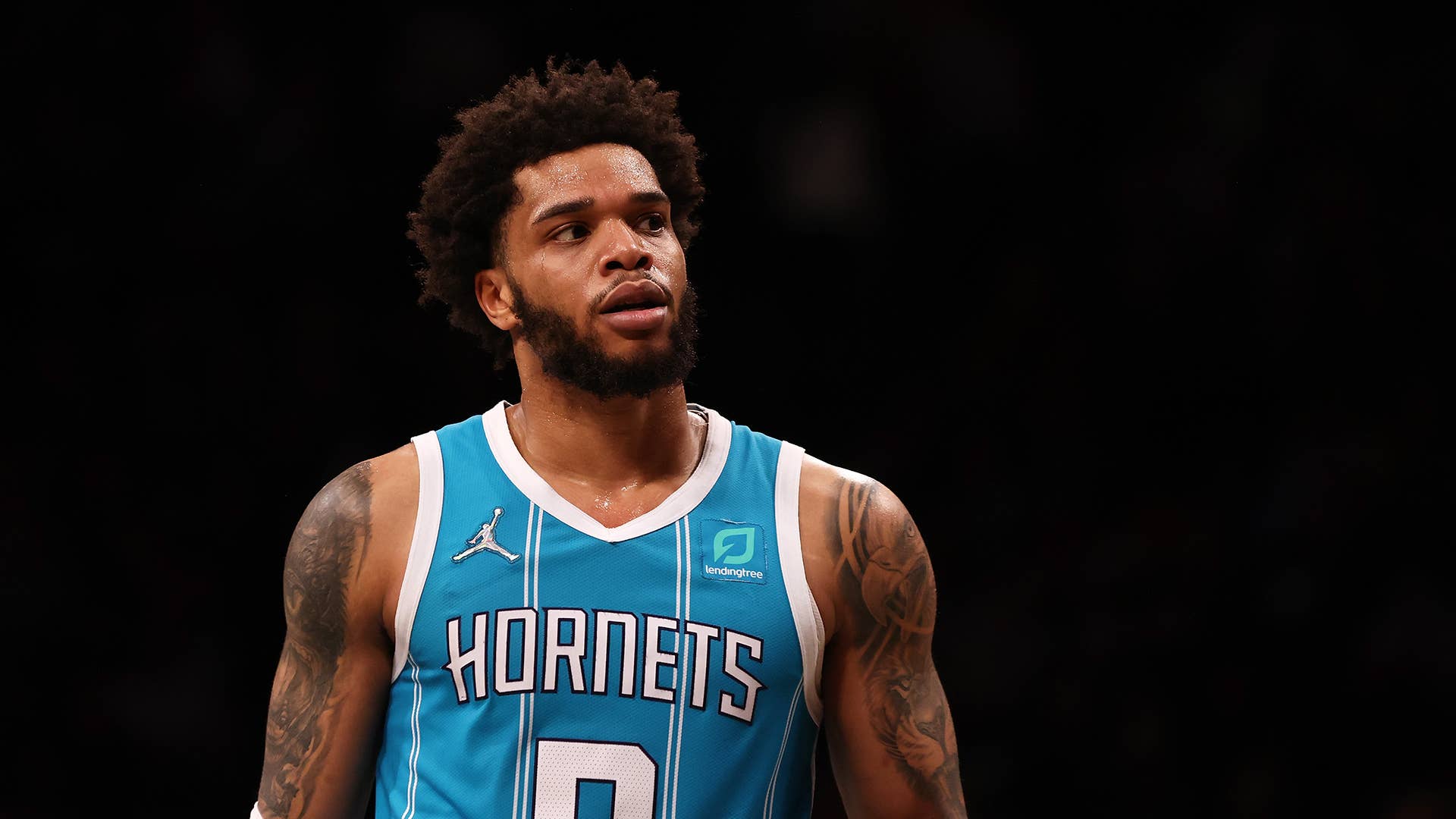 Getty
Image via Getty/Mike Stobe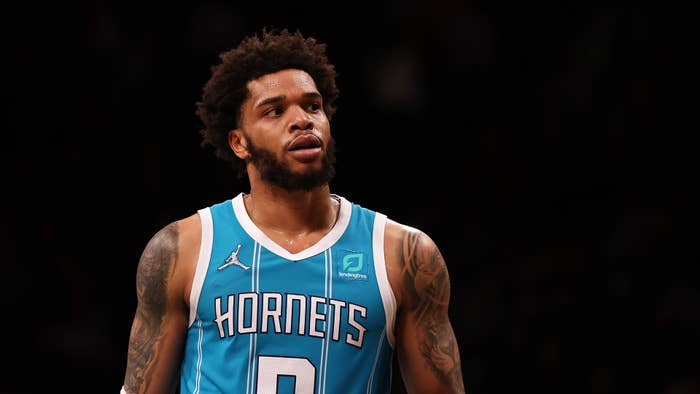 UPDATED 7/1/ 10:40 a.m. ET:  Following the arrest of Hornets forward Miles Bridges on domestic violence charges, his wife Mychelle Johnson has shared photos of her injuries.
"I hate that it has come to this but I can't be silent anymore. I've allowed someone to destroy my home, abuse me in every way possible and traumatize our kids for life," she wrote alongside a series of photos that show the injuries she allegedly faced at the hands of her husband. "I have nothing to prove to the world, but I won't allow anyone who could do something so horrible to have no remorse and paint a picture of something I'm not. I won't allow the people around him to continue to silence me and continue to lie to protect this person."
The photos show bruises and other injuries on her face, her hands, her back, and elsewhere on her body. The photos are graphic, and are accompanied by a look at a medical discharge note that details the injuries she suffered. The couple have two children together. 
"I won't be silent to protect others anymore because I value myself and my kids more than anyones 'image," she continued. "A fracture nose, wrist, torn eardrum, torn muscles in my neck from being choked until i went to sleep and a severe concussion. I don't need sympathy, I just don't want this happening to anyone else, I just want this person to get help, my kids deserve better. That's all i want. It hurts, everything hurts, this situation hurts, most importantly I'm scared and hurting for my kids who were witness to everything. Please respect my families privacy and stop with the disgusting rumors and allegations." 
See original story below.
Charlotte Hornets forward Miles Bridges has been arrested in Los Angeles for felony domestic violence,  TMZ Sports reports.
The 24-year-old NBA star turned himself in following an alleged physical altercation that occured on Tuesday, June 28. According to law enforcement sources, a woman has alleged that she got into an argument with Bridges that eventually turned physically violent.
Police were called to the scene, but he had left by the time authorities arrived. Sources added that the woman, who has not been named, required medical attention as a result of the incident.
Bridges' bail was set at $130,000 following his arrest. He has since been released. As WSOC-TV points out, the Los Angeles County Sheriff Department website lists that Bridges was arrested on an unspecified felony charge.
The Hornets released a statement on Thursday. "The Charlotte Hornets are aware of the situation involving Miles Bridges," it reads. "We are in the process of gathering additional information. We will have no further comment at this time."
Bridges was selected 12th overall in the 2018 NBA draft by the Los Angeles Clippers, but was subsequently traded to the Hornets. He's been with the team ever since.
In March, Bridges rejected a contract-extension offer from the Hornets that was reportedly worth $60 million after having a career season with the team. With free agency looming, it's unclear if he plans to remain with the team going forward.
"As an organization, we love Miles,'' Hornets general manager Mitch Kupchak said recently, per ESPN. "We are going to bring him back. He has been great for the franchise, and I believe, with his work ethic, he's only going to get better.''
Earlier this month, the Hornets forward was forced to explain himself by fans after he posted a picture that sparked speculation he was drinking lean. "Pink lemonade," he wrote on Twitter after the photo was deleted, which didn't stop the speculation online, especially since what appeared to be a joint could be seen in the photo as well.