Hornets' Miles Bridges Seemingly Responds to Speculation He Was Drinking Lean After Posting Pic: 'Pink Lemonade'
It all started after Bridges posted a photo to his Instagram Stories showing a joint and a pink/purple drink in a styrofoam cup. He's since deleted the post.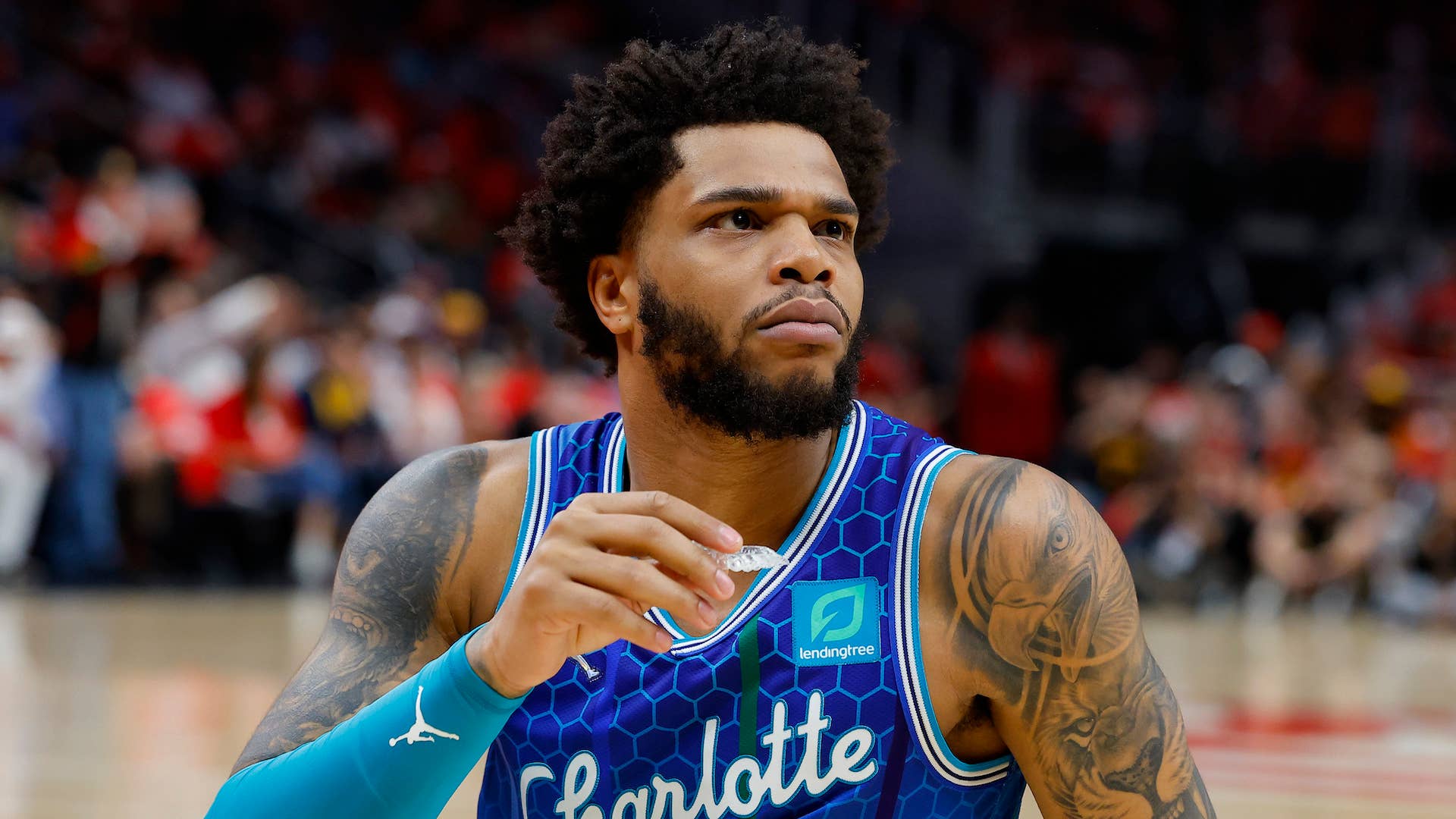 Getty
ATLANTA, GA - APRIL 13: Miles Bridges #0 of the Charlotte Hornets reacts after a foul is called during the first half against the Atlanta Hawks at State Farm Arena on April 13, 2022 in Atlanta, Georgia. NOTE TO USER: User expressly acknowledges and agrees that, by downloading and or using this photograph, User is consenting to the terms and conditions of the Getty Images License Agreement. (Photo by Todd Kirkland/Getty Images)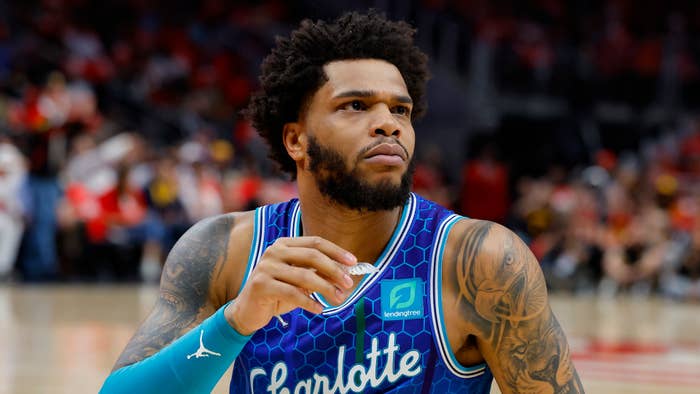 24-year-old Charlotte Hornets player Miles Bridges seemingly responded to a since-deleted photo he posted on his Instagram Stories featuring a joint and a styrofoam cup with pink/purple-ish colored liquid inside.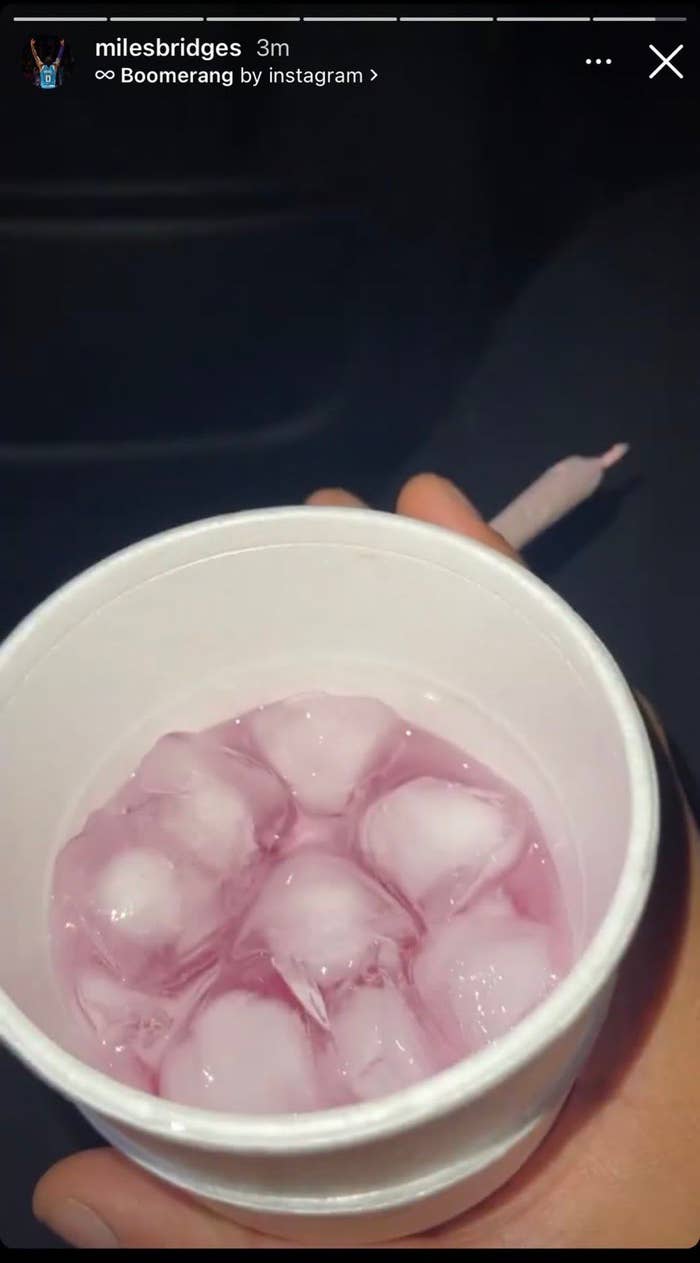 "Pink lemonade," Bridges wrote, apparently in attempt to dispel speculation that has since bubbled up online that the drink contained codeine. The Hornets player also ended up deleting the tweet shortly after sending it out.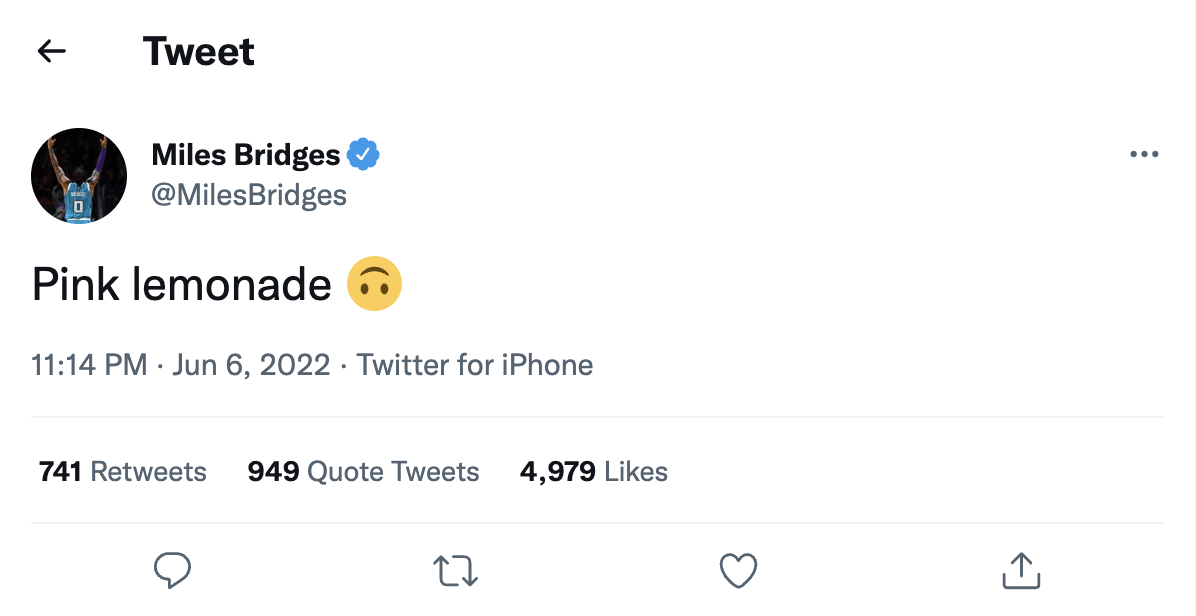 As expected, the lean debacle has led to a good amount of reactions being shared on Twitter with many bringing up the chance that the 24-year-old could get in trouble with the NBA over the photo. You can check a few of them out below.
In other news, Bridges previously said he rejected a contract-extension offer from the Hornets that was reportedly worth around $60 million after consulting with his agents. "If it wasn't for them I probably would've taken the deal," Bridges said at the time. "They got more confidence in me than I have sometimes.