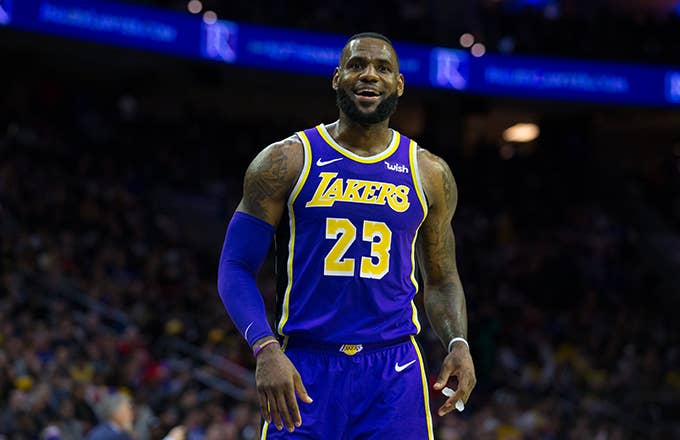 On Friday, Colin Kaepernick and Eric Reid's reps announced they settled their collusion complaint against the NFL for an undisclosed amount. Kaepernick filed the grievance against the NFL in October 2017 after he failed to find a new team following his dismissal from the San Francisco 49ers. LeBron James has made it clear that he's very happy for Kaepernick's result.
"I stand with Kaep. I kneel with Kaep," he said, according to the Washington Post's Ben Golliver. "I'm happy he won his suit. I hope he got a hell of a lot of money to set his family for a long time." LeBron was vocal in his support of the former San Francisco 49ers player after he was revealed as the face of Nike's 30th anniversary Just Do It campaign.
The grievance Kaepernick filed said the NFL and team owners "colluded to deprive Mr. Kaepernick of employment rights in retaliation for Mr. Kaepernick's leadership and advocacy for equality and social justice and his bringing awareness to peculiar institutions still undermining racial equality in the United States." Kaepernick reportedly walked away with somewhere between $60-80 million thanks to the settlement.