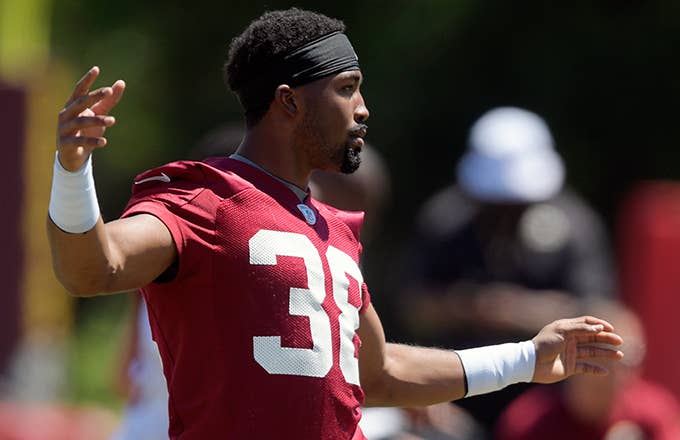 The Washington Redskins traded their quarterback Kirk Cousins for Kansas City Chiefs' Alex Smith Tuesday, and as the details started to come in, Twitter waited for the rest of the deal to be revealed. Among those watching on Twitter was Redskins cornerback Kendall Fuller, who had heard about rumors regarding a cornerback making their way to Kansas City.
"Nahh its not me.. I don't thinkk. Lol im on here tryna find out like yaa," he tweeted.
He seemed hopeful at the time that he'd be staying put, but unfortunately for him, that wasn't the case. "Mannnnn im safe! I ain't get traded," he tweeted, only to find out he had been traded just two hours later after more details regarding the deal leaked online. "Talk about a night," he joked after finding out the news. "On a more serious note i cant wait to get to Kansas City! Im excited to be a Chief!!"
It's definitely not the best way to find out you're moving teams, but he seems to be taking the news pretty well regardless. One of his (now former) teammates, DJ Swearinger, tweeted about the news after he found out, and he wasn't happy to see his friend go. "I hate To See Stuff Like This Bro You graded Out As The Best On The Team with a 90'and you get traded?? Good luck lil bro," he tweeted.