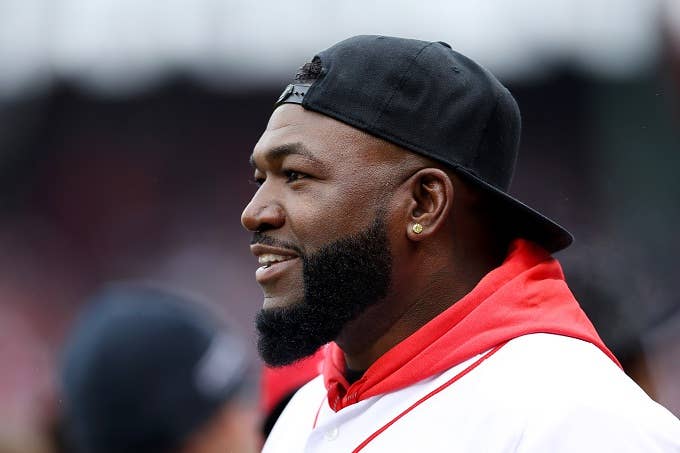 UPDATED 7/29/19 12:15 p.m. ET: David Ortiz is back home recovering, and his latest update shows he's in good spirits, even if he's not able to eat like he used to. "Being at home and look at my family celebrating that lm here safe is priceless," he wrote on Instagram. "Thank for all the prayers 🙏 Too bad l can't crush food yet 😑 !!!"
See original story below.
David Ortiz has been released from the hospital.
Ortiz was being treated at Massachusetts General Hospital and intends to recover from being shot in the back at home.
Ortiz was shot in June at the Dial Bar and Lounge in Santo Domingo. Authorities investigating the shooting uncovered a murder-for-hire plot targeting a friend of Ortiz named Sixto David Fernández.
Sixto's cousin was implicated in the plot and arrested on June 28. Victor Gomez allegedly orchestrated the hit on his cousin and Ortiz was mistakenly shot instead. Gómez has proclaimed his innocence.
"I would never do something like this," Gómez said in a YouTube video. "I want to clarify that I have nothing to do with any attempt on the life against Sixto David Fernández. We're family."
Police believe that Gómez cooked up the plot because he planned to reveal Fernández's involvement in a drug trafficking operation. He wanted to be sure that his cousin was dead prior to this, to avoid retribution. It is believed that Gómez paid the hitmen $8,000 to murder his cousin. The shooter was identified as Rolfi Ferreira-Cruz. He has been arrested along with 13 others in connection to the plot. 
The Red Sox are expected to release a more detailed statement on Big Papi's condition and recovery later this week. The slugger underwent several surgeries and spent some time in the intensive care unit during his hospital stay, while people around him have remained mostly mum. His expected recovery time and the extent of his injuries is currently unknown.